Picking the finest camera phone is a difficult challenge with so many options on the market, as different photography-centric mobiles take quite different techniques to capture beautiful photographs. That's why this list is so lengthy, with so many excellent choices.
Do you want the Samsung Galaxy S21 Ultra's lens overload and wide zoom range? The iPhone 13 Pro's point-and-shoot simplicity? Or the Google Pixel 6 Pro's amazing software?
Maybe you want to get up close and personal with macro photographs, or maybe you prefer selfies. There are many additional factors to consider, such as megapixel counts, low-light performance, and so on.
All of these factors must be considered while purchasing, making the decision difficult. But, to assist you in making your decision, we've put together this guide, which highlights the finest camera phones in general. These won't all work for everyone, but we've provided an outline of each so you can evaluate their benefits and draw your conclusions.
If you just want the best of the best, we've got you covered there, too, because this list is ranked based on our personal preferences, so our top pick is at number one. But don't despair if nothing seems to be just right; new contenders are appearing all the time.
Best Mobile Phones
1. iPhone 13 Pro
The iPhone 13 Pro isn't Apple's top-of-the-line phone right now, but it provides a fantastic all-around experience, with some of the best battery life we've ever seen in an iPhone and some of the best performance we've ever seen on any phone in general, which, combined with a smattering of minor improvements, makes it an altogether exemplary smartphone.
The iPhone 13 Pro Max may be the greatest option for anyone searching for the best of Apple, but a lot of what makes that smartphone amazing is also available here for $999. If you already possess an iPhone, the iPhone 13 Pro is likely to be a significant upgrade – unless you own the iPhone 12 Pro or Pro Max from last year – with enhancements to practically every feature. The design, on the other hand, is comparable to that of the iPhone 12 Pro.
The back of the phone has a matte texture, while the edges are made of stainless steel, giving it a premium feel.
The new A15 Bionic CPU, combined with 6GB of RAM, provided more than enough power to run even the most demanding programs from the Apple App Store. Storage starts at 128GB, with options up to 1TB for those who require more.
The iPhone 13 Pro also has a wonderful camera, with a diverse array of cameras that can easily handle both day and night photography. You can also snap at a variety of distances thanks to the telescopic and macro cameras.
One of the most significant improvements in battery life, which we discovered to be capable of lasting a full day no matter what we threw at it. It won't survive as long as the iPhone 13 Pro Max, but it will outlast any other iPhone you've ever used.
So, while the iPhone 13 Pro is a fantastic smartphone, are all of the iPhone 13 handsets, and if your budget won't stretch to the Pro, the standard iPhone 13 lacks only a handful of the Pro's specs and capabilities, so you might find the cheaper model suits you just fine.
However, if everything the iPhone 13 Pro has to offer has piqued your interest – the 120Hz screen, enhanced cameras, and a smidgeon more RAM or storage – it could be the ideal phone for you, especially if you don't want or need the larger screen size of the iPhone 13 Pro Max.
The iPhone 13 Pro is Apple's most premium device without a Max in the name, and unlike the iPhone 13 Pro Max, it's a more practical size for one-handed operation. If you're looking for a new iPhone in the mid-size range, this model, or the iPhone 13, should be ideal.
IPhone 13 Launch Dates, Price, Specification, Or Variants
Stainless steel edges, a matte finish on the back, and Apple's Ceramic Shield glass on the front and back are all included. When compared to an iPhone without the protection, Apple claims it is four times less likely to break when dropped.
We wouldn't encourage dropping your phone to find out whether that's true, but it should give you a little additional peace of mind if it does.
When opposed to the iPhone 13's standard glass, the matte surface on the back feels decidedly expensive.
We've found that the iPhone 13 Pro's design feels comfortable in the hand; it has a little more heaviness than the iPhone 13, which helps it sit comfortably in our hand. The iPhone 13 Pro and iPhone 13 are nearly identical in size, but their back camera housings are slightly different, so you can't use the same case on both.
The iPhone 13 Pro's rear array protrudes quite a little from the body, which may be a concern for some — it's most obvious when you set the phone down on a surface, so expect some back and forth if you want to type on the screen while it's laying down.
The power button is located on the right-hand edge of the handset, while the mute slider, volume controls, and SIM tray are located on the left-hand side. The speakers and a Lightning charging connector are located on the handset's bottom edge.
The phone comes in Graphite, Silver, Sierra Blue, or Gold, which is the color shown in this review. The Sierra Blue option is new this year, and it's one of Apple's most eye-catching new hues in a long time.' If you want a Pro phone that sticks out, this is an excellent option.
The iPhone 13 Pro has a 6.1-inch Super Retina XDR OLED display, just like the iPhone 13. This screen doesn't have the highest pixel-per-inch rating of the iPhone 13 lineup (that honor goes to the iPhone 13 small), but it does have 460ppi, which means the visual quality is crisp.
The introduction of a 120Hz maximum refresh rate, which means the on-screen display refreshes 120 times per second for a more fluid experience than previous iPhones, is a huge enhancement; it's most visible while navigating through menus or system apps.
It's a dynamic refresh rate, which means it adjusts automatically based on which apps you're using. For example, most games utilize a 120Hz refresh rate, whereas reading an ebook may use a rate as low as 1Hz. When you're using apps that don't benefit from a fast refresh rate, the goal is to save battery life.
We've discovered that the new screen technology works well, however, its availability is now limited because many apps aren't built for 120Hz. Developers can include this feature, and we anticipate seeing it integrated into more apps in the future.
However, the quicker refresh rate worked well with apps that supported it, and there's a noticeable difference when scrolling through Apple's menus or apps. It's not a compelling incentive to upgrade on its own, but it's a useful feature that will grow more so when more apps are supported.
On the iPhone 13 Pro, Apple has also reduced the size of the notch. Although there is no under-display camera, the notch is 20% smaller than on the iPhone 12 Pro, giving you a little more screen real estate to work with.
When you take your new iPhone out of the box, don't expect to be awed by the size of the notch unless you hold it up against last year's model – don't expect to be dazzled by the size of the notch when you take your new iPhone out of the box. The iPhone 13 Pro has three 12MP cameras: a primary wide-angle camera with an f/1.5 aperture, a telephoto camera with an f/1.8 aperture and 3x optical zoom, and an ultra-wide camera with an f/1.8 aperture and a 120-degree field of view.
There's also a depth-measuring 3D LiDAR scanner. This increases the precision of Portrait mode bokeh effects by discriminating between a subject and their background, making focusing more accurate. Aside from photos, the scanner may also be used with augmented reality applications.
The main camera is excellent, and while it may not appear to differ significantly from the iPhone 12 Pro's primary camera on paper, it does have some significant improvements that elevate it to one of the greatest smartphone cameras.
The overall picture quality is great, with shots were taken in bright light displaying plenty of color and clarity, as well as a fantastic night option for shooting in low light.
The iPhone 13 Pro's telephoto camera has 3x optical zoom, compared to 2x on the iPhone 2020. While the difference isn't significant, we found the clarity of zoomed-in photographs to be excellent.
This year, Apple added sensor-shift optical image stabilization to the Pro model, making it easier to swiftly snap a photo without the image becoming blurry. We found it to be substantially superior to the iPhone 12 Pro's stabilization, but it's worth noting that optical stabilization is also available on the less expensive iPhone 13.
The new macro mode is a significant improvement, allowing you to take stunning close-ups of flowers, insects, and other small things. It's a feature we've seen on a lot of Android phones, so it's exciting to see Apple bring it to iOS. To use macro mode, simply move the camera lens close to a subject, and it will be enabled automatically.
Although it's difficult to keep the camera still for these shots, we were able to capture some interesting images, and it's one of Apple's most user-friendly camera settings. Photographic Styles is another new feature on the iPhone 13 Pro, and it lets you apply creative effects to your photos, with options including Rich Contrast, Vibrant, Warm, and Cool.
Unlike filters, these make alterations to certain portions of an image rather than the entire image. The concept is that you can give your photos a unique style, such as warming up portraiture or increasing the colors in landscapes.
The phone's front camera is a 12MP f/2.2 wide camera ('wide' being Apple's term for its primary phone cameras, as opposed to 'ultra-wide'), which we found to be useful for video calls and the occasional selfie. It doesn't have as many features as the back camera, but it's easy to use Portrait mode and get a fantastic photo.
If you have a recent iPhone, don't expect big changes to the selfie camera, but you'll still get outstanding image quality in all the settings you'd want to use it in.
The iPhone 13 Pro can capture 4K video at 24, 30, and 60 frames per second, while Full HD video can be recorded at 30, 60, 120, and 240 frames per second.
Dolby Vision HDR is supported, resulting in content that shines. In the meanwhile, Apple's new Cinematic Mode lets you take video with a bokeh effect, with the subject in focus and the background blurred, as well as automatically switching focus between subjects for a 'focus-pull' effect.
This performed well in our tests, with the camera recognizing who we wanted to focus on in a scene with accuracy. If this doesn't work as well as you'd like it to, you can fine-tune the focusing after the fact by editing the video.
It's a feature that's likely to appeal to filmmakers, vloggers, and other content providers, while it's unlikely to pique the interest of casual videographers. It's now similar to the initial edition of Portrait mode for images, but we expect it to dramatically improve over the coming several years.
Oneplus Nord 2 Price, Launch Date, And Specification
2. Samsung Galaxy S21 Ultra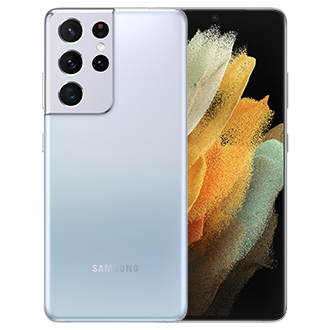 The new Galaxy S21 Ultra is Samsung's next 'everything phone,' with bigger cameras, beefier specifications, and even S Pen compatibility, to supplant the popular Note 20 Ultra. If you're worried about the conclusion of the Note series, try the S21 Ultra.
The photos are clear, the dynamic range is remarkable, and Samsung's 'tripod lock' software feature keeps the 30x and 100x zoom levels on subjects from bouncing about in the viewfinder. Although punching in 100x is confined to being a neat party trick owing to blurry photos, 30x is tolerable in the correct light, it's much easier to pull off the 100x 'Space Zoom' now.
More than any other smartphone telephoto camera, the S21 Ultra's 10x and 3x optical zoom capabilities captured the shots we desired every time. Our side-by-side tests with the iPhone 12 Pro Max, which has a maximum optical zoom of 2.5x, support this conclusion.
In some low-light circumstances, Apple's main camera takes clearer photos, but Samsung's night mode has improved enough to close the gap after sunset or while you're clicking away indoors – and its default camera app is more feature-packed and easier to use than Apple's.
Only two-thirds of the plot is around photography and speed. With a softly curved edge-to-edge display, decreased back camera hump, and hypnotic matte Phantom Black color option that's like a black hole sucking in your eyes, this is a tale of design beauty and a performance beast. It's difficult to look away. Samsung's Galaxy S21 Ultra is the company's best-looking phone to date.
The revamped style and improved performance haven't resulted in a price hike over last year's S20 Ultra Samsung have made this phone substantially less expensive. Granted, we thought the first Ultra phone was overpriced, and the S21 Ultra is still a bit pricey – it costs more than the iPhone 12 Pro Max – but Samsung gives you a bit more for the extra money: a larger, brighter, and more capable curved screen, 10x optical camera zoom (vs. 2.5x on the iPhone), and stylus support, which Apple has yet to include on any iPhone.
Samsung may, therefore, provide better value for your money, depending on your priorities.
What's the catch, exactly? We said earlier that the S21 Ultra is Samsung's vision of excess, but you'll have to let rid of anything that doesn't fit into the company's plan.
Say goodbye to MST (being able to use Samsung Pay with credit card machines even if they didn't have NFC) and the microSD card slot for additional storage. You won't find a charger in the box, though; Samsung, like Apple, cites e-waste as the rationale for omitting the power brick.
If you've only recently recovered from the lack of a 3.5mm headphone jack in Samsung smartphones, be prepared for these changes — we've seen some diehards declare "no microSD, no sale" in our YouTube video comments.
But there's enough good here to make up for any little annoyances, and we're confident that this 'Ultra' phone will finally live up to its moniker. The Galaxy S21 Ultra and S21 Plus both have a smooth Gorilla Glass back, however, the Galaxy S21 has a polycarbonate (read: plastic) back that is less smooth. Average consumers would only be able to discern the difference in a side-by-side comparison.
We've found that the S21 Ultra is big where it needs to be, yet little where you don't want to see it. For example, the 6.8-inch display stretches the hand, yet the curved edge-to-edge screen eliminates the bezel, and the 40-megapixel front camera is hidden behind a tiny punch-hole that's easy to overlook after a few minutes of watching a video.
The Samsung Galaxy S21 Ultra's screen is the first (among smartphones) to support a smooth 120Hz refresh rate while maintaining a pixel-dense Quad HD display. The whole S20 series, as well as the Note 20 Ultra, required you to choose between 120Hz/60Hz and Quad HD/Full HD, however, the new S21 and S21 Plus are stuck at Full HD+ by default, with 120Hz enabled.
Is it time for the long-awaited conclusion on having both? Sure, it's the best of all worlds, but on a panel this big, you won't notice much of a difference between 1080p and Quad HD, and Quad HD will drain your battery faster.
VR headsets drove the demand for higher resolutions in smartphones, as the pixels were so near to your face that you could see a screen door effect' at lower resolutions. However, Samsung, along with the rest of the mobile sector, appears to have put a stop to all phone-based VR projects.
Samsung's finest screen is still this one, but for a variety of other reasons. Because of the curved display and overall narrowness of Samsung's handset, we found the 6.8-inch body to be simpler to handle than the 6.7-inch iPhone 12 Pro Max. The curved edges on the S21 Ultra are modest, and not as noticeable as on previous Samsung handsets, which means fewer accidental presses.
We also tested the Galaxy S20 Ultra's screen brightness outside, and it automatically increases to a super-bright 1,500 nits when needed. Other phones with AMOLED panels, such as the S21 and S21 Plus, have a maximum brightness of 1,200 nits, which helps in direct sunlight.
The Galaxy S21 series introduces Samsung's new in-screen fingerprint sensor, which utilizes Qualcomm's ultrasonic technology. This invisible biometric pad has 1.7x greater surface area, and we found it to be more forgiving of our frequently errant thumb placement – which is a comfort considering that face unlock is worthless at a time when we're frequently disguised behind a mask.
Samsung's Galaxy S21 Ultra is the company's first non-Note phone to support the S Pen stylus, and it's a trend we appreciate. However, things are a little different here: the S Pen isn't included with the phone, and even if you buy it separately, there's no way to embed it into the phone's body.
A folio cover is available that accommodates a newly designed S Pen that is somewhat larger and more comfortable to handle than the version that tucks into the body of Galaxy Note phones.
You'll want a Galaxy S21 Ultra case for more than just protection because it perfectly slips into the case's inner spine and feels secure there. It's unclear what you're expected to do with the stylus if you don't buy the folio case.
We were able to scribble small notes and access all of the Air Command settings, which include several capabilities that can be accessed without touching the phone's screen. Though any old Note stylus will work with your phone, we liked how the new S Pen is larger and easier to hold than the toothpick-sized Note S Pen.
The Bluetooth shortcuts for triggering the camera and other apps were missing from the new S Pen we tested ahead of launch. Like a wizard with a wand, you could personalize activities and remotely command the Galaxy Note 20. When the even more special S Pen Pro edition releases later this year, we might be able to go full Harry Potter in front of our smartphone once more, although specifics on its added features are scant.
Are you prepared for your extreme close-up? Even if blurry 'Space Zoom' photographs continue to fall short of our quality criterion for easily sharing to our Instagram accounts, the Samsung Galaxy S21 Ultra impresses this time around with its five cameras and 100x zoom range.
The 3x, 10x, and occasionally 30x photo zooms nail the shot with astounding clarity in well-lit settings. The new tripod lock feature, which keeps the viewfinder image from moving around when zooming in so close on the S20 Ultra, is very helpful at the 30x (and 100x) ranges. The shakiness is mysteriously turned down after the S21 Ultra camera fixes onto a subject that it marks in yellow on the little zoomed-out corner reticle.
Samsung differentiates itself from Apple and its cameras on the iPhone 12 Pro Max (topped at 2.5x optical / 12x digital) and Google's Pixel 5 by going all the way from the ultra-wide camera at 0.6x to the digitally zoomed-in 30x with usable shots each step of the way (no telephoto). Yes, having two telephoto cameras seems absurd, but they provide various perspectives: 3x and 10x, respectively, without the need to go digital or hybrid in between.
Both cameras include optical zoom, however, Samsung's camera software has a life of its own at times. We've discovered that it can override your decision and determine which camera is used (likely based on their different apertures and the lighting in your environment).
So it could use the main sensor to shoot 'zoomed-in' photographs and then crop to simulate the zoom. It's a little unpredictably unexpected, but the majority of the shots turn out OK. It's as simple as pressing the shutter button.
The Galaxy S21 series is speedier for two reasons: it features brand-new chipsets, and the software has been simplified slightly, with the ever-evolving OneUI 3.0 interface coupled to Android 11. The internal storage sizes are what you'll want to focus on more.
The fact that the S21 series doesn't have a microSD card slot for additional storage has turned off a lot of users, and we understand why. When things were close, the addition of microSD slots made it simpler for us to suggest Samsung over Apple, because you could start with smaller storage space and increase later. Not any longer.
The 128GB of internal storage and 12GB of RAM on the entry-level model may not be enough for everyone. You may either choose the version with 256GB of storage and 12GB of RAM or the version with 256GB of storage and 16GB of RAM if you want to go all out. In a phone, the RAM won't make much of a difference, but you'll notice if you run out of storage space.
You'll need to know how much storage you'll need before purchasing the S21 Ultra, which is something Samsung fans rarely have to consider because microSD cards have always been a good backup option.
The S21 Ultra's software interface has been substantially optimized, which contributes to the device's speed. Menus now throw less superfluous windows in your face before executing what you want to do using the OneUI 3.0 interface. Switching on power save mode, for example, causes instant changes.
The S21 series retains Samsung's never-die Bixby Assistant (the 21st-century Microsoft Clippy), but there's no dedicated Bixby button, luckily, so you won't accidentally activate Bixby Voice. Bixby Today, which used to be the leftmost menu on Samsung phones, is also no longer available. Google Assistant cards (previously Google Now) have taken their place, and they tend to present more relevant information to your day.
Release date rumors, pricing, early leaks, and all we know so far about the iPhone 14
3. Google Pixel 6 Pro
The Google Pixel 6 Pro is the company's first genuine attempt at a high-end gadget capable of competing with the greatest smartphones now available, like the Samsung Galaxy S21 Ultra, OnePlus 9 Pro, and iPhone 13 Pro Max.
Launched alongside the original – and somewhat less expensive – Google Pixel 6, this new Pro edition is supposed to be the company's best, featuring its new Tensor chipset and other high-end internals, a fantastic camera configuration, and a range of other enhancements.
The horizontal camera strip that takes up a major amount of the backs of the Google Pixel 6 devices makes them stand out from most contemporary phones. It's the most striking aspect of the design, and it's an acquired taste that'll undoubtedly divide opinion.
The strip protrudes from the back of the phone in some fashion, which may turn some people off – though it does give the phone a distinct design. It means that your phone won't sit flat on a desk, but rather at a tiny incline, however, you won't get the rocking motion that you get with phones with camera bumps on one side.
If you're searching for a smaller smartphone, you might want to go for the basic Google Pixel 6. It has a glass back that's protected by Corning Gorilla Glass Victus technology, so it shouldn't be scratched easily.
It's also IP68 water and dust-resistant, so it should be able to withstand the occasional splash, though we wouldn't recommend submerging your phone for long periods of time. The phone's curved edges guarantee that it fits nicely in your hand, however, some users may find it a little slick to handle – we found that using a case helped to alleviate this problem.
The USB-C connector is located on the handset's bottom edge, flanked on either side by the speakers. The power and volume buttons are located on the phone's right-hand edge.
The Pixel 6 Pro comes in three colors: Sorta Sunny (yellow and gold), Cloudy White (white and gray), and Stormy Black (black and gray). While the 128GB model will be available in all three colors, the 256GB and 512GB models will be limited to certain colors.
With a camera ring that covers the full width of the phone and houses its powerful new camera array, the Google Pixel 6 Pro has a startlingly unusual look – yet it isn't unique, as it shares it with the Google Pixel 6.
For those who are tired of smartphones that appear like little gray rectangles, Google has combined the design with some vivid color choices.
The display technology used by Google is particularly excellent in this case, and we guarantee that this will be one of the nicest smartphone screens you've ever seen. It has excellent picture quality, stable brightness levels, and a large screen size of 6.7 inches.
Another notable feature of the Pixel 6 Pro is the new Tensor chipset. We haven't seen it give any big performance gains over phones with older chipsets, but it's still quite powerful enough to run your favorite apps and games, which is all that matters.
Another highlight of the Pixel 6 Pro is its camera arrangement, which is a dynamic array that allows you to shoot a wide range of things in a variety of ways. The main camera's sensor is an improvement above previous Google offerings, and new software updates further add to the whole experience.
The battery life of the Pixel 6 Pro is adequate – it will get you through a full day of normal use, but not much more. It has quick charging and wireless charging capabilities, however, neither of these features is very outstanding.
The Pixel 6 Pro isn't the best smartphone money can buy right now, but it's a close second. In the previous year, Google has improved its smartphone game, and this next-generation Android flagship is its finest achievement.
A powerful camera, a stunning screen, and a superb software experience all add up to a truly top-tier package. It doesn't have the finest battery life or power, but those minor flaws aside, the Pixel 6 Pro marks Google's return to the top of the smartphone business.
The phone's curved edges guarantee that it fits nicely in your hand, however, some users may find it a little slick to handle – we found that using a case helped to alleviate this problem.
The USB-C connector is located on the handset's bottom edge, flanked on either side by the speakers. The power and volume buttons are located on the phone's right-hand edge.
The Pixel 6 Pro comes in three colors: Sorta Sunny (yellow and gold), Cloudy White (white and gray), and Stormy Black (black and gray). While the 128GB model will be available in all three colors, the 256GB and 512GB models will be limited to certain colors.
The Pixel 6 Pro has a 6.7-inch QHD+ display that is both huge and clear, with a resolution of 1440 x 3120, which is a significant improvement over the Pixel 5's 1080 x 2340 screen from 2020. Its 512 pixels per inch density is unusual for smartphones with QHD screens, and it's only been surpassed by handsets like the Sony Xperia 1 III, which has a 4K display.
The phone's screen has an amazing brightness level, and we had no trouble seeing it in bright sunshine. You'll probably want to change the brightness manually on occasion, but we found that auto-brightness worked fine most of the time. The display boasts a 120Hz refresh rate, which means the image on the screen will refresh twice as quickly as on handsets with a standard 60Hz display, resulting in smoother gaming or scrolling through social media feeds experience.
Best truly wireless earbuds under 10000
This isn't a must-have feature for many people, but we liked it, and it complements the excellent display quality. If you're coming from a phone with a 60Hz refresh rate, you'll notice a difference.
The screen also includes Google's first in-screen fingerprint scanner, which we found to be a little tricky to use in our testing. The location is excellent, however, we had to make numerous stabs with our digits before we could unlock the phone on occasion.
We got used to the location and where we needed to put our finger after a while, but we'd recommend setting up additional digits or using face unlock to assure rapid access to your phone. Google's smartphones are designed around the company's photography expertise, and the Pixel 6 Pro's camera combination, with a 50MP wide camera, a 12MP ultrawide camera, and a 48MP telephoto shooter, appears to be the greatest yet.
The good news is that Google has produced yet another great camera system for this phone, and we've found it to be significantly more adaptable than prior Pixel phones, with more options to experiment with.
We'll start with the camera, but the software is also noteworthy, and something you won't find on any other current phone – though some of these capabilities may be rolled out to older Pixel phones in the future, and other companies may replicate them in the future smartphones.
The 50MP main camera, with an f/1.9 aperture and 1.2 million pixels, is the one you'll probably use the most. It was able to take high-resolution photographs with good detail and true-to-life colors, as we discovered.
It's a capable point-and-shoot camera that we found to provide excellent results in a range of situations.
Night Sight, which allows you to take good images in low-light situations, is back. This is similar to how the Google Pixel 5 can brighten dark situations, but you'll need to keep the camera stationary for it to work properly.
The telephoto camera has a 4x optical zoom capability, and we found that it captured detailed photographs of distant things during our tests. For the greatest results, you'll need to keep the phone steady, but that's true of all telephoto modes.
Google Home Vs Amazon Echo Vs Apple HomePod: Let The Battle Begin!