Best truly wireless earbuds under 10000
Since we were introduced to the Word From Home culture, the market for genuine wireless earphones in India began to rise in 2021. Because of the sound quality, lightweight design, and excellent mic quality, many working professionals and audiophiles began to use these TWS earbuds. The TWS earbuds' popularity stems from the wire-free experience they provide, as well as the excellent audio and call quality.
True Wireless Earbuds under Rs 10000 are abundant in the Indian market, and you can acquire them for as little as a thousand rupees. The majority of TWS earbuds in the affordable market, on the other hand, do not offer much. As a result, if you're seeking for the Best TWS Earbuds under Rs. 10,000 in India, you may be perplexed by the different options available.
The Rs. 10,000 segment is slightly below the flagship TWS earbuds segment, and it includes some excellent products from major companies such as Sony, Jabra, and a variety of mobile phone manufacturers. This post can undoubtedly assist you if you are perplexed and unable to decide for yourself. We looked at a lot of TWS earbuds in this price range and came up with this list of the finest TWS earbuds in India around Rs.10,000.
Xiaomi Redmi K40 Price, Launch Date, And Specification
1. Oppo Enco X
The truly wireless earbuds market in India is flooded with options ranging from low-cost to high-end. Oppo first entered the category with the Enco Free last year and has since added the Enco W31, Enco W51, and Enco W11 to its roster. Fast forward to 2021, and the brand has just announced the Oppo Enco X, which is its most expensive audio product in India to date.
In certain ways, the Oppo Enco X can be considered the Enco Free's successor. It includes all of the features of the Oppo Enco Free, such as intuitive gesture control and sound quality. The most significant change is the addition of active noise cancellation. The selling point is ANC, and the cost is also extremely aggressive. The Oppo Enco X is less expensive in the United Kingdom and China.
True wireless earbuds are available in two styles, and the Oppo Enco X chooses the 'dangling stem' design over the sticky-out lozenge' option. We used the Black version for our review, but the earphones are also available in White. After trying out a variety of white earphones in 2020, it was nice to try out the Black version for a change.
When it comes to the casing, the first thing you'll notice is how premium it feels in your hands. The case for the Oppo Enco X is an egg-shaped case that is very handy and pocketable. It has a shiny appearance, and as you could think, it attracts fingerprints. During the four weeks of testing, our unit picked up a few minor scratches, but they were scarcely evident – which is to be expected with any glossy surface.
A pairing button is located to the right of the case and may be used to reset the Oppo Enco X or enter pairing mode. A single LED light on the front turns from green to orange to red while the battery is full, orange while charging, and red when the battery is low. On the bottom, there is a Type-C port. A metallic ring runs around the outside of the case, and Dynaudio branding can be found on the back. Wireless charging is also available on the Oppo Enco X.
The Oppo is relatively unobtrusive by 'dangling stem' standards, and at 4.8g per earbud, they're hardly a bother to wear. Oppo offers a variety of ear tip sizes and hardnesses, so fitting the Enco X into your ear shouldn't be difficult or time-consuming – and once they're in, they'll stay comfortable for hours on end and you won't even notice.
Oppo has smartly given Dynaudio free reign on the interior. In the world of hi-fi, Dynaudio has a solid reputation. The Dynaudio standard calls for a somewhat complicated coaxial dual-driver system, which we'll get into later. Each earbud has a feedback mic, a feed-forward mic, and an internal mic for noise cancellation and calls.
Following in the footsteps of Oppo's Enco Free, Enco W31, and the most recent Enco W51, the Oppo Enco X is a clear victor when it comes to audio quality. The Oppo Enco X appears to be a good value. The support for active noise cancellation, which can cancel up to 35 dB of noise, is a bonus.
LHDC, SBC, and AAC codecs are supported by the Oppo Enco X, which uses Bluetooth 5.2. LHDC (Low Latency High-Definition Audio) is a Bluetooth codec designed for streaming high-resolution audio. In comparison to the SBC and AAC codecs, LHDC has a higher bit rate transmission. It's also rumored to be superior to the aptX codec.
However, the number of devices that support LHDC codecs is currently relatively limited. According to Oppo, the LHDC codec is supported by the Oppo X2 and X2 Pro, and additional Oppo phones will receive the support via an OTA update in the coming days. The support for LHDC on the Xiaomi Mi 10i surprised us.
Even if the phone is compatible, finding a streaming app that supports Hi-Res audio is the next challenge. For the time being, there is a Tidal app, but most consumers will have to rely on the SBC and AAC codes.
The Oppo Enco X sports a dual-driver configuration on the inside. Improved sound quality, low-frequency audio, and coaxial dual-drivers are all features of Oppo's patented DBEE 3.0 sound system. High frequencies are handled by the magnetic balanced membrane driver, while mid-low frequencies are handled by the dynamic driver.
A dynamic driver of 11mm and a second balanced membrane driver of 6mm are included. From 20Hz to 20KHz, the frequency response can be found. Low latency is also supported, implying that there is no time lag between audio and video sync.
The dual drivers perform admirably in this situation. On the Oppo Enco X, the audio is rich and clean. The superior audio quality, combined with ANC and Dynaudio's audio tuning, elevates your listening experience to new heights. If sound quality is important to you, the Oppo Enco X should be your first choice.
The sound quality is superb, with excellent instrument separation and a big sound stage. When it comes to pure audio listening, we have nothing to complain about. The highs and lows are crisp and clear with no distortion thanks to the dual-driver architecture. Similarly, the mids were nicely detailed, and the sound quality held up well and was well balanced during our time with it.
The Oppo Enco X's bass is sharp and effective, but don't anticipate thunderous bass. Onboard, the mids are not overshadowed by the bass, which is a good indicator and an area where most TWS struggle.
The TWS is hardly a newcomer when it comes to active noise canceling. ANC has been spotted on earbuds that are half the price of the Oppo Enco X. The Oppo Enco X has two modes of anti-noise cancellation: Max ANC and ANC (regular ANC).
The ANC mode is appropriate for low-noise areas such as your room, whilst the max ANC is appropriate for outdoor use, the office, and so on. I am confident that once you have used the Enco X with Max ANC mode, you will never go back to the ordinary ANC mode. There's also a transparency mode that allows you to listen to the environment without taking the device out of your ear.
Noise cancellation is effective. While it may not be as good as the Apple AirPods Pro or Sony's WF-1000XM3, it is far superior to the Oppo Enco W51 and Realme Buds Air Pro. You won't be able to tell the difference unless you've used the highest-end earbuds. There is a little, but noticeable, loss of top-end sparkle and a slight sense of 'counter-signal' when using extreme ANC mode. This isn't necessarily a deal-breaker, but it's something to consider.
It takes around 2 hours to fully charge the earbuds with the case, and about 80 to 90 minutes to fully charge the earbuds alone. Although there is no rapid charging option, you may charge it through a Type-C connection or wirelessly with any Qi-compatible phone or charging pad. With the provided case, you should be able to get a week of battery life if you use the Enco X for 3 hours every day.
OPPO Reno 5Z Price, Launch Date, And Specification
2. Sony WF-XB700
You couldn't do much worse for the money than the Sony WF-XB700 True Wireless Headphones. Sony WF-XB700. They're a significant upgrade over the original WF-1000X and WF-SP700N, and they're easily our second-favorite Sony truly wireless earbuds.
They're the culmination of years of labor by Sony's audio design team, which began with the contentious Sony WF-1000X and sports-focused Sony WF-SP700N before creating the near-perfect Sony WF-1000XM3 with active noise cancellation.
The WF-XB700 is the more affordable, more accessible, and potentially wider-appealing buds that might, in many respects, match the Apple AirPods. The way Sony designed these earbuds makes them feel a little more space-age than previous true wireless earbuds it's made in the past, which have aimed to be sleek and sporty instead. This is because Sony has traditionally used rounder, oblong buds that resemble little beans.
Although the WF-XB700 has some design elements with its predecessors, the outside of the device resembles a satellite-like round disc.
Each disc has a button around the outside edge: volume up/down on the left earbud, play/pause, and skip on the right. You can also use them to activate your voice assistant and accept calls, though it's not entirely clear how to do so right out of the box.
When it comes down to it, these earbuds have three key components: a tip that fits in the ear canal, a middle element that houses the drivers and rests within the ear, and an outer shell that holds the battery. This three-level design isn't exactly space-saving – and is sure to divide opinion among those who prefer slender, elegant buds – but it does offer certain benefits.
They should entirely occupy both the ear canal and the outer ear where they rest due to their size. The tight seal and secure feeling, combined with their lightweight, make them unexpectedly pleasant and easy to wear for long periods. If the default tips don't fit perfectly, Sony offers several extra ear tips in the box, which is a nice gesture.
Another benefit of its design is that they can put a somewhat larger battery inside the buds themselves than the norm. The battery life is around nine hours on a single charge, with an extra nine hours with the charging case, for a total of 18 hours, according to Sony. That's nearly the best deal available.
For instance, the Samsung Galaxy Buds Plus can play music for 11 hours outside of their case, whilst the similarly priced Apple AirPods can only play music for roughly five hours before they need to be put back in their case.
When it comes to cases, the Sony WF-XB700 comes with a thin plastic case with a translucent top that lets you view the charging status of the earbuds inside. It's as simple as snapping the buds into their mini-pin docks and waiting for the red LED to turn on to start the charging process.
Simply use the included USB-to-USB C cable to charge both the case and the buds by plugging them into an open USB port on your computer.
So, what do you think of them? We were concerned that because they were part of the Extra Bass series, they would sound bloated, muddy, and limited. Thankfully, they aren't like that.
When you listen to them, the first thing you'll notice is the bass — it's there, but it's done in a way that feels tight and punchy rather than muddy and bloated. The ultimate effect is music that is rather enjoyable to listen to… even if it isn't quite the sound the musician intended.
The negative is that the midrange suffers as a result: listening to YouTube videos is noticeably quieter than listening to music, and the midrange's lack of strength is clearly to a fault.
That's not to suggest YouTube or Netflix aren't enjoyable to listen to; they are, but it would be wonderful if there was a mechanism to adjust the EQ based on the sort of video being listened to – perhaps using Sony's Headphones app.
No such luck at the moment. Of course, Sony appears to want them to be music-focused while also serving as an excellent workout buddy, which is why they're sweat and water-resistant to IPX4 standards.
They also appear to have a very solid connection – we didn't notice any dropout while roaming about our house with our phone in one room – but they aren't noise-canceling, so expect to hear most adjacent conversations.
Sony should increase the soundstage of these earbuds (they sound a little constricted) and add compatibility for aptX, a higher-resolution audio codec capable of broadcasting HD music. These characteristics, as well as a few other audios, nitpicks, keep them from reaching the ultimate pinnacle of sound quality, but we believe the majority of people will appreciate the sound they generate.
The good news is that they have an exceptional battery life: we were still getting a 'battery 100 percent full' message every time we put on the earbuds after listening to them for three days straight for eight hours a day.
(However, because that figure lowers in 30 percent intervals, you must exercise caution.) Between the earphones and their charging case, Sony claims a battery life of roughly 18 hours, which we found to be very accurate… if not a touch conservative.
3. OnePlus Buds Pro
The OnePlus Buds Pro is the company's third set of truly wireless earbuds, and they are unquestionably the best. While OnePlus is most known for its high-end smartphones, the OnePlus Buds (which we didn't like) were the company's first foray into the realm of wireless earbuds last year. Later that year, the Buds Z, a budget-friendly model that gave exceptional value for money, was released.
The OnePlus Buds Pro is the company's third iteration of truly wireless earphones, and they are by far the most expensive audio offering. However, we believe they more than justify their price by providing an excellent audio experience, extended battery life, and efficient noise cancellation, as well as additional features such as Zen Mode Air, quirky yet usable controls, quick charging, and a useful companion app. There are two color options for the OnePlus Buds Pro. Glossy White and Matte Black Both of these alternatives have silver stems, giving them a two-tone appearance.
With a rectangular body with curving sides and the OnePlus logo on top, the charging case looks like a miniature mint box. Is it true that the casing weighs 52 grams? This isn't the lightest we've ever seen. A USB-C charging connector is located on the back of the case, while it is also compatible with Qi wireless charging. The OnePlus Buds Pro, like the Apple AirPods, have protruding stems, and each bud weighs only 4.35g, making them pleasant to wear for long periods. Additional ear tips are included in the box in case the default ones aren't suitable for your ears.
With an IP55 water-resistance rating, you can wear the Buds Pro while working out without worrying about them breaking. The buds and case are composed of a soft plastic substance that repels fingerprints and dust better than glossy materials, which is a big benefit if you want to keep your buds looking new. The audio performance of the OnePlus Buds Pro was impressive. They support SBC, AAC, and LHDC codecs, as well as Bluetooth 5.2 connection, and are tuned with an emphasis on the treble and bass frequencies.
There's also Dolby Atmos support, albeit it's only available on a few OnePlus devices (7/7 Pro/7T/7T Pro/8/8 Pro/8T/9/9 Pro), as well as a low-latency option that reduces latency to 94ms on a few OnePlus devices.
These earbuds provide an incredibly delightful listening experience, with thundering bass that propels your music without overpowering the other frequencies and overpowering the vocals, thanks to huge 11mm drivers. The OnePlus Buds Pro provides a clear and lively sound, with a spacious soundstage – while they aren't the most detailed earbuds we've tested, and audiophiles would likely prefer models like the Cambridge Audio Melomania 1 Plus or the Grado GT220.
The OnePlus Buds Pro has three degrees of noise cancellation: noise cancellation, smart mode, and max noise cancellation. We found the max noise cancellation mode to be quite efficient at canceling the sound of urban traffic, the whirr of a fan, and a blaring TV, with the potential to block up to 40dB of external noise.
In our tests, the usual noise suppression setting was significantly less effective. Finally, there's a smart mode that adjusts ANC levels based on your surroundings, although we found it to be unreliable. There's a transparency option, like most current noise-canceling headphones, that lets in some ambient sound so you can be aware of your surroundings while listening to music.
If you're a OnePlus user, you're probably familiar with Zen mode, which allows you to disconnect from your phone for a limited amount of time. Similarly, the Zen Mode Air emits white noise through the headphones, which may aid in relaxation after a long day at work or right before bedtime. For the time being, there are five soundscapes to pick from warm sunshine, meditation, beach, night camping, and Iceland. You may save one of them on the Buds Pro and play it whenever you want without having to use the app.
Another new feature is the OnePlus Audio ID, which uses a sequence of beeps to analyze your hearing and provide you with a customized audio experience. After you've finished, listen to the before and after audio samples to hear the difference.
There's an associated app called Hey Melody that you can download if you don't have a OnePlus phone (if you do, you'll be able to modify your earphones in your Bluetooth settings). You can check the health of your battery, receive firmware updates, switch between different noise-canceling settings, and do earphones fittest here.
The OnePlus Buds Pro can last up to seven hours with just the earphones and another 31 hours with the case, for a total of 38 hours of music. The buds can last five hours with ANC turned on, and the case can last an additional 28 hours, bringing the total playback time to 28 hours. It's also worth mentioning that the battery life is affected by the volume setting, low-latency mode, ANC status, and LHDC playback. All of this necessitates an increase in juice consumption.
We were able to attain six hours of continuous playing with 80 percent volume with ANC turned off, and 4.5 hours with ANC turned on, in our tests. When we activated the LHDC mode, however, the battery life was reduced to four hours.
The USB-C quick charge feature is useful because it provides 10 hours of playback time, including the case. Although OnePlus claims that a full charge takes two hours, it only took one hour. A Qi-certified phone or wireless charger can also be used to charge the Buds Pro.
Oneplus Nord 2 Price, Launch Date, And Specification
4. Google Pixel Buds A-Series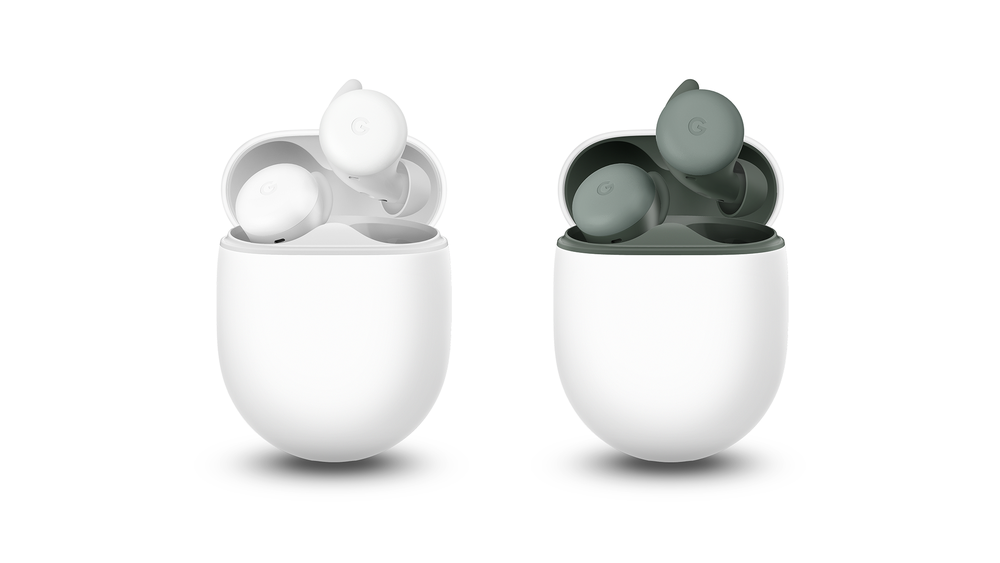 The A-Series Google Pixel Buds are a nice surprise. They include nearly all of the same capabilities as the Google Pixel Buds 2 that we saw in 2021, but at a cheaper price point and with a few tweaks based on user input. The result is a pair of truly wireless earbuds with greater sound and longer battery life than the competition, which feels more appropriate given their reduced price.
To achieve the reduced price, Google removed a few functions such as wireless charging and volume-controlling touch-sensitive swipe controls on the earbuds. Although losing the latter is a slight annoyance, with Google Assistant built-in, you can simply ask Google to do it for you. If you only glance at the outside of the Google Pixel Buds Series-A, you won't notice much of a difference from their predecessors: they're still totally wireless earbuds with a futuristic style.
The case is sleek and egg-shaped, and it fits comfortably in your palm or pocket. Meanwhile, the buds are extremely small and are held in place by a small nub-like protrusion that rests inside the outer ear.
The new Pixel Buds include a vent in them that helps relieve pressure build-up inside the ear, in addition to the new stabilizer toward the back of the earbuds. It's a little adjustment, but one that you'll appreciate – particularly if you're sensitive to pressure.
All you have to do to control the earphones is tap on the side. One tap starts and stops music; two taps skip to the next song, and three taps rewind the music. If you're using an Android device, you can also press and hold to call Google Assistant. On the Pixel Buds Series-A, there's no way to raise or reduce the volume using touch gestures, but having Google Assistant onboard helps to get around this.
The lack of noise reduction or outright active noise cancellation technology is the bigger issue with earphones. The new Sony WF-1000XM4, which are among the best true wireless earbuds on the market, have that feature, as do the similarly priced Amazon Echo Buds (2nd Gen) that were released earlier this year. When you're on a phone call, Google offers ambient noise reduction, but when you're listening to music or watching a movie, you'll still hear a lot of background noise.
If you listen to different types of music, you'll notice that the bass comes through loud and clear – especially if you like EDM, trap, or hip-hop. With the Google Pixel Buds Series-A, Deadmau5's EDM classic Ghosts N Stuff sounds appropriately bassy, and while the mids and highs never quite sparkle, the low-end is a significant improvement over the previous iteration.
When it comes to rock and pop, there's much of the same — Fleetwood Mac's Dreams has a particular emphasis on the bass and a strong mid-range performance with Stevie Nicks' voice, but the highs are lacking in clarity. Thankfully, they offer a larger-than-expected soundstage, which allows them to deliver many of your favorite songs in a more complete manner.
Overall, the sound quality is substantially improved over previously, although there is still space for improvement. They're still a little tiring to listen to for long periods – which is why we prefer to listen to them in short bursts – but we didn't have nearly as much to criticize with these as we did with the Google Pixel Buds 2.
While the Buds lack active noise cancellation, they do have one trick up their sleeve that many other earbuds lack: the ability to adjust the volume based on the amount of ambient noise in the background. If you're on a packed bus, for example, the earbuds will pick up on all the background noise and turn up the music volume. In practice, it won't be as effective as noise cancellation, but it's a handy function that prevents you from digging into your pocket to adjust the level every time you move from a noisy environment to a quieter one.
The Google Pixel Buds A-Series has a little advantage in terms of battery life. According to Google, the Google Pixel Buds 3 have a five-hour listening duration and up to two-and-a-half-hour speaking time, compared to the Google Pixel Buds 2's three-hour listening time. We'll have to run them through a few recharge cycles ourselves to see how well this number holds up, but it's looking good.
The charging case adds another 19 hours of battery life for a total of 24 hours of listening time, and the earbuds allow fast charging, so 15 minutes in the charging case can provide up to three hours of listening time.
5. Jabra Elite 65t
Because of their good battery life (at the time), customization, sound quality, and pricing, the Jabra Elite 65t was consistently at the top of our list of best true wireless headphones. However, the competition has improved significantly in recent years, and Jabra has had to adapt.
On paper, the new Jabra Elite 75t appears to be a minor upgrade over its predecessor, but in practice, the differences are far more noticeable. The headphones and charging case are substantially smaller, the battery life improves dramatically, catching up to the competition, and the personalization features from the 65t are retained.
The Elite 75t, on the other hand, has an Achilles' heel in the form of its bass-heavy sound characteristic. They have more bass than the Skullcandy Push, which, while great, has too much bass and drowns out the mids. The Jabra Elite 75t, on the other hand, is a worthy upgrade over the 65t if you enjoy heart-pounding dance music.
The Jabra Elite 75t is 20% smaller than the Elite 65t, Jabra's previous in-ear true wireless headphones. While it may not appear to be much on paper, it makes a significant impact on the hand. The earbuds on the Elite 65t were simply too big for certain ears, but the Elite 75t's earbuds should be small enough to accommodate just about anybody.
The Elite 65t's volume rocker has been replaced by a single button on each earphone. Instead, pressing the left wireless earbud for a long time raises volume, while pressing the right wireless earbud for a long time decreases volume. Unfortunately, this volume control makes dialing in the exact volume you want incredibly difficult, and we found ourselves frequently overshooting our desired volume. It's simply more convenient to adjust the volume on the phone.
Thankfully, playback controls are simple, and you can still summon your phone's assistant. Additionally, Alexa users can set it as their default assistant, which can be altered in the app. Despite being smaller, the charging case now gives an additional 20 hours of battery life for a total of 28 hours, which is particularly surprising since the charging case on the 65t only held 10 hours of charge and was significantly larger. Because of the smaller charging case, you'll be able to comfortably slide the headphones into your pocket.
When it comes to charging the headphones, you'll get USB-C instead of the micro USB port found in the 65t. Fast charging is possible thanks to the USB-C port, which allows you to get an hour of playback from just 15 minutes of charging. The charging case, however, is now totally magnetic. The 65t was formerly held in place by a tab, which wasn't as pleasurable to use as the magnetic lid on the 75t. The headphones are likewise held in place by magnets, ensuring that they do not fall out of the case.
Also Read- Nokia Minima 2100 4G Feature phone
The Jabra Elite 75t are entirely constructed of plastic and rubber, giving them a utilitarian appearance and feel. They're splash resistant to IP55, so they'll stand up to your sweat at the gym, but don't submerge them. Despite being composed of plastic, the Elite 75t seems well-built and grippy, which helps prevent inadvertent drops. While the aesthetic is vastly improved, the sound quality takes a step backward with excessive bass.
The Elite 75t's bass impact is great, although it can be exhausting after a while. As we witnessed with the Sol Republic Amps Air 2.0, which offers a lot of good basses, big bass isn't always a negative thing. However, the Elite 75t's bass is poor, muddying the mids and obliterating detail. (We'd go so far as to say the default EQ curve is unlistenable since it gave us migraines when we used it for long periods.)
The Jabra app, thankfully, provides a configurable EQ that allowed us to reduce the bass. The headphones were brought closer to neutral by reducing the bass and mid-bass frequencies by 50%. However, if you use the Elite 75t with a device that doesn't support their iOS or Android app, such as your laptop, you won't be able to access the EQ settings. We wish Jabra had tuned the 75t to be neutral, allowing those who desired more bass to use the EQ to boost it.
The Jabra Elite 75t does not offer active noise cancellation, but it does have excellent passive noise isolation. The headphones block out the majority of external sound with a decent seal, yet active noise canceling would have removed more low and high frequency sounds like a plane's drone.
The headphones have extremely outstanding battery life, lasting roughly 7 hours on a single charge, and the charging case can charge the earbuds for an extra 3 full charges from flat. When you're in a hurry, the fast charging option comes in handy. Jabra has always excelled in call quality, and the Elite 75t is no exception: it's superb, and our friends and family had no trouble understanding us. Just keep in mind that in single earbud mode, you can only utilize the right earbud because it serves as the primary control unit.
Most affordable wireless oneplus earbuds for seafarers
6. Nothing Ear 1
Few things achieve the level of acclaim that Nothing Ear 1 has. Carl Pei's company was successful in attracting a lot of attention to the TWS earbuds industry, which had previously only been witnessed with the AirPods.
It's not often that so many people recognize and inquire about a pair of earbuds, but that's exactly what Nothing aimed for: to build a product as iconic as its Apple counterpart. If you care about your street cred, the Nothing Ear 1 is for you. They do have a unique translucent design that reveals some of the inner workings of the buds and case, but only on certain surfaces. Nothing would have loved to see this concept developed further, but we're not sure if all of the components would be interesting to look at. It's still cool, but others won't be able to see it as much as you will.
What wasn't so contentious was their level of comfort. The Nothing Ear 1 earbuds may not have a particularly unique form, but they are among the most comfortable TWS earbuds to wear for extended periods. They have a snug fit thanks to high-quality plastics, soft silicone, and a lightweight design. If you generally have trouble finding a decent fit with earphones, these are worth looking into.
The Nothing Ear 1 also has active noise cancellation, which is still an unusual feature at this price. They assess the sound in the area and cancel it out using a trio of microphones. However, at Rs 5,999, it's adequate and effective, but we've seen better.
On the other hand, the battery life is rather good. With ANC turned off, you get roughly 34 hours in total (24 hours with ANC on), which is rather good for a pair of truly wireless earbuds.
The companion software includes choices to tune the sound equalizer and gestures, as well as the ability to see the exact battery levels. However, the connection and app were not always stable in our experience. However, future updates may address this issue.
Overall, the Nothing Ear 1 is a daring first release from the new firm, but we wish they had placed a bit more emphasis on function over form. There isn't much we can say about the design, but the fundamental functionality left us wanting more. If the eccentricity is what you're looking for, there aren't many earphones that can compare to them. We knew the design of the Nothing Ear 1 would be divisive from the start — you'll either love it or loathe it.
The entire design style of the Nothing Ear 1 is centered on transparency, similar to other old gadgets and technologies. The stems of the buds, as well as the case's lid, are fully transparent. Consider it as a standard pair of earbuds with the paint scraped off from the inside, yet the ovaloid housing and ear tips remain entirely opaque, lowering the overall transparency.
Some of the earbuds' inner workings, such as the circuit boards and magnets, are visible through the transparent stem coverings. Depending on your tastes, you can find this to be incredibly cool or plain odd. Having said that, we believe Nothing has succeeded in generating a highly identifiable product within the confines of this category.
They're quite pleasant to wear, and the box includes a variety of ear tips, so you should be able to find a good fit. With a weight of only 4.7g, they're easy to overlook. Even sleeping while wearing these TWS earphones was not very painful, which is a rare feat for these TWS earbuds.
The Ear 1 also has an IPX4 water resistance rating, so you can wear them while working out without worrying about them breaking from a little perspiration. Keep in mind that the same rating does not apply to the case. Touch-sensitive stems on the earphones let you manage playing and settings on the move. Because convenience is such an important factor in choosing wireless earbuds, having gesture controls is always a plus. It's simple to activate these commands because of the snug fit and flat outside, which eliminates the need to find the proper position or ruin the fit.
A double-tap will play or pause music by default, while a swipe up or down will control the volume. The software allows you to personalize the long-press and triple-tap gestures, which we used to skip music and change ANC modes. Because a voice assistant isn't supported, these are the only alternatives available.
The charging case is square and flat, with a flip-top design that closes securely. It's a lot bigger than comparable earphones, but it doesn't make good use of the extra space. Much of it is empty, which might have been used to add helpful features like a larger battery or improved weather sealing.
You can nestle your thumb into a nice indent on the lid for better holding, or you may spin the case around like a fidget spinner if you want. To make it simpler to identify the proper slot, the slot that holds the buds has a colored dot (red or silver) that corresponds to the dots on the top of the step. Large 11.6mm drivers tuned by audio giant Teenage Engineering are housed inside the Nothing Ear 1 true wireless earphones.
Larger drivers like these tend to displace a lot of air, resulting in a robust sound with powerful bass frequencies – sadly, we didn't find the Ear 1 lived up to Nothing's boasts of "rich, enveloping sound."
That's not to say the Ear 1 doesn't sound fine; the trebles are clean and silky, and the mids are crisp and smooth, but the bass is lackluster, and the earbuds don't go extremely loud. Turning on the More Bass preset in the app would augment the lower frequencies, but we didn't notice much of a difference. There should have been a provision for such, given that thumping bass is the most popular music type.
The low-frequency instruments could have used a little more warmth, but the voices were deep and exquisite. The soundstage was not very broad, and the overall profile was a little tinny. Likewise, the active noise suppression wasn't particularly effective. We could hear the clicks of our keyboard when typing even at maximum volume. It was still effective enough to block out most of the noise from a nearby construction site, but it wasn't as pleasant in louder conditions like a flight. Of course, your preferences in music will influence this, but we thought it was worth mentioning.
Additionally, there are two additional ANC modes: Light and Transparency. The former was rarely effective, while the latter just made some higher frequencies clearer by amplifying the surroundings and feeding them into the earbuds.
On the App Store and Google Play, the Nothing Ear 1 comes with a companion app with the same name. It's a well-designed program for checking the buds' status, updating the firmware, and customizing the sound profile and touch motions. It's fine and does the job, but we'd prefer more freedom in terms of equalization tuning and gesture mapping.
Bluetooth 5.2 with support for SBC and AAC codecs, as well as Google Fast Pairing, are among the connectivity choices. We had hoped that connecting them to our phone would be simple and quick, but that was not the case.
Connection attempts were not easy, except for the first time. Even when we linked our device to them, the sound would frequently continue to play via the speakers. We haven't had a wireless headset that required so many pairings with our phone just to be able to use them normally in a long time.
Unfortunately, that wasn't the end of our troubles, as the music would go off at random even when we were connected. They didn't survive long, but they happened frequently enough to be mentioned. The ANC modes would also change on their own during calls, even if the phone or the buds were not touched. Thankfully, all of these flaws are likely to be resolved by software upgrades, but we'll have to wait for them to come.