Bhopal, Madhya Pradesh's capital, is one of the country's most historically significant cities. The city is situated on Bhojpal, which dates back to the 11th century and was founded by Raja Bhoj. After Emperor Aurangzeb's death in 1707, one of Emperor Aurangzeb's Afghan warriors, Dost Mohammed Khan, created the current city.
The city and the kingdom it was a part of survived several conflicts until the British turned it into a princely state within India. The visitor will find in Bhopal, a city that is gifted with a plethora of attractive spots, such as the two incredible artificial lakes. Bhopal's tourism comprises of various stunning mosques and palaces, as well as well-kept parks.
Bhopal, located in the center of India, is easily accessible from almost anyplace in the country. Bhopal is also famed for its prehistoric caves, which have some incredible cave drawings from 30,000 years ago. The following is a breakdown of a Bhopal travel guide and what visitors may expect in this city.
Bhopal has a strong economic foundation, with a plethora of major and medium-sized businesses operating in and around the city. Bhopal is one of Madhya Pradesh's two strong wealth pillars, the other being Indore, and is regarded as one of the most important financial and economic destinations in the state. The Directorate of Economics and Statistics, Madhya Pradesh, estimated Bhopal's GDP (nominal) at INR 30,467 crores in 2016-17.
Bhopal, a Y-class city, is home to a number of educational and scientific institutes as well as national-level sites such as ISRO's Master Control Facility, BHEL, and AMPRI. Bhopal is home to a number of India's National Institutes of Excellence, including IISER, MANIT, SPA, AIIMS, NLIU, IIFM, NIDMP, and IIIT (currently functioning from a temporary campus inside MANIT). The Bhopal division of the West Central Railways (WCR), whose office is located at Rani Kamlapati Railway Station (RKMP), formerly known as Habibganj, is also headquartered in Bhopal city.
After the Bhopal catastrophe in December 1984, when a Union Carbide pesticide manufacturing factory (now owned by Dow Chemical Company) spilled a cocktail of toxic chemicals, primarily methyl isocyanate, leading to one of the greatest industrial disasters in history, the city drew international attention.
For the inhabitants of Bhopal, the Bhopal disaster remains a source of social and political discussion as well as a logistical difficulty. Under Prime Minister Narendra Modi's flagship Smart Cities Mission, Bhopal was chosen as one of the first twenty Indian cities (in the first phase) to be developed as a smart city. Bhopal was also named India's cleanest state capital city three years in a row, in 2017, 2018, and 2019.
Bhopal was built in the 11th century by the Paramara monarch Bhoja, who governed from his capital at Dhar, according to legend. According to this version, Bhopal was once called Bhopal after a dam (pal) built by the king's minister. Another story claims that the city is named after Bhupala, another ruler (or Bhupal). Bhopal was a small village in the Gond kingdom in the early 18th century. Dost Mohammad Khan (1672–1728), a Pashtun soldier in the Mughal army, founded modern-day Bhopal.
Khan began giving mercenary services to local chieftains in the politically unstable Malwa region after the death of Emperor Aurangzeb. He leased the Berasia estate in 1709 and thereafter absorbed numerous regions in the region to form the Bhopal State. Khan stole the Gond queen Kamlapati's reign after she died, receiving the area of Bhopal in exchange for mercenary services. He built the Fatehgarh fort in the settlement in the 1720s, which grew into Bhopal during the next few decades.
After signing a pact with the British East India Company in 1818, Bhopal became a princely state. Between 1819 and 1926, the realm was controlled by four women, known as Begums, who were the only women in the British suzerainty at the time. Between 1819 through 1837, Qudsia Begum was the first woman sovereign, and she was followed by her granddaughter, Shah Jehan.
Sikandar (sole daughter of Qudsia) governed as regent between 1844 and 1860, when Shah Jehan was a child, and was recognized as ruler in 1860. She reigned until 1868, when she was succeeded by Shah Jehan, who served as Begum until 1901. Kaikhusrau Jahan, Shah Jehan's daughter, became Begum in 1901, reigned until 1926, and was the last of the female line of succession.
She abdicated in 1926 in favor of her son, Hamidullah Khan, the last of the sovereign Nawabs, who ruled until 1947. The Begums established the city's waterworks, railways, postal system, and municipal government in 1907.
The state of Bhopal was the second-largest Muslim-ruled princely state, after Hyderabad. Following India's independence in 1947, the last Nawab voiced his desire to keep Bhopal as a separate unit. In December 1948, protests against the Nawab erupted, culminating to the arrest of important politicians like as Shankar Dayal Sharma.
The political captives were later released, and on April 30, 1949, the Nawab signed the agreement for Bhopal's unification with the Union of India. On June 1, 1949, the Union Government of India took over the state of Bhopal. A Union Carbide pesticide plant in Bhopal discharged roughly 32 tons of poisonous chemicals, including methyl isocyanate (MIC) gas, in early December 1984, resulting in the world's biggest industrial disaster to date.
Initially, the official death toll was estimated to be around 4,000. According to a Madhya Pradesh official report, 3,787 people died in the catastrophe, although other estimates say the number of people killed was far greater (16,000) due to the tragedy and the medical issues that followed in the weeks and years afterward.
Union Carbide has disputed the higher figures, however because to the enormous number of patients, medical workers in the city were unable to fully collect data. In terms of psychological and neurological problems, blindness, skin, vision, breathing, and birth abnormalities, the disaster's effects can still be felt today.
Toxic wastes have contaminated the soil and ground water surrounding the plant site. The Bhopal disaster is still a topic of discussion in social and political circles, and the cleanup of environmental contamination and rehabilitation of individuals affected remains a struggle for the people of Bhopal. The Centre is requesting a direction to Union Carbide and other companies for an extra 78.44 billion in compensation for the victims of the 1989 gas disaster, in addition to the previous settlement sum of USD 470 million in 1989.
Bhopal is in the middle portion of India, approximately north of the upper limit of the Vindhya mountain ranges, with an average elevation of 500 meters (1401 feet). It is higher than the north Indian plains and rises towards the Vindhya Range to the south, being located on the Malwa plateau. The city's terrain is uneven, with tiny hills inside its borders. The Idgah and Shyamala hills in the north, as well as the Katara hills in the south, are the most prominent hills in Bhopal.
Upper lake and lower lake are the two lakes in the area. The Upper Lake covers 36 km2 and has a catchment area of 361 km2, whereas the Lower Lake covers 1.29 km2 and has a catchment area of 9.6 km2. The Bhopal Municipal Corporation has passed a resolution encouraging local residents to help clean, conserve, and manage the lakes.
The city of Bhopal is separated into two parts: Old Bhopal (north), which is near the VIP and lake, and New Bhopal (south), which is primarily populated by malls. Bhopal postal division has a list of pin codes ranging from 462001 to 462050. (Bhopal Region).
The climate in Bhopal is humid subtropical, with chilly, dry winters, scorching summers, and a humid monsoon season. Summers begin in late March and last until mid-June, with an average temperature of around 30 °C (86 °F) and a peak in May when highs often approach 40 °C (104 °F). On 19 May 2016, the extreme high was 46.7 °C, and on 7 June 2019, it was 45.9 °C. The monsoon season runs from late June until late September.
Approximately 40 inches (1020 mm) of rain falls during these months, with frequent thunderstorms and flooding. The average temperature is around 25 degrees Celsius (77 degrees Fahrenheit), and the humidity is high. Temperatures begin to climb again in early November, when winter begins and lasts until early March.
Bhopal's winters are cold and not as pleasant as its summers, with average daily temperatures about 16 °C (61 °F). The winter season reaches its pinnacle in January, when temperatures can drop below freezing on certain evenings. The coldest temperature ever recorded was 0.3 degrees Celsius. The average annual rainfall is 1146 mm (46 inches).
The Bhopal Municipal Corporation (BMC) is the urban civic authority in charge of Bhopal's necessities. The Madhya Pradesh Municipal Corporation Act, 1956, as well as the Madhya Pradesh Municipalities Act, 1961, provide instructions for the municipal corporation. Kolar Municipal Corporation, which had previously been severed from it, joined with it in 2015.
In 2019, it was announced that the company would be separated once more, and a proposal was presented to the city administration and housing department, which the mayor-in-council criticized. It also advocated that the mayor be elected indirectly.
The municipal corporation covers 463 km2 (179 square miles) and has a population of 1795648 people. For administrative purposes, the city is divided into 14 zones and 85 wards, with each ward being represented by a councillor elected for a five-year term. The victorious party appoints a council of members, each of whom is in charge of a different department. The corporation act mandates the formation of both ward and mohalla committees.
The Pioneer reported on a meeting of one ward committee in the city in October 2016. Because Madhya Pradesh is one of the few states in India that uses the Mayor-in-Council (MIC) system, the Bhopal Municipal Corporation's elected members are similarly organized as MIC. BMC has a number of municipal departments, including Health and Environment, Education, and Social Justice.
Power; Engineering; Revenue and Project; Accounting; JnNURM; M.P.U.S.P and General Administration; Food and Culture; Planning and Rehabilitation; Public Relations and Library; Fire Brigade and Transport; Power; Engineering; Revenue and Project; Accounting; JnNURM; M.P.U.S.P and General Administration
Elections were scheduled for January 2020, however due to the pandemic, they were postponed. Ward reservation has been decided as of September 2020. Alok Sharma is the current mayor of the city. The state government modified the regulations in 2019, allowing the mayor to be elected indirectly by elected councillors, as had been the case since 1988.
The city's municipal commissioner is V.S.Choudhary Kolsani. Shashwant Singh Meena is the additional municipal commissioner. Tax money, allocated revenue, rental income, fees and user charges, revenue grants, and income from investment funds are all sources of revenue for the municipality. A budget of Rs 2495 crore has been authorized for the fiscal year 2020-21.
The Bhopal Development Authority was established in 1976 under the Bhopal Development Authority Act, 1974, as the highest authority for planning and coordination of development operations in Mandhya Pradesh, which includes Bhopal and its influence region. The Madhya Pradesh Madhya Kshetra Vidyut Vitaran Company Limited, the state's central discom, distributes electricity in Bhopal.
The Madhya Pradesh State Electricity Board (MPSEB), which is based in Bhopal, is in charge of regulating it. The Bhopal Municipal Corporation is in charge of firefighting. The Bhopal Municipal Corporation is in charge of planning, developing, and maintaining the city's water supply infrastructure.
Surface water (upper lake, kolar reservoir, narmada river) is the most natural supply of water, although a large section of the population relies on ground water (tubewells, handpumps), as well as privately owned and unaccounted for dugwells and borewells. According to a 2014 research, the city's piped water supply serves around 6% of the population; nonetheless, the city's water supply is inconsistent and of poor quality, which is a typical complaint.
The Municipal Solid Wastes (Management and Handling) Rules 2000 govern the municipal solid waste disposal system in urban areas. The Environment Protection Act of 1986 established these rules. Bhopal produces 900 tonnes of solid trash each year. Only 1.5 percent of this garbage is segregated as of 2018. While the municipality's website claims that BMC began door-to-door collection at each zone and ward level on August 15, 2013, the Free Press Journal stated in 2020 that the civic body had failed.
Bhopal has eight transfer stations where rubbish collected by zone is dumped and then transferred to the Adampur Chhawni landfill site without being separated. The trenching ground was moved to Adampur in 2018 after the National Green Tribunal (NGT) ordered the BMC to clean up a landfill at Bhanpur that environmentalists claim is 80 feet high and has poisoned ground water up to 500 meters below. In 2019, it was reported that Bhopal would be home to India's first e-waste clinic.
The BMC and the Central Pollution Control Board collaborated to build this clinic, which will allow for the separation, processing, and disposal of both residential and commercial trash. The clinic opened its doors for business in January 2020. It began as a three-month trial, and if the trial is successful, the clinics will be expanded to other locations.
As of 2017, Bhopal produces 310 MLD of sewage per day, of which only 50 MLD is handled in the city's seven sewage treatment plants, each with an 80 MLD capacity. The Upper and Lower Lakes, Motia Lake, Siddique Hasan Lake, and Munshi Hussain Khan Lake all receive the majority of the sewage. In Bhopal, there are over 800 big drains. Patra, Mandi, and Hataikheda, Jatkhedi, for example, combine about 80% sewage water with storm water drains.
The Directorate of Town and Country Planning, Madhya Pradesh, finally issued the state capital's masterplan 2031 in March 2020, after a 25-year wait. Between 2005 and 2020, Bhopal has no masterplan, as the previous masterplan from 1995 was only valid until 2005. In 2014, the Bhopal Municipal Corporation was named third in India out of 21 cities for outstanding governance and administrative procedures. It received a 3.7 out of 10 rating, which is higher than the national average of 3.3.
In Bhopal, the important celebrations are Diwali and Eid. Gifts and sweets are exchanged, and charitable donations are given. Diwali is a festival dedicated to the goddess of riches, Lakshmi.
Eid is unique to the city since all Hindus take time to visit their Muslim friends, greet them, and treat them to sweets, with the day's speciality being sweet sewaiya. Bhopali culture dictates that Hindus and Muslims exchange greetings and sweets at their respective holidays. Ganesh and Durga idols are placed in jhankis throughout the city during Ganesh and Durga pujas (Navratras).
People rush to pay their respects to their gods. On the day of Vijayadashami (or Dussehra), towards the end of the Navratras, gigantic effigies of Ravan are burned in various sections of the city. The Bhopal Ijtema is an annual gathering of Muslim global preachers held in Ghasipura, 11 kilometers from Bhopal.
The annual gathering near Bhopal draws between 500,000 and 1,000,000 Muslims from throughout the world. The Nawabs of Bhopal constructed various structures in Indo-Islamic and European styles, notably the Taj-ul-Masajid and Taj Mahal palace.
Bhopal is home to a plant of Bharat Heavy Electricals Limited, India's largest engineering and manufacturing company. It covers a huge region in the city's eastern outskirts and has a suburb named after it. The unit employs the majority of the residents of the BHEL Suburb. Govindpura Industrial Area is a large industrial zone in the city's northern outskirts. Mandideep is a Bhopal industrial area.
It is located on NH 12 to the south of the city. HEG Limited, Procter & Gamble, Lupin Limited, Eicher Tractors, Insulators and Electricals Limited, Tafe Motors And Tractors Limited, B. S. Engineering Works, and others are among the factories in Mandideep.
Bagroda AKVN, Tamot Plastic Park, and Acharpura Industrial Area are among the rapidly changing industrial zones surrounding Bhopal. Because the state government has created a favorable climate for the establishment of manufacturing units, investors have flocked to the industrial zones to purchase property at significantly subsidized prices.
Badiyakhedi Industrial Area (Sehore), Pilukhedi Industrial Area (Rajgarh), Budhni Industrial Area (Sehore), Jamuniya Khejda (Raisen), and Mohasa Babai Industrial Area are all in close proximity to Bhopal (Narmadapuram). With firms like Welspun Corp. Ltd, Vardhaman Industries, Trident Group, Lapp India, and Inox Air Products Pvt. Ltd. already running manufacturing plants across several industrial belts, the industrial zones have drawn significant investment.
Bhopal city is roughly 35 kilometers away from Bhimbetka Caves. They have evidence of prehistoric man's houses from the Paleolithic epoch. The caverns' rock drawings are examples of prehistoric Indian settlements.
There are over 600 caves, but only 12 are available to the public. The caves are surrounded by sal and teak trees, and there is a small walk that around the caves. Wakankar first discovered them in 1957. In 2003, UNESCO designated Bhimbetka Caves as a World Heritage Site.
Van Vihar National Park is a national park in the Indian state of Madhya Pradesh. It is located in Bhopal, Madhya Pradesh's capital city. It was designated as a national park in 1979 and encompasses around 4.45 km2. Despite its position as a national park, Van Vihar is being developed and administered as a modern zoological park in accordance with the Central Zoo Authority's requirements. The animals are kept in an environment that is similar to their natural habitat.
The majority of the animals are orphaned and brought in from all across the state, or they are traded from other zoos. No animal is intentionally taken from the forest. Van Vihar is unique in that it provides people with easy access to the park via a road that runs through it, as well as security for the animals from poachers through the construction of trenches and walls, as well as a chain-link fence and natural habitat.
Aside from lakes, Bhopal has other water reservoirs (dams) throughout the city. Bhadbhada Dam, Kerwa Dam, Kaliyasot Dam, Halali Dam, and Kolar Dam are the dams. Weekends are the most popular times for Bhopal residents to visit these locations. During and after the monsoon, the weather is lovely. Throughout the year, these locations are surrounded by lush vegetation.
How To Reach Bhopal
Bhopal is the capital of Madhya Pradesh and is located in central India. Bhopal is about 360 miles south of New Delhi and has a population of roughly 1.5 million people. The modern city of Bhopal was established on the original site of Raja Bhoj's 11th-century Bhopal. Bhopal, on the other hand, nearly vanished in the 13th century due to recurrent invasion and looting by the Sultanate of Delhi.
Dost Mohammed Khan, who also built a fort in Bhopal, resurrected the city in the early 1700s when he proclaimed it the capital of Islamnagar. Bhopal was made a princely state by the British in 1818.
Bhopal is now a lovely city, with two lakes dominating the landscape. There are beautiful palaces and mosques, as well as beautiful gardens and parks.
The city's modern buildings are beautiful, and the city's large avenues give it a modern feel. Bhopal can be reached in a variety of ways. Bhopal has excellent train, road, and aviation connections. If you live in India, however, the best method to get to Bhopal is via train, and if you are visiting from abroad, you may fly from either Delhi or Mumbai.
1. By Road
If traveling to Bhopal by road from Mumbai, Delhi, or Kolkata, the city's central location makes it convenient. As a result, the 775 km distance between Mumbai and Bhopal may be covered by driving on the NH 52 and the Mumbai-Agra National Highway.
Similarly, NH46 is the highway to take between Bhopal and Delhi, covering a distance of 770 kilometers. By car, Kolkata is 1385 kilometers from Bhopal, and the NH19 is the route to take.
2. By Air
Bhopal is currently connected to a number of cities via air, including Delhi, Mumbai, Raipur, Pune, and Hyderabad. It does not, however, have any connections to either South or East India.
There are just about 700 passengers on average. The airport is about 15 kilometers from the city center. Private cabs or pre-paid taxis can take you to the airport from the city bus station. The train station is 19 kilometers from the airport, and taxis can usually get there in 30 minutes.
3. By Train
Bhopal's railway station is located near Hamidia Road and is well connected to most of the country's major rail stations due to its geographic location. It's on the main road connecting Delhi and Chennai. Bhopal is home to more than 200 trains.
In addition to Duronto Express, Shatabdi Express, and more than 200 pairs of express trains, there are five pairs of Rajdhani Express and two pairs of Garibrath Express. Habibganj, one of Bhopal's stations, is well-known for its high level of cleanliness and is India's first ISO 9001-certified railway station.
4. Getting Around
Commuting is no longer an issue in Bhopal as it once was. In Bhopal nowadays, there are two great bus routes. The Bhopal City Link is a local bus service that travels throughout the city.
Another network that is now being used for local commutes is the BRTS Corridor. Thanks to these red-colored buses with low floors and simple boarding, bus travel in Bhopal is now safe, easy, and affordable. Bhopal also offers cab and car rental options for exploring the city. Ola cabs may be used to travel both within and outside of the city.
Weather In Bhopal And The Best Time To Visit
In Bhopal, two of the most stunning man-made lakes showcase the city's current status as a perfect blend of legacy, culture, and modernization. Bhopal has seen everything.
It has witnessed both the grandeur of Raja Bhoj's reign in the 11th century and the regal mood that reigned when the British established it as a princely state in the 19th century. It has also survived the awful times of the 13th century, when it was regularly robbed and ravaged.
Today, Bhopal would like to be known as a destination that draws tourists. It boasts magnificent mosques that showcase some of the best Mughal architecture. The visitor would be awestruck after witnessing the magnificent museums and havelis, while the gourmet will have fond memories of the nawabi cuisine that Bhopal is famous for.
Bhopal has a subtropical climate with high humidity. Summers are hot, the monsoon season is humid, and the winters are mild and dry. The greatest time to visit Bhopal is in the winter. Late October through early March are the coolest months. The whole season guide can be seen below.
1. The season of summer (April-June)
Summers in Bhopal are extremely hot and miserable, with temperatures ranging from 24°C to 47°C. The temperature begins to climb in early April and continues until June.
Visitors are urged not to venture outside due to the excessive temperature, especially during the hottest part of the day. Nothing, however, shuts down in Bhopal during the scorching summer months. As a result, precautions should be taken, such as staying hydrated and moving around in cool, cotton clothing.
2. Monsoon season (June to September)
Bhopal's monsoon season is spectacular. However, due to the severe rainfall, humidity levels are quite high around this time. It may be difficult to get around in Bhopal during the monsoon season because roadways are prone to flooding. Bhopal receives roughly 1146 mm (46″) of yearly rainfall.
3. The season of winter (December to February)
Though Bhopal's winter season runs from December to February, the city remains cool in the months of October and March as well. Winter arrives in December, and the weather turns frigid and foggy.
The average temperature in January is roughly 6°C, but some nights in January may be below freezing. The lowest temperature ever recorded in Bhopal was 0.3°C.
Tourist Attractions in Bhopal
In the state of Madhya Pradesh, Bhopal is a city of dramatic contrasts. Its lakes divide it into two sections. The ancient Bhopal, in the north, is home to magnificent mosques and serpentine passageways. Along with busy bazaars and havelis that harken back to the good old days, there are chowks and milling people. To the south, New Bhopal, a modern city with broad highways and sophisticated shopping malls, is located. In the wealthy Arera and Shamla Hills, there are also sumptuous hotels as well as premium restaurants.
Both the old and new Bhopal are dynamic, and they create lasting impressions. Bhopal, Madhya Pradesh's capital, is a jumble of medieval buildings and ancient monuments. There are fascinating museums and gorgeous shrines that tell of bygone eras. Bhopal is unquestionably one of Central India's most appealing cities. Our Bhopal travel guide lays out the greatest tourist attractions in this wonderful city.
1. The Upper and Lower Lakes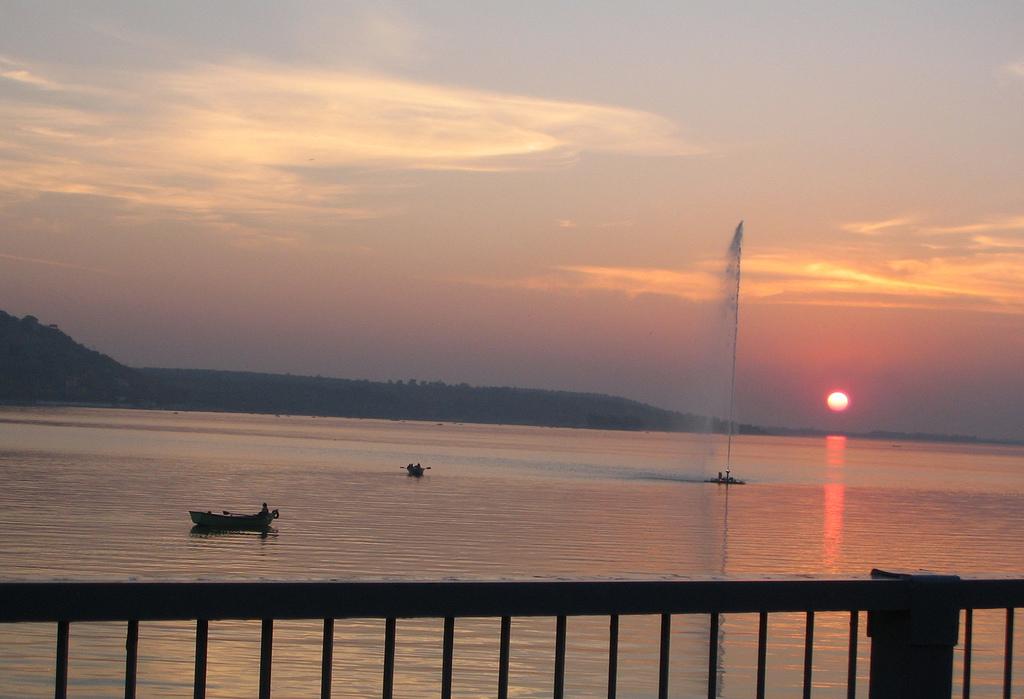 Bhojtal is the name given to the Upper Lake after the city's founder. It is one of Bhopal's most popular tourist destinations. It's also a great place to have a nice picnic with your family and friends. According to legend, Raja Bhoj constructed the lake after being advised by a saint to combine the water from several tributaries into a tank and bathe in it to cure his severe skin problem.
In honor of Raja Bhoj, Upper Lake, or Bada Talaab as it was originally known, has been renamed Bhojtal. The lake is also the oldest of all India's man-made lakes. The Lower Lake, also known as Chhota Talaab, is very close to the Upper Lake. The lakes are not only beautiful to look at, but their water also fulfills around 40% of the city's daily demands.
Furthermore, the lakes have both cultural and religious meanings. On different occasions, it is common to witness locals offering their prayers on these shores. Bhopal's lakes, which are surrounded by lush woods and scenic hills, provide a variety of recreational opportunities. Boating, kayaking, and canoeing are examples of these activities. The serene environment of Kamla Park, which is adjacent to the lakes, is popular with locals looking for a fun outing.
2. The Famous Moti Masjid
Moti Masjid is also known as the Pearl Mosque because of its gleaming white marble floors. The mosque, one of Bhopal's most noteworthy and popular tourist attractions, was completed in 1860 during the reign of Sikander Jehan Begum, a really free woman in Bhopal's history. The well-known Begum worked tirelessly for the advancement of Bhopal, constructing numerous bridges, roads, and monuments.
The mosque presently stands as a testament to the unwavering efforts of the city's Begum rulers during that magnificent period in Bhopal's history.
Moti Masjid is one of the most prominent pilgrimage sites for Muslims and others who travel long distances to offer prayers. With its red minarets and gold spikes, Moti Masjid is a stunning structure. It is easily accessible due to its location in the historic city center. A gourmet must also sample some of the delectable dishes available in Bhopal's marketplaces, which line the streets surrounding the sacred temple.
3. Van Vihar National Park
Van Vihar National Park, which was founded 40 years ago, is one of Central India's most popular national parks. The park is located near to the Upper Lake and is considered one of Bhopal's most famous tourist attractions. Throughout the year, it attracts nature photographers, nature lovers, and animal enthusiasts.
To the untrained eye, the park appears to be a cross between a wildlife sanctuary and a zoo, including herbivores such as sambars, chitals, and blackbucks, as well as carnivores like as tigers, leopards, panthers, and lions, as well as gharials and bears. These are all housed in an environment that is just appropriate for them, with walls and ditches separating them.
Birds are attracted to the park's wetlands, which attract an abundance of birds. Teals and herons, pintails and spoonbills, as well as pied kingfishers, are among these birds. In the winter, migratory birds from Europe, Siberia, and Japan may be seen in the park. All nature lovers should pay a visit to the park.
4. World Famed National Museum of Mankind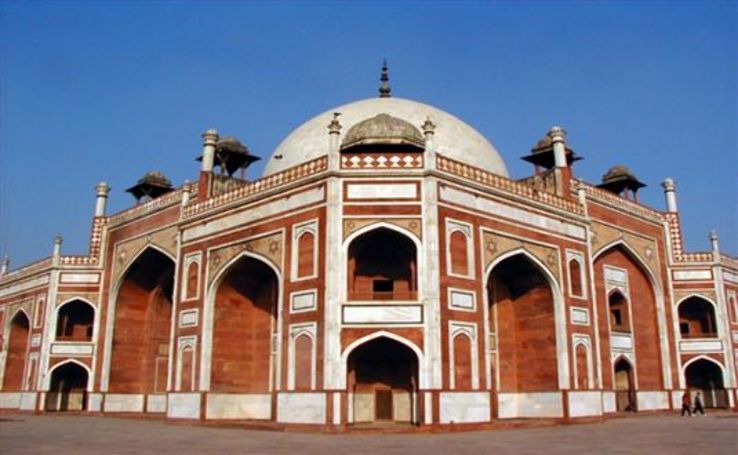 The National Museum of Mankind, which opened in 1977 and spans 200 acres, is located near the Upper Lake. This acclaimed international museum is unusual in India because it has a fine collection of rock shelters dating back to the Palaeolithic period, around 2.6 million years ago.
This museum allows visitors to see analyze the evolution of people from prehistoric times to the present day. An exhibition of life-size dwellings of various ethnic tribes, as well as the building materials utilized and a range of other things relevant to those times, may be found here.
Visitors will be able to see a representation of a Rajasthani desert hamlet, an Indian coast village, and a Himalayan village. The museum is just incredible. It's both engaging and fascinating, as well as educational. It is essential that all visitors schedule time to view it.
5. The Priceless Bhimbetka Caves
These 30,000-year-old prehistoric caves are only 45 kilometers from Bhopal. The caves include a treasure trove of early man's attempts at art. The caverns, which were found by chance in 1957-58 by Dr. Wakankar, contain rock drawings from the Palaeolithic to Medieval periods. The fact that these rock drawings are in such good shape is astounding.
Archaeologists and historians are conducting thorough research on the social activities and lifestyle of the early humans in this area due to the excellent condition of these paintings.
Hunting and communal dances, as well as partying, drinking, and staging animal fights, are among the subjects of the priceless paintings. The use of brilliant colors such as reds and greens, yellows and whites in the creation of these paintings is what makes them so appealing.
Furthermore, the paints used were made from vegetable colors and leaves, manganese, and red sandstone. The inventiveness and intelligence of these basic Stone Age folks who could achieve such great levels of beauty is admirable.