Because of the numerous gardens that dot the city, Chandigarh is also known as "City Beautiful" among the locals. In contrast to other Indian towns' shambolic construction projects, Chandigarh has drawn praise for its innovative urban planning.
The numbered sectors, beautiful green belts, grid-like structures, and large avenues that run the length of the city demonstrate state-of-the-art architectural prowess. Chandigarh's status as the capital of both Haryana and Punjab gives it a distinct advantage as an administrative and political center. Visitors to Chandigarh will be astounded by the city's great cultural diversity, not to mention its majestic structures and aromatic gardens.
Chandigarh was one of the first planned cities in post-independence India, and its architecture and urban planning are worldwide renowned. Le Corbusier, a Swiss-French architect, devised the city's master plan, which evolved from earlier designs by Polish architect Maciej Nowicki and American planner Albert Mayer.
The Chandigarh Capital Project Team, led by Le Corbusier, Jane Drew, and Maxwell Fry, developed the majority of the city's government buildings and residences. Chandigarh was named one of the few master-planned cities in the world to succeed in integrating monumental architecture, cultural flourishing, and modernization in a BBC report released in 2015.
At the 40th session of the World Heritage Conference in Istanbul in July 2016, UNESCO designated Chandigarh's Capitol Complex as a World Heritage Site. "The Architectural Work of Le Corbusier is an outstanding contribution to the Modern Movement," according to the UNESCO inscription.
The Punjab and Haryana High Court, Punjab and Haryana Secretariat, and Punjab and Haryana Assembly, as well as the Open Hand, Martyrs Memorial, Geometric Hill, Tower of Shadow, and the Rock Garden, are all part of the Capitol Complex. The city boasts one of the country's highest per capita earnings.
The Human Development Index for the union territory is one of the highest in the world. According to a poll conducted by LG Electronics in 2015, it was voted the happiest city in India on the happiness index. With a combined population of nearly 1,611,770, the metropolitan areas of Chandigarh, Mohali, and Panchkula form a Tricity.
Some Indus valley civilisation settlements were located in the area that is now Chandigarh. It was also the site of a brief principality in the late 18th century, including a tiny fort at Mani Majra. The former British province of Punjab was separated into two parts during India's partition in 1947, with the Sikh and Hindu East Punjab in India and the largely Muslim West Punjab in Pakistan. After the partition, Lahore, the capital of undivided Punjab, became part of Pakistan.
Instead of relocating the capital to an existing and well-established city, India's first Prime Minister, Jawaharlal Nehru, envisioned a completely new and modern city being developed to serve as Punjab's capital.
Albert Mayer, an American planner and architect, was commissioned in 1949 to develop a new metropolis to be known as "Chandigarh." Chandigarh was created by the government from roughly fifty Puadhi-speaking villages in the then-Indian province of East Punjab. Until Chandigarh was finished, Shimla served as the state's temporary capital.
Albert Mayer designed a city based on superblocks and green areas, with a focus on cellular neighborhoods and traffic segregation. His site plan takes advantage of the land's natural features, such as the moderate slope, which allowed for proper drainage.
After his architect-partner Matthew Nowicki perished in an aircraft disaster in 1950, Mayer ceased work. Government officials enlisted Le Corbusier to successor Mayer and Nowicki, who incorporated many of Mayer's original ideas without crediting him.
Many government buildings, notably the High Court, the Palace of Assembly, and the Secretariat Building, were designed by Le Corbusier. Le Corbusier also planned the city's overall layout, which was divided into sectors. The largest of Le Corbusier's many Open Hand sculptures, towering 26 meters tall, may be found in Chandigarh.
The Open Hand (La Main Ouverte) is a recurring theme in Le Corbusier's architecture, a symbol of "peace and reconciliation, open to offer and open to receive," according to him. It depicts the "Second Machine Age," as Le Corbusier put it. Two of the six monuments planned for the Capitol Complex, which includes the High Court, Assembly, and Secretariat, are still missing. Geometric Hill and Martyrs Memorial are two of them; designs were made and construction began in 1956, but they were never completed.
Although Chandigarh was formally inaugurated by India's first president, Rajendra Prasad, on 7 October 1953, the capital city was officially transferred from Shimla to Chandigarh on September 21, 1953. The newly formed state of Haryana was carved out of the eastern and southern portions of East Punjab on November 1, 1966, to create a new state for the majority Haryanvi-speaking people in that portion, while the western portion of East Punjab was renamed Punjab and retained a predominantly Punjabi-speaking majority.
Both states moved to absorb Chandigarh into their respective domains because it was located on their borders. The city of Chandigarh, on the other hand, was designated as a union territory to serve as the capital of both states.
Chandigarh is a city in northwest India at the foothills of the Himalayan Sivalik range. It has a total size of about 114 km2. It shares a border with Punjab and Haryana. Chandigarh's exact geographic coordinates are 30.74°N 76.79°E. It is 321 meters above sea level on average (1053 ft).
The city, which is located in the northern plains, encompasses a large expanse of flat, agricultural territory. The northeastern reaches into Bhabar, while the rest of its terrain is under the Terai. Mohali, New Chandigarh, Patiala, Zirakpur, and Rupnagar are in Punjab, whereas Panchkula and Ambala are in Haryana. Ambala is 44 kilometers (28 miles) northeast of Chandigarh, Amritsar is 229 kilometers (143 miles) southeast of Chandigarh, and Delhi is 250 kilometers (156 miles) north of Chandigarh.
Chandigarh has a humid subtropical climate with a yearly rhythm that includes extremely hot summers, moderate winters, unpredictable rainfall, and wide temperature variations (1 to 45 °C or 30.2 to 113.0 °F). Rainfall averages 1,110.7 millimetres (43.73 inches) per year. The Western Disturbance, which originates over the Mediterranean Sea, also brings periodic winter rains to the city.
Western disturbances often bring rain from mid-December to the end of April, which can be heavier at times, with high gusts and hail if the weather turns colder (around the months of March–April), which is usually disastrous to crops. Cold winds typically blow from the Himalayas to the north, which receive snowfall during the winter.
Banyan and eucalyptus plantations cover the majority of Chandigarh. The wooded habitat supports Ashoka, cassia, mulberry, and other trees. The city is surrounded by forests, which support a diverse range of animal and plant species. The protected woodlands are home to deer, sambars, barking deer, parrots, woodpeckers, and peacocks. Sukhna Lake is home to a variety of ducks and geese, and in the winter, it attracts migrating birds from Siberia and Japan.
A significant number of parrots call the Parrot Bird Sanctuary Chandigarh home. In 1998, Sukhna Wildlife Sanctuary was designated as a wildlife sanctuary. Sukhna Lake, a 3 km2 rain-fed artificial lake in Sector 1, was built in 1958 by damming the Sukhna Choe, a seasonal stream that flows down from the Shivalik Hills.
Chandigarh has a park belt that runs from sector to sector. Green belts and other unique tourist attractions are well-known. The Garden of Silence is located on Sukhna Lake. The Rock Garden, near Sukhna Lake, is home to a number of sculptures created from a range of abandoned waste materials.
The Zakir Hussain Rose Garden (also Asia's largest rose garden) comprises about 825 different species of roses, as well as over 32,500 different medicinal plants and trees. Garden of Fragrance in Sector 36, Garden of Palms in Sector 42, Butterfly Park in Sector 26, Valley of Animals in Sector 49, Japanese Garden in Sector 31, Terraced Garden in Sector 33, Shanti Kunj Garden, Botanical Garden, and Bougainvillea Garden are some of the other gardens. In Sector 10, Chandigarh, there is also a government museum and art gallery.
Chandigarh's only official language is English. The majority of the population speaks Hindi (73.6%), while 22.03 percent speak Punjabi. Textbooks are used in government schools in English, Hindi, and Punjabi. Punjabi speakers have decreased in number from 36.2 percent in 1981 to 22.03 percent in 2011, while Hindi speakers have climbed from 51.5 percent to 73.6 percent.
Chandigarh's primary religion is Hinduism, which is practiced by 80.78 percent of the population. Sikhism is the city's second most prevalent religion, with 13.11 percent of residents adhering to it. 4.87 percent of people believe in Islam. Christians account for 0.83 percent of the population, Jains 0.19 percent, Buddhists 0.11 percent, those who did not identify their religion 0.10 percent, and others 0.02 percent.
Many institutions in the city cater to minorities. The Roman Catholic Diocese of Simla and Chandigarh, for example, serves Catholics and even has a co-cathedral in the city, Christ the King Co-Cathedral, despite the fact that it was never a separate bishopric. This organization oversees the majority of Chandigarh's convent schools.
Chandigarh is home to a number of religious sites, including Chandimandir, the temple named after it. One of the Hindu worship locations is the ISKCON temple in Sector 36. It is close to the Nada Sahib Gurudwara, a well-known Sikh shrine. Apart from that, Manimajra and Burail have a few of historical mosques.
Chandigarh has been named one of India's "Wealthiest Towns." As of June 2012, the Reserve Bank of India listed Chandigarh as the third-largest deposit and credit center in the country. Chandigarh is one of India's wealthiest cities, with an average monthly household income of US$2,600. At current pricing, Chandigarh's gross state domestic product for 2014–15 is anticipated to be US$4.3 billion. According to a 2014 poll, Chandigarh is placed 4th among the top 50 global "growing outsourcing and IT services locations," ahead of cities such as Beijing.
"Let this be a new town, emblematic of India's freedom, unbound by the traditions of the past, a reflection of the nation's faith in the future," Nehru remarked of Chandigarh when he first visited the site of the new city in 1952. Chandigarh was a vision for Nehru of how a new planned city could be a canvas for the nation's regeneration after centuries of oppression under British colonial control and the diluting of Indian character in the nation's towns.
The development of Chandigarh, guided by Le Corbusier's architectural optics, was part of a state-led effort to break free from imperialism's city-making traditions and begin the process of healing from the injustices that had occurred.
Chandigarh provides an early ideological emblem for the birth of India's future to the degree that it epitomizes the destructive impact of the British in the push of its formation as a solution to the otherwise violent partitioning of territory between India and Pakistan. The actual location was chosen after a thorough investigation.
Many existing towns in Punjab were considered as potential sites for the new capital but were ruled out due to poor performance in terms of military defensibility and capacity to accommodate potential refugee influxes. Due to its relative strength in these factors, as well as its proximity to the national capital, New Delhi, its central location within the state of Punjab, its abundance of fertile land, and its beautiful natural landscape, the construction of a new town in Chandigarh was determined to be the best option.
Chandigarh was well positioned to serve as a city-building project in national identity as a result of this conflation of assets. From the standpoint of federal policy, the construction of the new town became an instrument for modernisation in India, as well as an intended driver of economic activity, legal reform, and regional growth, as well as a key agent in the decolonisation initiative.
As Britain's hold on their empire weakened, they accelerated their withdrawal between the start of WWII and 1947, leaving their former colony in chaos and disarray, and policymakers for the new Indian government were forced to deal with issues like rapid rural depopulation, urban congestion, and poverty.
This policy tool was used in the creation of new capital cities in Bhubaneswar and Gandhinagar, as well as in the 112 planned cities created across India between independence and 1971, with the goal of absorbing migration from areas that had been abandoned by the British and providing hubs for growing industries such as steel and energy.
These examples come from a long line of utopian urban forms that arose in post-independence India as a panacea for both underdevelopment and post-independence difficulties such as separatist religious conflict and the resulting diplomatic conflicts. Chandigarh is the first city to get governmental funding for a master-planned modernization project. These "urban utopias" aim to enact nation-building policies through a regionally federalized rule of law and a diffuse postcolonial urbanism that incorporates justice into its design.
The goal is to gradually mimic the economic success and progressivism of cities like Chandigarh as a lightning rod for social reform on a national scale. For Nehru and Le Corbusier, Chandigarh embodied the egalitarian potential of modernism, where the machine age would complete the nation's liberation through the productive capacity of industrial technology and the relative ease of constructing civic facilities such as dams, hospitals, and schools; the polar opposite of colonialism's conservative and traditional legacy.
Despite its origins as a state capital, Chandigarh has become known for its industries and higher education. The specialisation of these new towns in certain services is an important feature of the modernisation process as a decolonising venture, since it contributes to the completion of a national portfolio in which each town symbolizes a utopian model for contemporary India.
How To Reach Chandigarh
Chandigarh is a city that is a perfect mix of concrete splendor, breathtaking mountains, and enthralling gardens. Chandigarh has gained the moniker "City Beautiful" as a result of the wide range of concrete marvels created by the Frenchman Le Corbusier throughout the city. The Rock Garden is a popular tourist attraction in Chandigarh.
The sculptures constructed from waste material represent Nek Chand's dedication to the garden's development. Taking an air carrier to Chandigarh is the quickest way to get there. However, those entering the city can take a more scenic route by using the city's streets and railway facilities. Let's look at how the various forms of transportation fair when a tourist needs to get to Chandigarh from somewhere else in the world.
1. By Air
Chandigarh International Airport, the town's closest airport, is roughly 12 kilometers away. GoAir, IndiGo, Jet Airways, and AirAsia India are just a few of the domestic and globally renowned airlines that fly this route. Mumbai, Chennai, Delhi, Srinagar, Bangalore, and Ahmedabad are among the cities with excellent air access to Chandigarh. Apart from major Indian cities, worldwide centers such as New York, London, Melbourne, and San Francisco have regular flights in and out. Tourists can take a local cab from the airport to their selected destination.
2. By Rail
Chandigarh Junction Railway Station, the city's nearest railway station, located around 8 kilometers from the city's center. Kalka Mail, Chandigarh-Lucknow Express, Dehradun-Chandigarh Madras Express, and Kerala Sampark Kranti are among the Indian express trains that run this route.
The comprehensive list of trains traveling into Chandigarh connects India's major centers, including Kerala, Mumbai, Chennai, Dehradun, Lucknow, and Howrah. Delhi, Chandigarh's closest neighbor, also offers express trains like the Jan Shatabdi that come into town on a regular basis. Tourists can get to their destination using autorickshaws, taxis, and buses from Chandigarh Railway Station.
3. By Road
Chandigarh's well-designed highways provide great access to India's other major cities. The Chandigarh Transport Undertaking (CTU), one of the most important bus transportation networks in Chandigarh, provides bus services to states such as Uttaranchal, Delhi, Rajasthan, Uttar Pradesh, Jammu And Kashmir, Himachal Pradesh, and Haryana.
The main bus terminals in Chandigarh's sectors 43 and 17 are ideal for tourists entering the city via the highways. Pristine transporters, such as Guardian Travels and Maharaja Travels, make regular trips into Chandigarh from neighboring hubs like Delhi and Haryana. Traveling to Chandigarh will be enjoyable for tourists who enjoy scenic road trips.
4. Finding Your Way
Chandigarh has some of the best internal roads in India, as well as well-planned infrastructure. Throughout the day, Chandigarh Transport Undertaking's intercity buses travel through the city's hotspots. However, cycling around Chandigarh's streets is the finest way to see the city. Local governments provide fantastic bike rides across the city's scenic environs.
The offered Ho-Ho double-decker bus trips around town provide a unique approach to cover the various tourist spots for travelers who prefer to travel in comfort. Passengers can select to get off at a certain tourist attraction and then return to the bus when they are finished.
Weather In Chandigarh And The Best Time To Visit
Because of its outstanding situation as the capital of two different states, Haryana and Punjab, Chandigarh is a major North Indian hub. Tourists can choose between relaxing at Sukhna Lake or participating in various cultural events while in town. Chandigarh's 47 sectors have great interconnection, allowing travelers to easily get to the city's tourism attractions.
Summer, monsoon, and winter are the three most important seasons in Chandigarh. The greatest time to visit this city is during the winter months. The winter climate in Chandigarh is nice and cold, making it ideal for tourism. Let's have a look at how different seasons entice visitors.
1. The season of summer (March to May)
The summer season in Chandigarh begins in March and lasts until May, with the city's weather remaining dry and humid. The town also gets a lot of rain every now and then, but the weather stays hot and humid. The temperature is always between 35°C and 45°C, with the hottest month being May.
Tourists that fly to Chandigarh to escape the heat may be in luck, as the residents celebrate Baisakhi in April. When you catch a glimpse of the harvest season beginning and the formation of the Khalsa Panth being remembered, it's a once-in-a-lifetime experience.
2. Monsoon season (June to September)
When the southwest monsoon winds arrive in Chandigarh in June, the monsoon season begins. Until September, the rainy season will continue to bring heavy precipitation to the city. Despite the fact that Chandigarh receives 700 to 1,200 mm of rain on a regular basis, the weather stays humid and scorching hot.
Constant rain transforms the city into a lush green meadow, attracting nature lovers to Chandigarh's beautiful charm. During the monsoon season, temperatures typically range between 25°C and 30°C. Tourists visiting Chandigarh at this time of year can witness the Teej festival, which is celebrated by Punjabi ladies at the Rock Garden.
3. The season of winter (October to February)
Chandigarh's winter season begins in October and lasts until the end of February. Tourists that visit during this season will experience a frigid and chilly climate, with temperatures ranging from 3°C to 23°C. The weather remains good during the day, allowing visitors to participate in cultural events such as the Chandigarh Carnival, which is held at Leisure Valley.
However, Chandigarh's winter nights are bitterly cold, with temperatures ranging from 0°C to 4°C. Tourists that visit the city in February will be able to see the Rose Festival. This yearly celebration, also known as the Festival of Gardens, features a variety of cultural events.
Tourist Attractions in Chandigarh
Chandigarh is known throughout India for being the most well-planned city. The community is fortunate to have wide streets and friendly residents. Chandigarh provides visitors with a wonderful tour of its magnificent architectural wonders and beautiful green surroundings.
When visiting the city, guests can visit one of the lovely botanical gardens, some of the old art galleries, or some of the spectacular architectural wonders that have been erected across the city. Chandigarh also serves as a hub for Sikh pilgrims who desire to visit one of the city's numerous hallowed gurudwaras. Continue reading to learn about the amazing tourist attractions in Chandigarh.
1. Aesthetic Rock Garden (Aesthetic Rock Garden)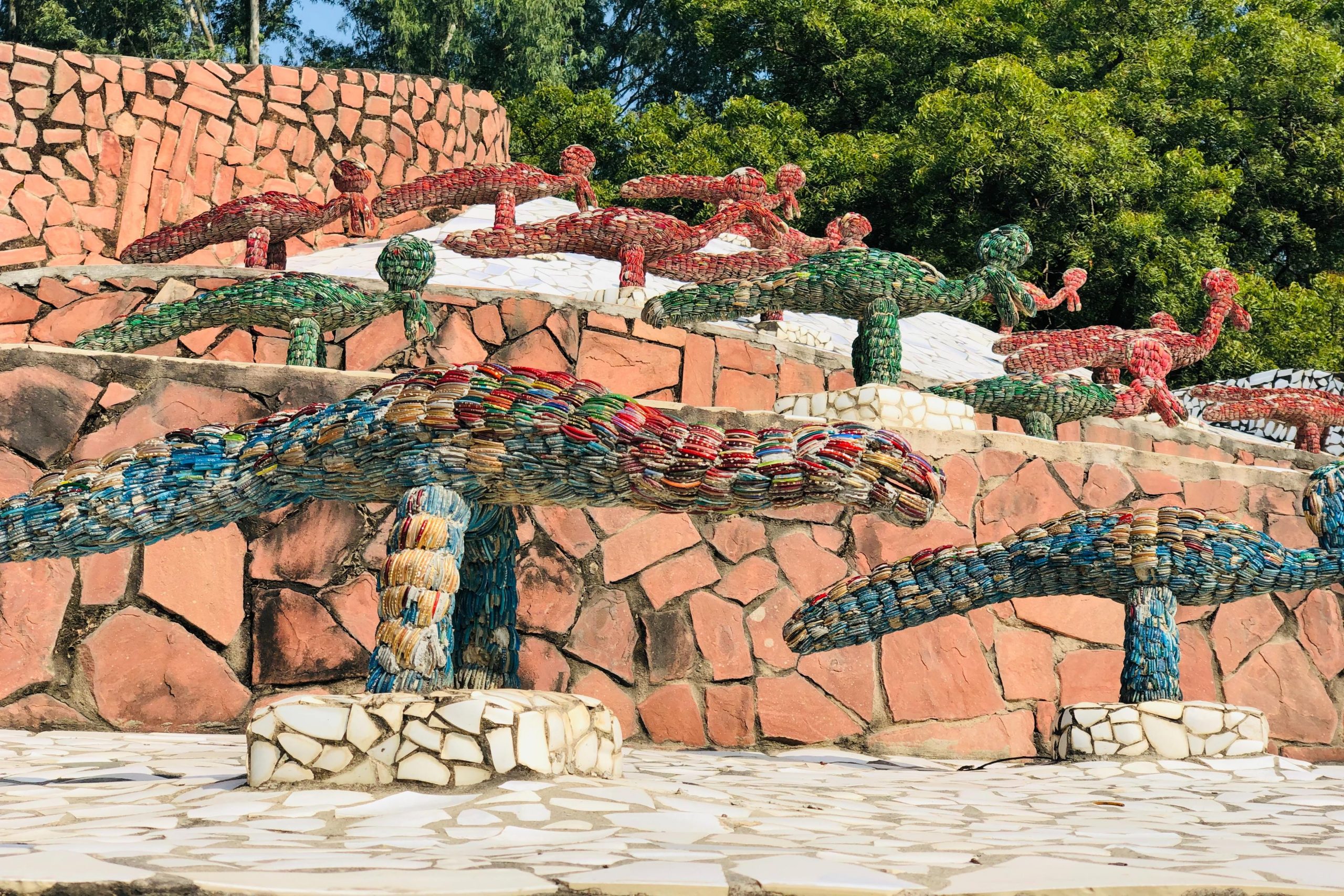 The Rock Garden in Chandigarh is an actual garden with a fascinating collection of antiques that is known all over the world. Several sculptures have been sculpted out of recyclable municipal and industrial debris and are scattered throughout the garden. A theatrical store, an outdoor exhibition center, and a small maze are all bundled into one huge world of stunning artwork and sceneries at the Rock Garden.
Tourists are met by a magnificent arrangement of stones, fluorescent tubes, abandoned glass bangles, construction waste, broken chinaware, and boulders as soon as they reach the park. All of these scraps combine to create a world of soldiers, palaces, women, country life, and ancient temples.
2. Sukhna Lake
Sukhna Lake was created in 1958 when a dam was built across the Sukhna Choe rivulet. This three-square-kilometer lake flows flawlessly along the Shivalik Hills' base. Several residents love to jog or walk along the beautiful promenade that stretches the length of the serene lake waters. On its large rowing circuit, Sukhna Lake also hosts the Asian Rowing Championships.
Tourists would discover calm on a relaxing boat trip through the lake's waves. The organizers charge between 50 and 100 INR depending on whether you choose a solo or pair boat cruise. Sukhna Lake is a photographer's dream thanks to the presence of cranes and Siberian ducks.
3. Refreshing Rose Garden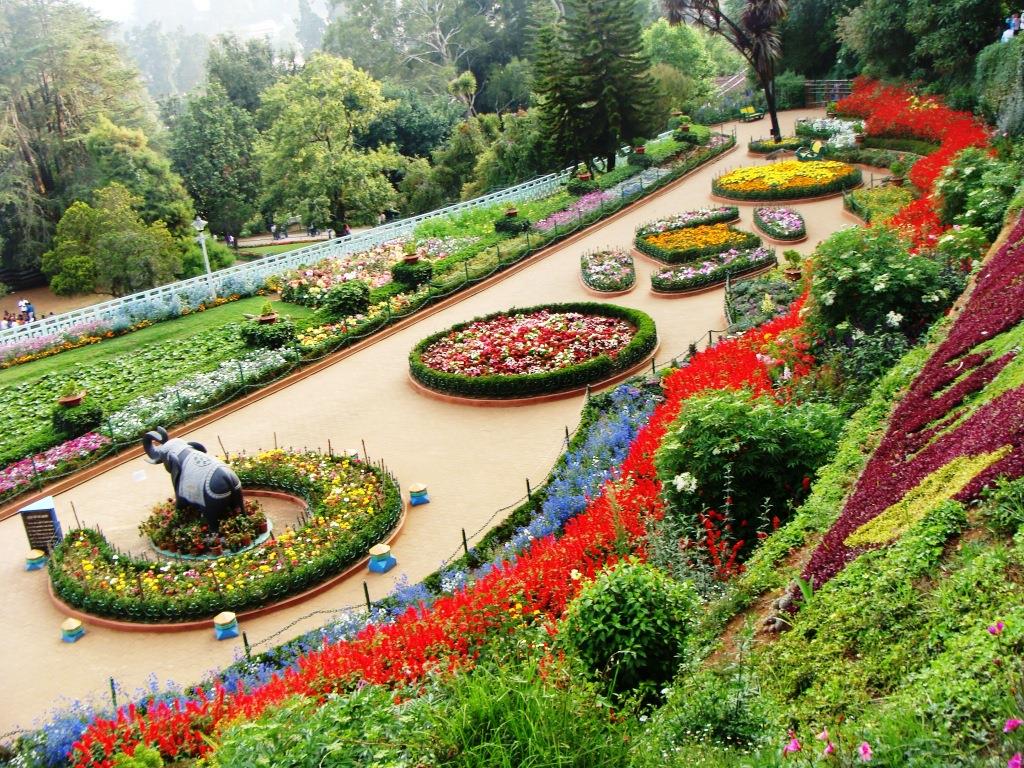 The Rose Garden is a lovely botanical park in Chandigarh that is home to over 32,000 medicinal shrubs and trees. Because of its wonderful repertoire of over 800 flower varieties, the garden has garnered appeal among both locals and tourists. Rose Garden is Asia's largest botanical park, having been built in 1967.
The park is a 30-acre environment that is ideal for those who want to go for a nice morning or evening walk. When the flowers in the garden are in full bloom, they dazzle visitors with their aroma and charm. The magnificent mountains in the background, as well as the stunning water fountain, add to Rose Garden's attractiveness.
4. Wetlands of Nangal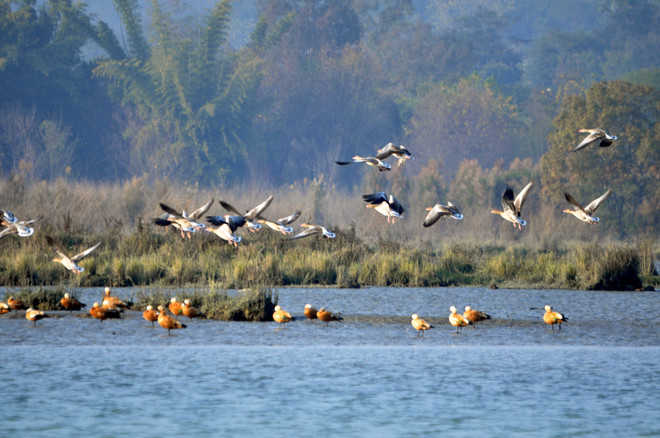 Nangal Wetlands is a tranquil tract of flooded ground in Nangal, a nearby small town. This marshy terrain stretches for 6 kilometers along the Sutlej River's banks. The Nangal Lake, constructed by the Nangal Dam, is a beautiful man-made lake in this area. During the winter, over 40,000 exquisite bird species come to the Nangal Wetlands, making it a bird-dream.
watcher's The giant Indian parakeet, wood shrike, red jungle fowl, crested bunting, Indian cuckoo, and yellow-eyed babbler are just a few of the spectacular species that live in or travel to these welcome marshy plains. The beautiful Sarus crane, however, is the crowd-puller among these bird species.
5. Mohali Cricket Stadium
The Punjab Cricket Association IS Bindra Stadium is the official name of the Mohali Cricket Stadium. The Kings XI Punjab cricket team plays their home games at this massive venue, which can hold up to 27,000 spectators. The stadium was built in three years under the influence of cutting-edge architectural prowess and first hosted domestic and international cricket matches in 1993.
The short collection of floodlight pillars that surround the ground is a distinctive highlight of the Mohali Cricket Stadium. This stadium has hosted noteworthy cricket matches, including India and Pakistan's nail-biting semifinal match in the 2011 Cricket World Cup.
6. Garden of Silence
Garden of Silence, located at the farthest end of Sukhna Lake, is a park designed primarily to aid in the practice of meditation. The seated statue of Lord Buddha in the park's center serves as a perfect cynosure for all visitors' gazes. The surrounding area is awash in lush foliage and exudes a refreshing sense of peacefulness.
During the evenings, the Garden of Silence is frequently lit up with bright lights, making it a sight to behold for anybody taking an evening stroll through the park. With the magnificent Shivalik Ranges as a background, photographers will be spoiled for choice when it comes to capturing exciting eyeshots to take home.
7. Gurdwara Shri Guru Teg Bahadur Sahib
Gurdwara Shri Guru Teg Bahadur Sahib is one of Chandigarh's most sacred shrines, serving as the administrative center for the Sikh community's blessed gurudwaras. This gurudwara, which is located in Chandigarh's Sector 34D, broadcasts its daily sessions on one of the city's local television networks.
Influential preachers such as babas, sants, raagis, and paathis go to Gurdwara Shri Guru Teg Bahadur Sahib. The gurudwara also provides sarai amenities, which include six private restrooms and an adjoining washroom for worshippers who visit the shrine. This shrine, which is within walking distance of the Chandigarh Bus Stand, can also accommodate almost 300 pilgrims inside its massive prayer hall.
8. Museum of Life Evolution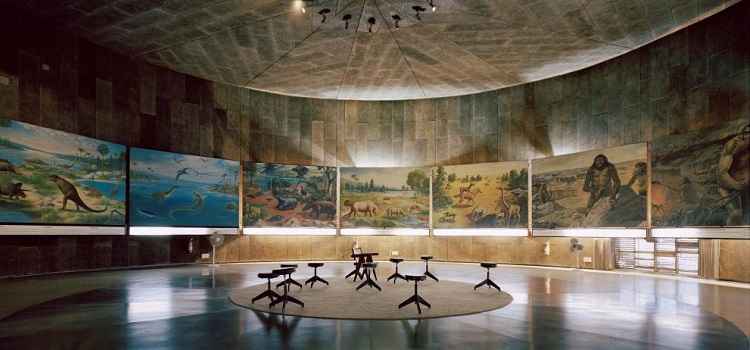 The Museum of History of Life, which opened in 1973, is an amazing art gallery that offers insights on the evolution of human life forms. Some of the paintings depict the evolution of living creatures from unicellular organisms to today's complex biological people. There are various more art galleries at the museum that focus on Astronomy, Pre-historic events, Geology, and Archaeology.
The Museum of Evolution of Life displays interesting facts about extinct human divisions and the diverse flora and wildlife that formerly inhabited the planet. Tourists who are interested in historical events would be enticed by the promise of bringing home intriguing publications on the subject.
9. Pinjore Gardens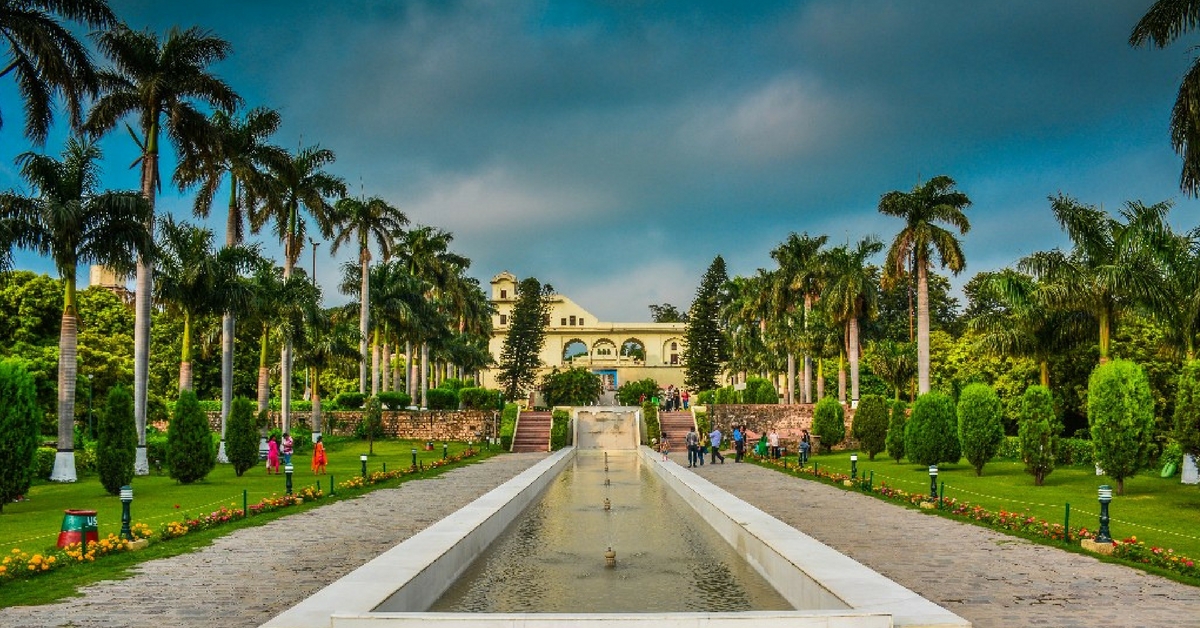 Pinjore Gardens, located in the lovely city of Pinjore, were built by Mughal kings who lived here in the 17th century. The garden is set on a spectacular 100-acre environment and serves as a welcome respite from the stresses of city life. Pinjore Gardens is known across the world for its revitalizing water fountains, intriguing water features, and cutting-edge green pastures.
Tourists who visit Chandigarh throughout the summer will be treated to the spectacular Baisakhi Mango Festival activities. The serene Japanese garden, a fascinating tiny zoo, many picnic areas, and an excellent nursery for children are just a few of the attractions of this refreshing tourist destination.
10. Majestic Capitol Complex
The Capital Structure is a magnificent government complex in Chandigarh's Sector 1 neighborhood. This parliamentary edifice, designed by renowned architect Charles-Édouard Jeanneret, is a Unesco World Heritage Site. The 100-acre Capitol Complex is an excellent example of Chandigarh's architectural skill.
The High Court, Secretariat, Tower of Shadows, Geometric Hill, Palace of Assembly, and Open Hand Monument are just a few of the superbly crafted monuments inside this complex. Because sunlight cannot enter the Capitol Complex from this direction, the majority of the towers have their northern ends exposed.