Chennai, Tamil Nadu's capital, serves as a gateway to a variety of fascinating destinations. This city is a wonderful mix of cultural opulence. This city is worth visiting since it has glistening beaches, cafes, religious sites such as temples and cathedrals, historical attractions, and much more.
Travelers arrive in Chennai from all over the world, but they only utilize it as a stopover on their way to Pondicherry, Madurai, Kanchipuram, Kochi, Varkala, and other destinations. Because of the city's frantic pace, its unique attractions are sometimes overlooked. However, Chennai is much more.
It is a significant historical city with outstanding tourist attractions. Chennai is India's sixth-most populous city and the country's fourth-most populous urban agglomeration, according to the 2011 census. The Greater Chennai Corporation is the civic body in charge of the city; it is India's oldest city corporation, founded in 1688, and the world's second-oldest after London.
The city of Chennai is contiguous with the Chennai district, which, along with its surrounding suburbs, makes up the Chennai Metropolitan Region, the world's 36th-biggest urban area by population and one of India's largest metropolitan economies.
Chennai, the historic and de facto gateway to South India are one of India's most popular tourist destinations. For the year 2015, it was ranked 43rd most visited city in the world, and for the year 2019, it was ranked 36th most visited city in the world. Chennai was named the safest city in India in the Quality of Living Survey.
Chennai gets 45 percent of all Indian health visitors, as well as 30 to 40% of domestic health tourists. As a result, it is known as "India's health capital." Chennai has India's fifth-largest urban economy and the third-largest expatriate population, with 35,000 expatriates in 2009, 82,790 in 2011, and over 100,000 expected by 2016.
Chennai is situated on a flat coastal plain known as the Eastern Coastal Plains on India's southeastern coast, in the northeastern region of Tamil Nadu. It has an average elevation of 6.7 meters (22 feet) and a maximum elevation of 60 meters (200 ft).
By road, Chennai is 2,184 kilometers from Delhi, 1,337 kilometers from Mumbai, and 1,707 kilometers from Kolkata. The Cooum River (or Koovam) flows through the city's center, while the Adyar River flows to the south. The Kortalaiyar, a third river, flows through the city's northern outskirts before draining into the Bay of Bengal at Ennore.
The effluents discharged by the region's industry have extensively polluted the river's estuary. The Adyar and Cooum rivers are extensively polluted by effluents and trash from home and commercial sources, with the Coumm being so dirty that it is considered an eyesore in the city.
Several types of birds and animals use a protected estuary on the Adyar as a natural habitat. The Buckingham Canal, which runs along the coast and connects the two rivers, is 4 kilometers inland. An east-west creek, the Otteri Nullah, passes across north Chennai and meets the Buckingham Canal at Basin Bridge. On the city's western outskirts, there are several lakes of various sizes. Excess iron concentration in groundwater is a problem in several parts of the city.
Every winter, the endangered olive ridley sea turtles lay their eggs along the southern stretch of Chennai's shore, from Tiruvanmiyur to Neelangarai. The rivers of Cooum and Adyar are home to a huge number of cattle egrets, pond herons, and other waterbirds. Every year, approximately 75,000 birds flock to Chennai.
During the monsoon and winter, wetlands like Pallikaranai are home to a variety of migratory species. Since its founding in 1978, the Madras Naturalists' Society has recorded over 300 species of birds in the city and its environs.
A resident of Chennai is called a Chennaite. According to the 2011 census, the city had a population of 4,646,732 people residing in a 174-square-kilometer area controlled by the Municipal Corporation, resulting in a population density of 26,705 people per square kilometer; there were 11 lakh families, with 51 percent of them renting houses.
Later in 2011, the city's boundaries were enlarged to 426 square kilometers, with a population of 7,088,000 people, resulting in a population density of 16,639 people per square kilometer, and the Chennai Municipal Corporation was renamed Greater Chennai Corporation. As of 2019, 712,000 families live in poverty, accounting for around 40% of the city's 1.788 million residents.
In India, Chennai is a prominent center for music, art, and culture. Classical dance performances are popular throughout the city. Madras University launched a music course as part of the Bachelor of Arts curriculum for the first time in India in 1930.
The Madras Music Season, which began in 1927 and is held every year in December, is organized by the Madras Music Academy. Many performers from the city and beyond play traditional Carnatic music at the festival. Gaana, a mixture of numerous folk music sung primarily in the working-class neighborhood of North Chennai, is the most popular folk music in Chennai.
Every year in January, the Chennai Sangamam arts festival takes place, which features not just Tamil Nadu's art, but also art from neighboring states, such as Kalari (from Kerala), which is a big attraction.
The unique feature of Chennai Sangamam is that the numerous programs are conducted near or at several notable sites throughout the city, ensuring that everyone in the city has access to the events. There is no admission price for any of the events. Pookolam, a kind of art in which colored flour is used to create patterns and designs, is native to Kerala but may be found in plenty during Onam.
Within the city borders, Guindy National Park is a protected area. Arignar Anna Zoological Park is home to a variety of wildlife conservation and research initiatives, including olive ridley sea turtle protection. The Madras Crocodile Bank Trust is a herpetology research site in Madras, Tamil Nadu, some 40 kilometers south of Chennai.
The area covered by trees in the city is estimated to be 64.06 square kilometers. The copper pod is the most common tree species, followed by Indian beech and Neem. The city has a total of 121 tree species belonging to 94 genera and 42 families. In recent years, about half of the native plant species in the city's wetlands have vanished.
Until the 1970s, aquatic plants covered 85 percent of the city's surface. Now, only 25% of the city's surface is covered with such plants.
Chennai has a tropical wet and dry climate with a dry summer. The city is located on the thermal equator and near the seashore, which prevents excessive seasonal temperature variations. Late May to early June, also known as Agni Nakshatram ("fire star") or Kathiri Veyyil, is the hottest time of the year, with maximum temperatures of 35–40 °C (95–104 °F).
January is the coldest month of the year, with minimum temperatures of 19–25 °C (66–77 °F). On 11 December 1895 and 29 January 1905, the lowest recorded temperature was 13.9 °C (57.0 °F). On May 31, 2003, the greatest temperature recorded was 45 degrees Celsius (113 degrees Fahrenheit). The yearly rainfall averages around 140 cm (55 in).
From mid-October to mid-December, the city receives the majority of its seasonal rainfall from the northeast monsoon winds. Cyclones from the Bay of Bengal occasionally strike the city. In 2005, the maximum annual rainfall was 257 cm (101 in).
Between April and October, the predominant winds in Chennai are southwesterly, with north-easterly winds the remainder of the year. Due to the lack of large rivers in the area, Chennai has always relied on the annual rains of the monsoon season to replenish water reservoirs. For 60% of the year, the water table in Chennai is at 2 meters.
How to Reach Chennai
Chennai, the vibrant southern metropolis, is famed for its educational institutions and religious traditions. Chennai is easily accessible from everywhere in the country, as it is well connected to all major Indian cities.
The primary aerodrome serving domestic and international passengers is Chennai International Airport, which is one of the busiest airports in the country in terms of passenger volume. Train passengers can purchase tickets until the Chennai Central or Chennai Egmore railway stations. Moreover, multiple state buses run from adjacent locations to Chennai daily.
1. By Air
Chennai International Airport, India's third busiest airport, is located close to the city. It is one of the most well-connected airports in the country, with daily flights from numerous places throughout the country as well as from other countries. Flights to and from Chennai are available daily from destinations such as Bengaluru, Delhi, Mumbai, and Hyderabad.
Chennai has international connections to Sri Lanka, Singapore, Malaysia, and several Gulf nations. There are two terminals in this location. Several international and local flights arrive at Anna International Airport. The Kamaraj Domestic Terminal is also nearby, and there is a walkway that connects the two terminals in case of connections. Regular and daily flights to Chennai are available from domestic airlines such as Air India, IndiGo, GoAir, and Spicejet.
The airport is well-connected to the city via taxis, which may be hired from pre-paid booths located right outside the terminal. You can also take an autorickshaw into the city, but be cautious to bargain before you start your journey because Chennai vehicles may not always charge by the meter.
You can also use buses that stop along the highway near the airport to get into the city, although this is not the best option if you have a lot of luggage. The Metro has recently become one of the greatest methods to navigate about the city. Check to see if the Metro runs through your neighborhood.
Although its reach is limited, it is worthwhile to pursue. Between the two terminals is a Metro stop. Another option is to ride the local trains, which run every 15 minutes but be aware that they are frequently overcrowded.
2. By Road
CMBT – Chennai Mofussil Bus Terminal – is the name of Chennai's bus station. It is known to be one of Asia's largest and most well-organized bus stops. Daily buses are available to and from places such as Pondicherry, Coimbatore, Bangalore, and several others. Buses range in price from the ultra-luxurious Ultra Deluxe to the Volvo AC buses to the no-frills government buses.
At the computerized reservation center, tickets for these buses can be reserved in advance. Private buses are more pleasant than government buses, but they are also more expensive. While their main terminal is not far from CMBT, bus companies use Omni Bus Stand to drop off passengers at numerous locations throughout the city, depending on their needs. Tickets for these buses can be purchased through a variety of internet sources.
The road is one of the greatest routes to go to Chennai. If you own a car, a road trip can be quite enjoyable and interesting. A great road network connects Chennai to all nearby cities, which is divided into five national highways. Even if you don't own a car, there are various rental car alternatives available to get you to Chennai.
If you don't want to drive yourself, another option is to take a cab. Cars can also drive you to most locations in and around Chennai. The drive from Chennai to Pondicherry is picturesque and best experienced from the road.
3. By Railways
Chennai has three railway stations, with Chennai Central being the most important. Chennai Egmore and Tambaram are the other two. For people arriving in Chennai from other cities, Chennai Central is the most often used station. Every day, several high-speed and express trains depart from this station.
Other cities served by the station include Mumbai, Coimbatore, Delhi, Bangalore, Hyderabad, Cochin, Kolkata, and others. Chennai Mail, Shatabdi, Chennai Central, Kovai Express, Tamil Nadu Express, Vasco Express, and Coromandel Express are just a few of the well-known trains that can be found here.
Train travel is one of the simplest and most convenient ways to go to Chennai. Prepaid taxis, cabs, and autorickshaws are available outside the station to take you to your destination.
Best Time to Visit Chennai
Chennai is one of the cities that has mastered the art of blending the modern with the traditional. The city invites everyone looking for a profound and spiritual connection, as well as those who enjoy shopping for sarees and eating delicious food. When you visit Chennai, there are no problems.
It's all about the present moment, whether you're strolling along Marina Beach or visiting one of the many temples in the area. Chennai tourism is quite stunning, and it is a must-see destination.
Chennai is located on the coast, which contributes to the city's hot and humid climate. It may come as a shock to individuals who are not accustomed to the warm weather. As a result, it's a good idea to know what to expect before visiting Chennai so that you're sufficiently equipped with the appropriate clothing and equipment.
The optimum season to visit Chennai is from October to February, i.e. from the end of the monsoon to the beginning of winter. The temperature is lovely at this time of year, and it is not as hot and humid as it is during the summer.
This means you'll be able to take in the views while avoiding the scorching heat of summer. During the winter, Chennai hosts several traditional festivities, which you should attend if you have the opportunity.
1. Chennai In Winter (November to February)
Chennai has the coolest weather in the winter, with minimum temperatures hovering around 22°C. This is as cool as Chennai gets. Chennai's winter weather is tolerably comfortable. The weather is pleasant, neither too chilly nor too hot, and you may go sightseeing in the city.
Even though temperatures might reach 30°C, it is nevertheless considered to be a preferable alternative to the city during other seasons. Because the city is near the coast, there may be some light rain, but it's bearable and won't ruin your vacation plans, making this the perfect time to visit Chennai.
Chennai is a lovely city to come to in the winter. The weather is pleasant, and there are numerous sites to visit with family and friends. There are temples, cathedrals, and a variety of architectural wonders that will keep you occupied without exposing you to the scorching heat of the sun during this time. It's a fantastic time to take advantage of the city's various attractions.
Chennai in the winter is ideal, especially if you wish to take part in some of the festivals that are held only during this season. The Dance and Music Festival takes place in December, but Chennai during the Pongal celebrations in January is particularly magnificent.
The entire city comes alive as people celebrate this beloved harvest festival, and you will have the opportunity to partake in a variety of delectable foods. If you're lucky, you'll also be able to see the Natyanjali Dance Festival in February or March. There are some truly incredible locations to explore in Chennai, so don't miss out.
Due to its location on the coast, Chennai experiences some minor rainfall throughout the winter months. The rains can be heavy at times, but they are usually tolerable. The winter months in Chennai are ideal for sightseeing since you can roam around freely without getting overwhelmed by the heat.
Also, keep in mind that, because it is peak season, there will be a large number of tourists, and as a result, flight rates will rise. Remember to plan your ticket and lodging ahead of time. Because it is the holiday and festival season, many individuals will be returning home to see their relatives, causing a jump in airline prices.
The winters in Chennai are moderate, and if you're from somewhere where the winters are considerably harsher, you may not feel the cold at all. However, remember to dress appropriately and bring a light scarf or cardigan with you. Remember to bring necessities such as lip balm, moisturizers, and sunscreen. Remember to bring an umbrella with you in case of an emergency.
2. Chennai In Summer (March to June)
Summers in Chennai are extremely hot, with temperatures ranging from lows of 26°C to highs of 40°C. Prepare for a summer vacation in Chennai by being well-prepared for the heat. The temperature is harsh, and the heat and stickiness, combined with the humidity, make traveling uncomfortable.
The days are hot, and the nights are hot as well. Heatstroke and dehydration are serious possibilities, so stay hydrated. It's not the greatest time to visit Chennai because of the weather.
Summers in Chennai are scorching hot, so make sure you drink enough water and remain hydrated if you visit during this time. A heatwave in Chennai is possible in May or June, which will exacerbate the already high temperatures.
If you find yourself in the city at this time, stay in your hotel and enjoy the air conditioning, only venturing outside in the evenings when the cool and delightful winds from the sea pour in.
During the heat, Chennai is best avoided. If you do decide to go, one of the advantages may be that hotels are not that expensive at this time. As a result, lodging is not prohibitively expensive.
Chennai, as a bustling metropolis, has a plethora of entertainment options, including malls, movies, and good eateries. Eat to your heart's content and remember to drink plenty of water, not just filter coffee!
Due to the low season, airplane tickets and lodging are inexpensive. However, the heat can be uncomfortable, and many people have been known to suffer from heat strokes as a result. If you go outside, use a hat or cap to keep your head protected and apply plenty of sunscreens. Because of the low prices, this season may be ideal for budget travelers.
With the sun pounding down on you so mercilessly, no amount of measures will be adequate to save you from succumbing to heat stroke or dehydration in Chennai during the summer.
So, remember to bring light and breathable cotton clothing, as well as sunscreen with an SPF of at least 30 to avoid becoming sunburned. Sunglasses and a cap to protect your head are other must-have accessories during this season if you plan to go out throughout the day. And, no matter what occurs, don't forget to stay hydrated by drinking plenty of water.
3. Chennai In Monsoon (July to September)
Temperatures in Chennai range from 27°C to 34°C during the monsoon season. The monsoons in Chennai can be intense and unpredictable. During this period, there are tremendous rains and even cyclones, and powerful winds buffet everything.
The rains can be fairly strong here due to the proximity of the sea. The temperatures are bearable at this time, but there is a risk of flooding. The roads might become muddy, making walking a challenge.
When considering a vacation to Chennai during this time of year, be cautious. In low-lying places, roads are prone to flooding, and water can seep into dwellings.
However, because it is off-season, people will find that tickets and lodging are very affordable. While the rains are milder and more bearable at the start of the monsoon, as it progresses, the monsoon can bring strong cyclonic rains to the city.
Although sightseeing may be more difficult during this time, early mornings are still preferable because the breeze is fresh and clean, and if it isn't raining, you may go to the beach.
Before you go out for the day, make sure you check the weather forecast. Even though the prediction indicates that the weather will be clear, it's always best to be cautious than sorry. If you're heading outside, make sure you have proper rain protection and umbrellas. Make that you have proper rain protection.
Are you planning a trip to Chennai during the monsoon season? Then you must ensure that you have the appropriate equipment with you. Make sure you have everything you need, whether it's an umbrella, a light jacket, or rainproof boots. Pack light clothing that will dry quickly if you get caught in a downpour. If you're going outside in the rain, make sure to put your electronics in plastic bags. Mosquito repellents are very important to remember during the monsoon.
Best Places To Visit In Chennai
If you don't mind the heat of the sun as long as you get some warmth from the hearts, if you don't mind the lack of lush greenery as long as you get a warm welcome, and if you value the rich cultural background and unassuming people above all else, then Chennai is the place for you to spend your vacation.
Chennai is not only India's fourth-largest metropolis but also the world's 36th largest metropolitan area. It is also one of Tamil Nadu's must-see attractions. The city's rich past and tradition are the reasons for its designation as India's cultural capital. The British founded Chennai in the seventeenth century.
However, the city has a rich historical background, as evidenced by some of the city's most notable structures, which have stood the test of time to show that the city is far older than its recorded years. If you're planning a trip to Chennai, make sure you don't miss out on the following 6 must-see attractions.
Best Places to see in Coorg (2022)
1. Marina Beach
Marina Beach is, of course, the first pick for everyone visiting Chennai. This is the world's second-longest beach. A fantastic walk along the coast is made possible by the huge stretch of glittering sand. In this idyllic environment, the sunrise and sunset views are breathtaking.
Fishing, windsurfing, and beach volleyball are just a few of the sports activities available at Marina Beach. Marina Beach has the distinction of being the world's second-longest beach, however, it is not as well kept as it should be. However, if you enjoy the soul of a city, you will enjoy this location.
This is a venue where there is no admission cost but plenty of entertainment. If you come here early in the morning, you may witness fisherman start their day out on the water. The evenings are fairly busy, with many people bringing their families to enjoy some entertainment.
The beach is frequented by the wealthy and the poor, celebrities and unknown commoners. If you enjoy people-watching, you might have a great time here in this lovely setting.
2. Semmozhi Poonga (Semmozhi Poonga)
Semmozhi Poonga provides a welcome respite from the sweltering sun, as well as a scenic treat for eyes tired of man-made structures. The park first opened its doors in late 2010. The 20-acre park, which is located in the city's center, features magnificent views and lush plants.
Over 500 different trees and plants from all over the world can be found in the well-kept gardens. This is in addition to the trees that were in the area before the park's construction. Some of the trees are more than a century old. Medicinal plants and aromatic herbs are among the plant species. The park's artificial waterfall appears to be real.
The park will appeal to children, as there are numerous play structures to keep them occupied. Elders can go on a walk, and there are numerous seating options for stretching.
So far, Semmozhi Poonga appears to have made serious attempts to keep the area clean and green, in contrast to certain other areas in Chennai that do not receive the attention they require.
Places To See In Andhra Pradesh
3. The Theosophical Society's Huddleston Gardens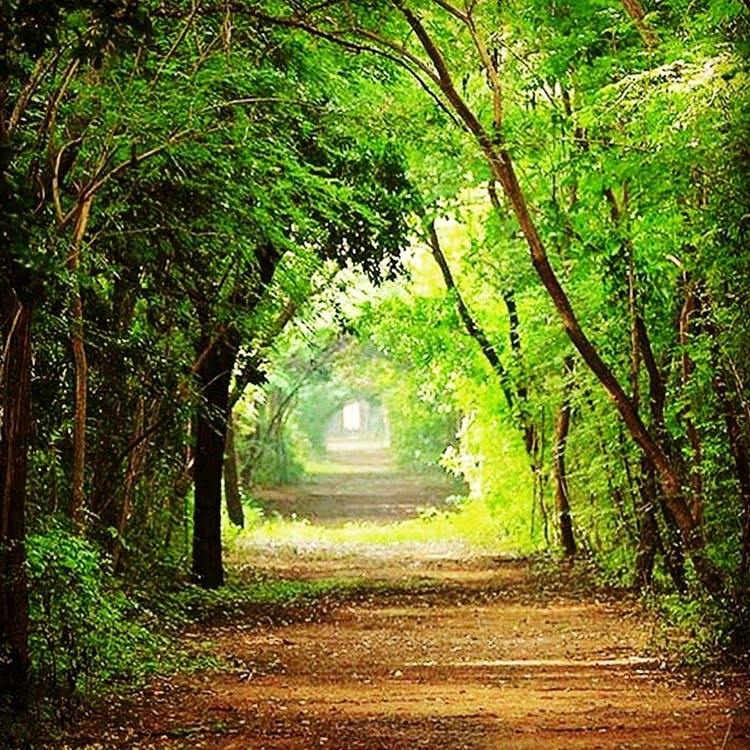 The goal of establishing a Theosophical society is to build a universal brotherhood in which there are no distinctions between people. The essence of society is to combine the best of all religions' teachings to improve humanity's quality and power. Chennai is home to the Theosophical Society's global headquarters.
It commands respect from people of all faiths and is located in Adyar, a suburb of Chennai. In the year 1883, the society was founded here. Huddleston Gardens, with its 260 acres, is a birdwatcher's dream. A diverse range of migrating birds can be found here.
The 450-year-old banyan tree in the heart of the garden is one of the world's largest trees, according to the people of Chennai. The tree takes up a whopping 59500 square feet of land.
This is one of the few spots in the world where you may feel at one with nature and breathe fresh air. This location uplifts your spirit. The campus library houses a vast collection of almost two lakh books. Palm-leaf manuscripts and other antique texts of various faiths are among the other collections.
4. Arignar Anna Zoological Park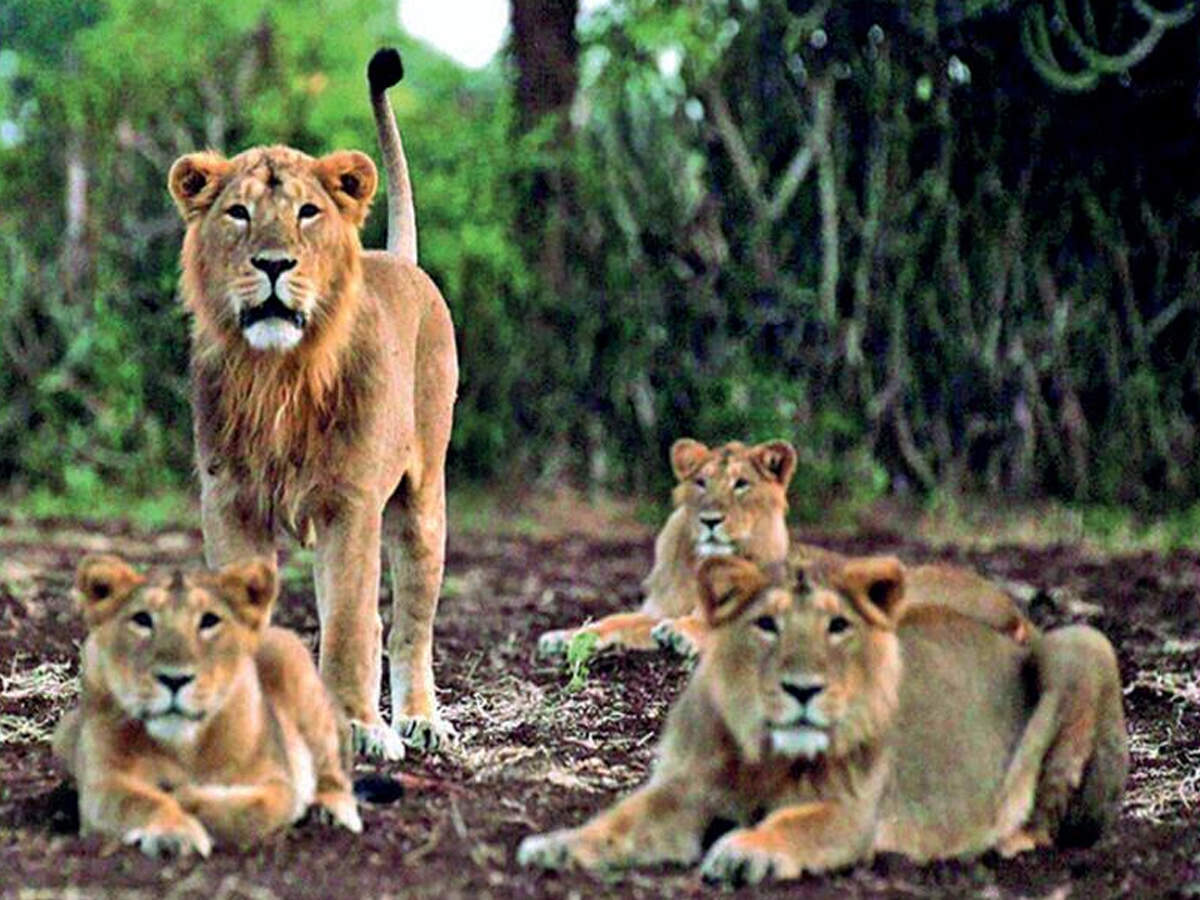 The Arignar Anna Zoological Park was India's first zoo. The zoo first opened its doors in 1855. The zoo was originally located in the Moor market before being relocated to Vandalur in 1976.
Over 170 species of wildlife are housed at the 510-hectare zoo. Tigers, hyenas, lions, panthers, elephants, and more animals can be found here. There are elephant rides and lion safaris to be had. You could walk the full length of the park if you were so inclined. If not, you can take a ride in a battery-operated car.
5. Lake Pulicat
If you're in Chennai, Pulicat Lake is a must-see attraction. Chennai is not green, and there are few spots in the city that allow you to get closer to nature. As a result, getting away to Pulicat Lake becomes even more necessary. On the border of Tamilnadu is Pulicat Lake.
The ambiance is tranquil, and you can unwind here for the day. Here, boat cruises are highly popular. You are permitted to engage in fishing while on the boat. This is an excellent location for bird watching.
Rare bird species such as flamingos, kingfishers, pelicans, ibis, and others can be found at Nellapattu Bird Sanctuary, which is located near Pulicat Lake. There are also the ruins of a 17th-century Danish fort to be found.
6. Kapaleeswarar Temple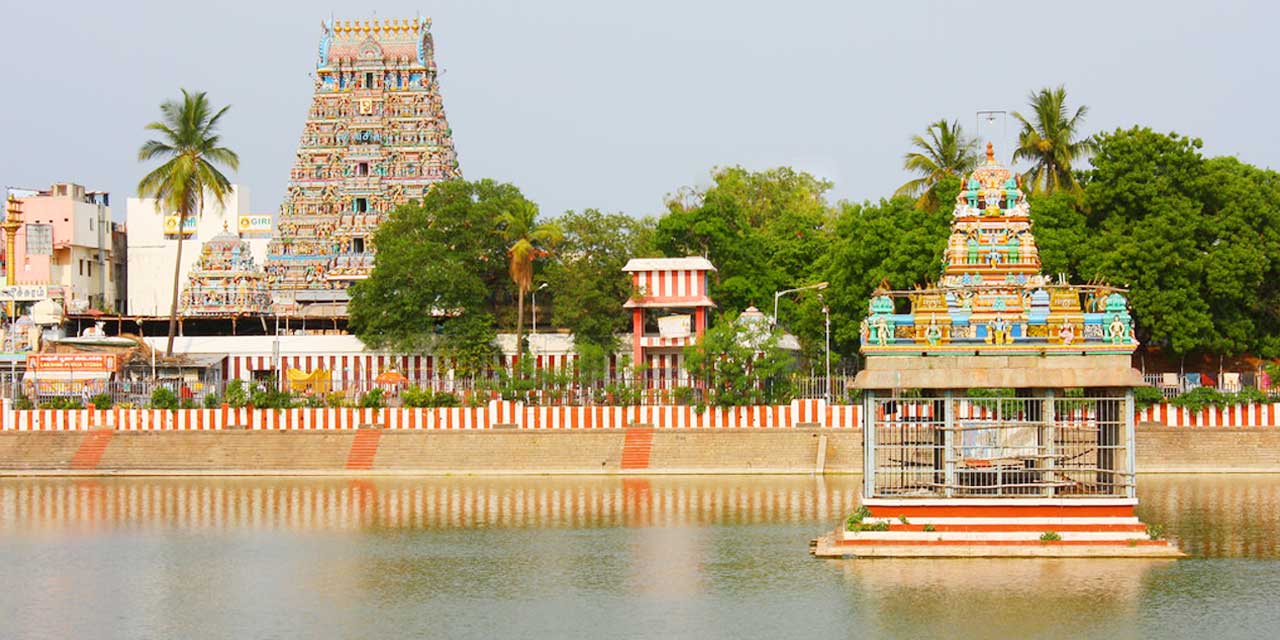 Kapaleeswarar Temple is one of the city's oldest temples. It is unclear who constructed the temple. Kapaleeswarar Temple is thought to have been established by Pallava Kings in the 7th century, according to Nayanmars' songs. The buildings are not as old as they appear to be, which is roughly 400 years old.
As a result, it is thought that the Portuguese demolished the old temple referenced in Nayanmar ballads and that the current structure dates from the 16th century. The temple is a prime example of the Dravidian sculptural and architectural style.