Jammu & Kashmir, a slice of heaven on earth, is India's 19th largest state and is primarily surrounded by Himalayan mountains. It is also India's only state with a majority Muslim population. Jammu, Kashmir Valley, and Ladakh are the three main regions of J&K.
The state offers stunning verdant mountains and valleys, holy sanctuaries, and remote mountains, among the three. The people here are friendly and welcoming, and they will gladly welcome you into their land and houses. Each of these regions has its distinct culture, which is reflected in their everyday activities as well as their way of life.
Whatever your purpose for visiting J&K, whether it's to take in the scenery, challenge your boundaries while hiking in the mountains, or simply to find quiet and calm, J&K will provide you with plenty of reasons to return. The Kashmir region became an important center of Hinduism and later Buddhism in the first millennium, while Kashmir Shaivism evolved later, in the ninth century.
Shah Mir, the first Muslim monarch of Kashmir, established the Salatin-i-Kashmir or Shah Mir dynasty in 1339. From 1586 until 1751, the region was a part of the Mughal Empire, and then the Afghan Durrani Empire until 1820. Under the leadership of Ranjit Singh, the Sikh Empire captured Kashmir in that year. The Raja of Jammu, Gulab Singh, became the new ruler of Kashmir in 1846, following the Sikh loss in the First Anglo-Sikh War and the purchase of the region from the British under the Treaty of Amritsar.
His successors ruled under the British Crown's paramountcy (or tutelage) until 1947, when the erstwhile princely state of the British Indian Empire was divided into a disputed territory managed by three countries: India, Pakistan, and China.
Kashmir was a major center for the development of a Hindu-Buddhist syncretism in which Madhyamaka and Yogachara were combined with Shaivism and Advaita Vedanta during the ancient and medieval times.
The Buddhist Mauryan emperor Ashoka is widely credited with founding Kashmir's old capital, Shrinagari, which is now a ruin on the outskirts of contemporary Srinagar. Kashmir has always been a Buddhist stronghold.
The Sarvastivada school had a significant influence on Kashmir as a Buddhist learning center. Buddhist monks from East and Central Asia are known to have visited the kingdom. Kumarajiva, a famous Kuchanese monk born to an Indian noble family, studied Dirghagama and Madhyagama in Kashmir under Bandhudatta in the late 4th century CE.
Later in life, he became a prolific translator who assisted in the spread of Buddhism in China. Jiva, his mother, is said to have retired to Kashmir. Kumarajiva was instructed in the Vinayapitaka by Vimalaksa, a Sarvastivadan Buddhist monk who traveled from Kashmir to Kucha.
Taking advantage of Kashmir's internal Sunni-Shia conflicts, the Mughal padishah (emperor) Akbar conquered Kashmir from 1585 to 1586, putting an end to indigenous Kashmiri Muslim sovereignty. It was included in Akbar's Kabul Subah (which included modern-day northeastern Afghanistan, northern Pakistan, and India's Kashmir Valley), but Shah Jahan made it a separate subah (imperial top-level province) with its capital in Srinagar.
Kashmir became Mughal India's northernmost region, as well as a summer pleasure ground. In Srinagar, along the Dal Lake shoreline, they built Persian water gardens with cool and finely proportioned terraces, fountains, roses, jasmine, and rows of chinar trees.
From 1751, when 15th Mughal padhah (emperor) Ahmad Shah Bahadur's viceroy Muin-ul-Mulk was defeated and reinstated by Durrani founder Ahmad Shah Durrani (who conquered, roughly, modern-day Afghanistan and Pakistan from the Mughals and local rulers), until the 1820 Sikh triumph, the Afghan Durrani dynasty's Durrani Empire controlled Kashmir. Afghan rulers persecuted Kashmiris of all faiths with ruthlessness (according to Kashmiri historians).
In 1819, the Durrani Empire of Afghanistan surrendered the Kashmir Valley to Sikh conquering armies led by Ranjit Singh of Punjab, bringing an end to four centuries of Muslim dominance under the Mughals and the Afghan monarchy. Kashmiris welcomed the new Sikh overlords at first since they had suffered under the Afghans.
The Sikh rulers, on the other hand, proved to be harsh taskmasters, and Sikh authority was widely protected as oppressive, probably due to Kashmir's remoteness from the Sikh Empire's capital, Lahore. The Sikhs passed a series of anti-Muslim laws, including death sentences for cow slaughter, the closure of Srinagar's Jamia Masjid, and the prohibition of the adhan, or public Muslim call to prayer.
Kashmir had begun to draw European tourists, and some of them complained of the huge Muslim peasantry's appalling poverty and the Sikhs' excessive taxes. According to some contemporary reports, high taxes had depopulated wide swaths of the countryside, allowing only one-sixteenth of the cultivable area to be used for farming.
Many Kashmiri peasants relocated to the Punjab plains. After a famine in 1832, the Sikhs cut the land tax to half of the land's yield and began to grant interest-free loans to farmers; Kashmir became the Sikh Empire's second-highest revenue earner. During this period, Kashmir shawls became well-known around the world, drawing a large number of purchasers, particularly in the West.
In 1770, the Sikhs conquered the state of Jammu, which had been on the rise following the fall of the Mughal Empire. It was conquered by Maharaja Ranjit Singh in 1808. Gulab Singh, as a youth in the House of Jammu, enlisted in the Sikh troops and gradually gained power and influence by distinguishing himself in operations.
He was proclaimed Raja of Jammu in 1822. He conquered and subdued Rajouri (1821), Kishtwar (1821), Suru valley and Kargil (1835), Ladakh (1834–1840), and Baltistan (1840) with his brilliant general Zorawar Singh Kahluria, encircling the Kashmir Valley. In the Sikh court, he rose to become a wealthy and powerful nobleman.
The Kashmir region is located between 32° and 36° north latitude and 74° and 80° east longitude. It covers 180,000 square kilometers. China (Xinjiang and Tibet) to the north and east, Afghanistan (Wakhan Corridor) to the northwest, Pakistan (Khyber Pakhtunkhwa and Punjab) to the west, and India to the south (Himachal Pradesh and Punjab). Kashmir's geography is largely mountainous.
It is primarily traversed by the Western Himalayas. At Nanga Parbat, on Kashmir's western border, the Himalayas come to an end. Three rivers, the Indus, the Jehlum, and the Chenab, traversed through Kashmir. The region is divided into three valleys by these river basins, which are separated by high mountain ranges. The Indus valley, which includes stark and bleak portions of Baltistan and Ladakh, forms the north and north-eastern portion of the region.
The true Vale of Kashmir is formed by the higher portion of the Jhelum valley, which is bordered by towering mountain ranges. With its denuded hills to the south, the Chenab valley constitutes the southern portion of the Kashmir region. It includes practically the entire province of Jammu. At high heights, high altitude lakes are common. Wular Lake, Dal Lake, and Hokersar in Srinagar are among the several freshwater lakes and huge tracts of swamplands in the Kashmir Vale.
The Karakoram mountains run through the region to the north and northeast, beyond the Great Himalayas. The Hindu Kush mountain range lies to the northwest. The Himalayas and the Karakoram are separated by the upper Indus River. Outside of the polar regions, the Karakoram is the world's most glaciated part.
Outside of the polar regions, the Siachen Glacier (76 km) and the Biafo Glacier (63 km) are the world's second and third longest glaciers. Karakoram includes four eight-thousander mountain summits, including K2, the world's second-highest peak at 8,611 meters.
The Kashmir region's drainage basin is formed by the Indus River system. The river originates on the Tibetan Plateau in Ladakh's southeastern corner and runs northwest through the entire region of Ladakh and Gilgit-Baltistan. Almost every river that originates in this region is a part of the Indus river system.
The Indus turns a corner and flows southwest into the Punjab plains after reaching the end of the Great Himalayan range. The Jhelum and Chenab rivers run almost parallel to this and join the Indus River in Pakistan's southern Punjab plains.
The geographical characteristics of the Kashmir region vary greatly from one part to the next. The plains of Jammu in the southwest corner of the region are the lowest part of the region, with an elevation of fewer than 1000 feet. They continue into the plains of Punjab. The "Outer Hills," a mountainous terrain with hills and long narrow valleys, begin at 2000 feet and rise to 3000–4000 feet.
The Middle Mountains, which range in height from 8000 to 10,000 feet and have ramifying valleys, are next in the tract. The Great Himalayan ranges (14000–15000 feet) border these highlands, separating the Chenab and Jehlum drainage systems from the Indus. Beyond this range, Ladakh and Baltistan have a large area of mountainous territory with elevations ranging from 17000 to 22000 feet.
Agriculture is the backbone of Kashmir's economy. Rice was traditionally the valley's principal crop, and it was the people's primary source of nutrition. Indian corn, wheat, barley, and oats were also farmed on the farm. It is ideal for crops such as asparagus, artichoke, seakale, broad beans, scarlet runners, beets, cauliflower, and cabbage because of its temperate environment.
The valley is densely forested, with farmed orchards producing pears, apples, peaches, and cherries. Deodar, firs and pines, chenar or plane, maple, birch and walnut, apple and cherry are the most common trees.
When Cashmere wool was transported to other regions and countries, Kashmir became well-known around the world (exports have ceased due to decreased abundance of the cashmere goat and increased competition from China). Pashmina shawls, silk carpets, rugs, kurtas, and ceramics are all crafts that Kashmiris excel in.
Kashmir also produces saffron. Silversmithing, woodcarving, and silk weaving are all popular in Srinagar. The 2005 Kashmir earthquake, which killed approximately 70,000 people in Pakistani-administered Azad Kashmir and around 1,500 people in Indian-administered Jammu and Kashmir as of October 8, 2005, wreaked havoc on the economy.
Because of the large range in altitude, Kashmir has a different climate for each region. The climate swings from the sweltering heat of the Punjab summer to the extreme cold that keeps the mountains covered in snow all year. Jammu Division has a humid subtropical climate, except the upper Chenab Valley. The climate in Kashmir's Vale is moderate. A semi-Tibetan climate can be found in the Astore Valley and sections of Gilgit-Baltistan. The rest of Gilgit-Baltistan and Ladakh, on the other hand, enjoy a Tibetan climate that is nearly painless.
The Indian monsoon includes parts of southern Kashmir, including much of Jammu province and Muzaffarabad. These monsoon tracts are blocked from reaching the main Kashmir Valley and the Himalayan slopes by the Pir Panjal Range, which functions as an effective barrier. The Arabian Sea's wind currents provide a significant amount of precipitation to certain parts of the region. From March through June, the Himalayan slope and the Pir Panjal see the most snow melting.
Variations in snowmelt and rainfall have resulted in devastating floods in the main valley. In the 12th-century book Rajatarangini, there is a record of a larger-scale flood in Kashmir. In July 1935, a single cloudburst caused the upper Jehlum river level to climb 11 feet. The Kashmir floods of 2014 flooded Srinagar and hundreds of other villages in Kashmir.
Kashmir is home to a total forest area of 20,230 square kilometers, as well as national parks and reserves. The forests differ depending on the altitude and climate conditions. The woods of Kashmir range from tropical deciduous forests in the foothills of Jammu and Muzafarabad to temperate forests in the Vale of Kashmir, as well as alpine grasslands and high altitude meadows in Gilgit-Baltistan and Ladakh.
Due to the variation in elevation, the Kashmir region includes four distinct zones of vegetation in terms of tree development. The Phulai (Acacia Modesta) and Olive (Olea cuspidata) Zones cover tropical woods up to 1500 meters.
Kashmir is known as a Himalayan beauty destination for medicinal and herbaceous vegetation. Hundreds of different types of wildflowers have been identified in the region's alpine meadows. Srinagar's botanical garden and tulip gardens, both established in the Zabarwans, are home to 300 different species of flora and 60 different varieties of tulips, respectively. The latter is regarded as Asia's largest Tulip Garden.
Many unique animal species can be found in the Kashmir region, and many of them are protected by sanctuaries and reserves. The Valley's Dachigam National Park is home to the last viable population of Kashmir stag (Hangul) and Asia's largest black bear population.
The Deosai National Park in Gilgit-Baltistan was established to safeguard the greatest population of Himalayan brown bears in the western Himalayas. In Ladakh's Hemis National Park, snow leopards can be found in large numbers.
Musk deer, markhor, leopard cat, jungle cat, red fox, jackal, Himalayan wolf, serow, Himalayan yellow-throated marten, long-tailed marmot, Indian porcupine, Himalayan mouse-hare, langur, and Himalayan weasel are among the animals found in the region. In the valley alone, 711 bird species have been observed, with 31 of them listed as globally threatened.
The state's cuisine is separated into two categories: Jammu cuisine and Kashmir cuisine, both of which are distinct and tasty in their own right. Because the terrain is fertile, unlike the upper regions of Kashmir, Jammu cuisine is largely vegetarian. Among the foods to try in Jammu are rajma-chawal, morel yakhni (a rare mushroom), rajma ka madhra, khatta meat, kachaloo chat, and Auria (a potato-based curry).
Seekh kabab, tabakh maaz (fried lamb ribs), methi maaz, rogan josh, Kashmiri pulao, and palak nadir are among the rich non-vegetarian dishes served in Kashmir. Try some haakh, simple but essential addition to Kashmiri life.
How To Reach Kashmir
1. By Air
It is fairly popular to travel to Kashmir by air. Although the Srinagar airport is an international airport, it primarily handles local flights from cities including Delhi, Chandigarh, Amritsar, Bangalore, and Mumbai. It's crucial to understand that Srinagar Airport is subject to stringent security procedures.
You must travel beyond a 1.2km security barrier to get there. Even though the airport is not far from the city, it is a good idea to arrive early because there are many long lines for luggage and body screening to be completed. IndiGo, Spicejet, Go Air, and Air India all fly to Srinagar regularly.
Prepaid taxis are available from downtown to the airport. Another option for getting to the city from the airport is to take the free shuttle bus to the security gate outside and then try to obtain an auto from there. In Srinagar, curfews are common, so getting to the airport on time can be difficult.
Even if you arrive early, you may have to wait outside because you can only reach the terminal three hours before the flight departs. It is normal for flights to be canceled frequently during the winter months.
Jammu Airport, a domestic airport that serves Jammu and is 8 kilometers from the city with bus, taxi, and car rental options, and Kushok Bakula Rimpochee Airport, a domestic airport that serves the city of Leh, are the other two airports in Kashmir.
2. By Road
A network of public and private buses connects Kashmir to other cities and states. There are bus connections to Srinagar from cities like Chandigarh and Delhi. The National Highway 1-A connects Srinagar with Jammu. Private deluxe buses travel to Kashmir on behalf of state road transport buses from many states.
You can board your bus at the J&K SRTC bus station in Srinagar. Buses frequently arrive early in the morning or late at night, so keep this in mind when making travel arrangements. Buses might be comfortable at times, making your ride feel excessively long. The bus travel can take up to 24 hours, especially if you are coming from Delhi.
The buses, on the other hand, are fairly affordable, which is why they are so popular. There are also government buses that run to Srinagar. You can find the best places to visit in Kashmir, such as Jammu, Pahalgam, and Gulmarg, after you reach Srinagar, as there are buses that go from Srinagar.
To get to Kashmir, mainly Srinagar, you can take a taxi or rent a car. Both Jammu and Srinagar are well-connected by road. To get to Kashmir, you can travel a taxi or a jeep. It is frequently advised to book a taxi for several days because it is more cost-effective in the long term.
Please keep in mind that the journey from Srinagar to Jammu takes almost ten hours. Old hands in Kashmir travel typically suggest that you leave at least 5 hours for traffic on the highways, which may affect your travel schedule. Travel time can be affected by bad weather, which can result in delays and traffic congestion.
3. By Train
If you want to travel to Kashmir by train, you must first board a train to Jammu Tawi Railway Station in Jammu, which is Kashmir's lone railway station. While Srinagar has a railway station at Nowgam, about 10 kilometers from the city, it only serves a few cities, including Baramulla, Anantnag, Qazigund, and Banihal.
It is not yet connected to India's railway system. Jammu Tawi is the best way to go to Kashmir from other Indian cities, as it is well-connected to Delhi, Mumbai, Lucknow, Kanpur, Udaipur, and Pune. Many trains pass by here daily, including the Delhi Anand Vihar-Katra Special Express, the Lucknow-Katra Special Express, the Pune-Jammu Tawi Jhelum Express, and others.
If you arrive in Jammu, you can either take a bus or hire a taxi to Srinagar. This is not a smart plan, as it can take roughly 8 to 10 hours to reach from Jammu to Srinagar by road.
Best Time To Visit Kashmir
Kashmir is often referred to as "paradise on earth," and you can credit Mughal ruler Jahangir for this insight. The months of March through August are the best for visiting Kashmir. Tourists flock to Kashmir Valley to see this 'paradise on earth' and take advantage of everything it has to offer.
Kashmir is covered by two seasons during this time. Summer (March to early May) and Spring (March to early May) (early May to late August). The spring blossoms along with the cool summer temperatures make this the ideal time to visit Kashmir. The beauty alone is enough to transport you to another world. Kashmir's beauty is truly enthralling, and you'll want to start planning your next trip right now.
Tourists flock to Kashmir Valley to see this 'paradise on earth' and take advantage of everything it has to offer. Tourists may walk through the fragrant rows of flowers in the magnificent Mughal Gardens, while beautiful shikhara can be seen on Dal Lake as they skim the surface of the picturesque Dal Lake with its mountain backdrop.
The beauty alone is enough to transport you to another world. Kashmir's beauty is truly enthralling, and you'll want to start planning your next trip right now. Summer, monsoon, autumn, and winter are all experienced in Kashmir, making it one of the few places in India to experience all four seasons.
1. Kashmir In Summer (March to May)
Summer temperatures are mild, with highs of 30 to 31 degrees Celsius being common. The lower temperatures are similarly in the 9 to 15°C range. Summers in Kashmir are hot, Even while the days are warm, the evenings can be chilly.
Kashmir is still the ultimate honeymoon location for many newlywed couples, and why not? The weather is nearly perfect, and a shikhara ride on the Dal Lake's smooth surface is a romantic's dream. If you have the time, try going on a shikhara ride during morning prayers if you can.
In the morning, the shikhara function as markets, creating a bizarre and lovely spectacle. Summertime in Kashmir is also a perfect time to observe the valley's people and their way of life. Some people like to remain on the lake's houseboats, and it's an enjoyable experience in general.
Summer in Kashmir is exciting because of the beautiful flowers that grow profusely in the Mughal Gardens during this period. During the summer, Kashmir attracts a large number of pilgrims who wish to travel to Amarnath for the Amarnath Yatra.
Summer is perhaps the greatest time to visit Kashmir because other places like Pahalgam and Sonamarg are magnificent. With such bright and beautiful weather, it's no surprise that many people plan their summer vacations in Kashmir. However, it is better to avoid Jammu during this season because it can be quite hot.
Because summer is high season, expect hotel and other similar business prices to soar. Even flight tickets are pricey, and because tourism is so important to the economy, everything, including taxis and vehicles on the road and shikhara boat cruises, skyrockets during this season.
However, the majority of these issues may be avoided if you plan ahead of time. Summer in Kashmir can be hot, but it can also be freezing in the evenings and at night. If you don't want to be uncomfortable in the weather, bring some warm clothing with you, such as shawls, jackets, mufflers, mittens, and socks.
During the day, don't forget to apply sunscreen and lip balm to avoid a painful experience from dry skin. When you're here, make sure to taste the true Kashmiri wazwan dining experience.
2. Kashmir In Monsoon (June to September)
Temperatures range from lows of 15°C to highs of 30°C throughout this time. Rains during the monsoon season help to relieve some of the summer heat, particularly in places like Jammu. Jammu receives a lot of rain and can get fairly humid, but Srinagar is kept at a pleasant temperature.
However, not all sections of Kashmir receive the same amount of rainfall, therefore the weather fluctuates considerably. Although the monsoon season is considered an off-season or shoulder season in Kashmir, traveling during this time can be an unforgettable experience.
Summer's hot, sunny days are behind us, and clouds frequently cover the sky, leading in showers that cool the land. In many ways, the weather is nice and comfortable, almost perfect. Because many people consider the monsoons to be off-season, you'll be able to get decent bargains on hotels and package trips, saving you money.
During this time, flight tickets are also reasonably priced. In Kashmir, the monsoon is also the apple-picking season, and if you're lucky enough to be able to participate in this activity, consider yourself lucky.
Many travelers avoid visiting Kashmir during the monsoon season since the rain may disrupt their sightseeing plans. However, it's always a good idea to check weather forecasts before leaving because not all places are wet, and there's a strong possibility you'll be able to appreciate the various attractions here without being surrounded by tourists.
Although monsoon is not as cold as winter, it can still be unpleasant for those unfamiliar with Kashmir's weather. Even while the monsoon brings with it some humidity, you'll need to pack your rain gear and other essentials like raincoats, jackets, and sturdy boots.
3. Kashmir In Winter (November to February)
Low temperatures of 0°C and sub-zero are expected from November through February. Temperatures rarely exceed 15 degrees Celsius. The weather is much cooler now, with temperatures frequently falling below zero. At this time of year, the nights can get very cold, and snow can be seen in Srinagar, Gulmarg, and Sonmarg. Kashmir in the winter can be rather fascinating for people who enjoy the idea of a winter wonderland. Jammu is the winter capital since it is not as cold as Srinagar.
Although many tourists avoid visiting Kashmir in the winter because of the cold, this is the best season to participate in winter sports. When there is snow all around you, it can appear like a sea of white, and places like Gulmarg can appear rather magical. If you prefer playing in the snow and enjoying chilly weather, this is the greatest season to visit Kashmir. Even though Srinagar is colder than Jammu, people still visit.
Of course, December and January may be too chilly for non-locals to be comfortable, but Kashmir in December has everything dreamy written all over it. The Pir-Panjal range is also totally blanketed in snow, creating a magnificent image. Winter is also when winter sports like skiing and snowboarding gain popularity. There are also breathtaking and amazing cable car trips. If you're secretly a snow queen or king, the sea of white in Gulmarg can be magical.
Winter prohibits most activities that are possible throughout the rest of the year, such as shikhara rides on the Dal Lake and visits to the Mughal Gardens. So don't be discouraged if you can't participate in any of those things. Winter visits, on the other hand, are ideal for winter sports and ardent hikers.
Because winter is a popular time to visit Kashmir, you may discover that accommodation and airfare prices are higher during this season. It's usually a good idea to book your package tour ahead of time to get the best deal. Winter in Kashmir, especially outside of Jammu, may be bitterly cold.
You must bring warm clothing with you. Sweaters, jackets, warm socks, mufflers, mittens, and thermal underwear must all be packed or you will be unable to withstand the cold. People are also known to become dehydrated in the winter due to a lack of water consumption. Make sure you drink plenty of warm water or even kahwa to keep your body in good shape.
4. Kashmir In Autumn (October to November)
Temperatures in Kashmir during the brief fall season range from 9°C to at least 20°C. The weather has a chill to it at this time of year because winter is approaching. It is, nevertheless, cool and not very frigid. It can get down to 0°C in the evenings and nights, and if you're from a warmer climate, you'll find this weather rather cold. Although the mornings can be foggy, the autumn sun is also soothing and warm.
Kashmir's autumn beauty is just beautiful at this time of year. The legendary chinar trees' leaves turn copper and gold, and you'll see trees flush with red-gold-yellow leaves as far as the eye can see, lined up along avenues, and the ground is typically blanketed with them. The vision is very breathtaking and unforgettable.
Autumn transforms places like Srinagar and adjacent Dachigam into stunning vistas, with the trees turning golden hues. Many people consider this to be the greatest season to visit Kashmir because the temperature is moderately temperate and not too cold. During this time, apple picking and other harvesting activities take place. Kashmir is stunning in the autumn, with its vibrant colors.
Because it is so close to winter, few people visit Kashmir around this time because they believe it will be too chilly. Also, because it's shoulder season, you might be able to get a good discount on hotel and flight flights. If you're visiting Kashmir in the fall, check to see if there's any apple-picking going on nearby so you can participate in, if it's permitted.
Another thing to keep in mind is that, despite the weather being virtually typical for Kashmiris, you may still find it cold, so dress warmly. You don't want to be taken off guard if it snows during this time of year.
Kashmir's Best Tourist Attractions
Kashmir's blissful ambiance is impossible to describe in words. In this wonderland, tourists will find snowy glaciers, clean lakes, broad grassland, and stunning orchards.
The breathtakingly beautiful spots to visit in Kashmir have enthralled visitors from all over the world, and now it's your time to explore this 'Paradise on Earth.' If you're planning a trip to Kashmir in 2021, we've put up a list of 12 sites to visit that you should include in your schedule for a memorable vacation.
1. Srinagar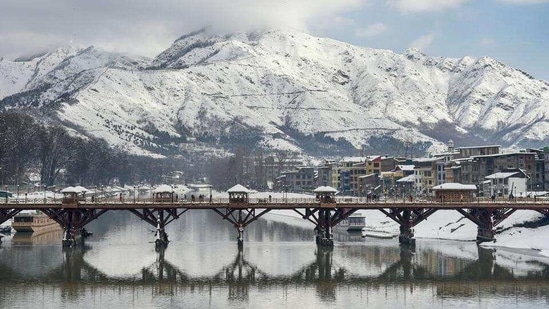 The river Jhelum divides Srinagar, the summer capital of Jammu and Kashmir (J&K). The lovely Dal Lake is the main attraction here, having been named TripAdvisor's top traveler's pick for 2020. For a romantic evening, enjoy a shikara ride during the day or a nighttime sail. Here you'll also find Asia's largest Tulip Garden and India's first floating market. Hotels in Kashmir cater to a wide range of visitors, so you may plan your stay accordingly.
2. Sonmarg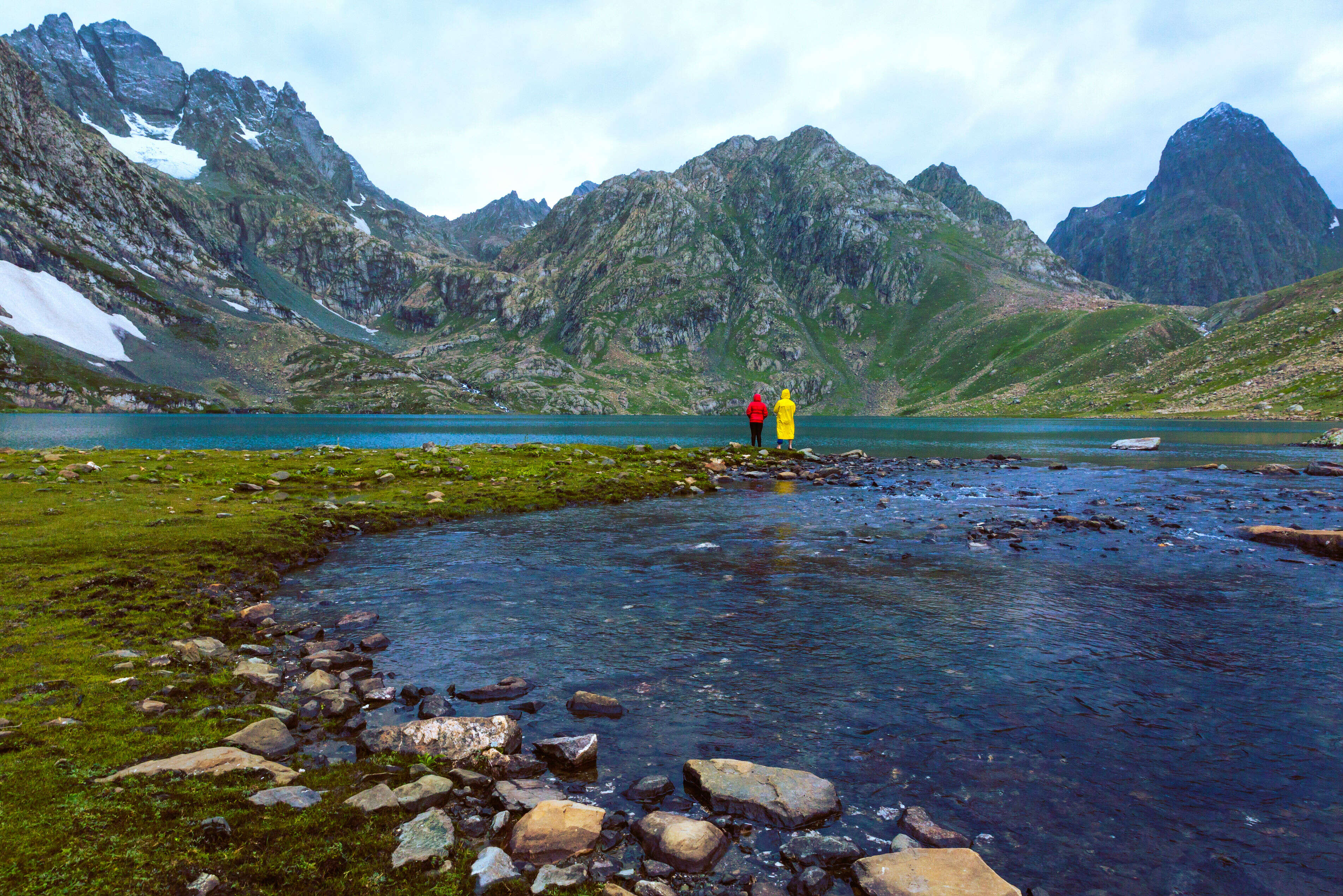 Sonmarg, which means "golden meadow," has a vast bloom of yellow crocuses in the spring. Sonmarg, also known as Sonamarg, is a high-altitude tourist attraction in Srinagar's northeast. The famous three sisters – a series of rivers – are located here (the Lidder, Sind, and the Neelum). It's also a popular starting place for hikes to the Thajiwas Glacier. A river rafting trip on the flowing Indus River will have your heart pounding while its surreal beauty will leave you speechless.
3. Gulmarg
Gulmarg is a stunning place in Kashmir that is a dream come true for adventurers. This is the state's crowning beauty, including the world's second-highest Gondola ride and the world's third-highest ski resort, Apharwat Peak (14,403 ft.). Skiing, snowboarding, trekking, and other activities will spice up your vacation. Visit this place during the Indian Army and Tourism Ministry's annual three-day Winter Festival for a culturally rich experience.
4. Pahalgam
With its breathtaking views of lush foliage, wide Himalayan peaks, and pristine mountain rivers, Pahalgam is a visual feast. It is a famous site for adventure seekers to try trout fishing, trekking, and angling, among other activities, along the Lidder River. It's a popular starting point for hikes to Amarnath, Aru Valley, Kohaloi Glacier, and other high-altitude places.
Pahalgam is a wonderland filled with notable features such as the Aru and Betaab valleys. Pahalgam can be explored on foot or by taking a pony ride. Also, don't forget to haggle!
5. Pulwama
Pulwama should be on everyone's bucket list for a variety of reasons. It is known for its famous saffron fields, the highest milk production, and unspoiled surroundings. It is known as the 'Delight of Kashmir,' because of its serene ambiance, which is unmatched among Kashmir's other attractions.
It is a popular attraction destination with notable religious structures and historical monuments. The Aharbal Waterfalls, Tarsar Lake, Shikargarh, and Avantishwar Temple are all worth seeing here. Plan a 7-day Tarsar Marsar Trek if you have the time; you will not be disappointed!
6. Aru Valley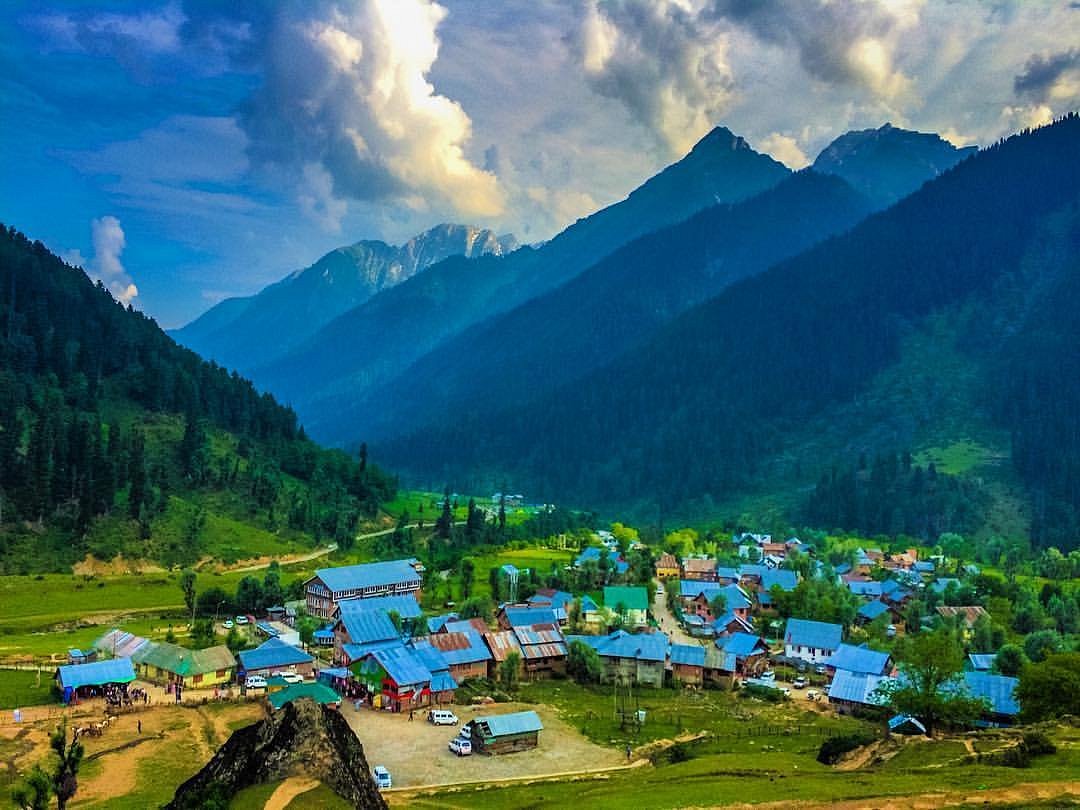 The beautiful grandeur of Aru Valley is comparable to a Windows background image. On a pony ride or foot, you may discover the breathtaking landscapes of this valley. The journey to this Kashmiri gem is an adventure in and of itself. Book a cozy local homestay and dine at roadside cafés on traditional fare.
The Aru Valley offers unrivaled views of the Kashmir Valley, so if you're looking for peace, you've come to the right place. Don't miss out on the natural stunning vistas here; you won't be able to get enough of them!
7. Yusmarg Valley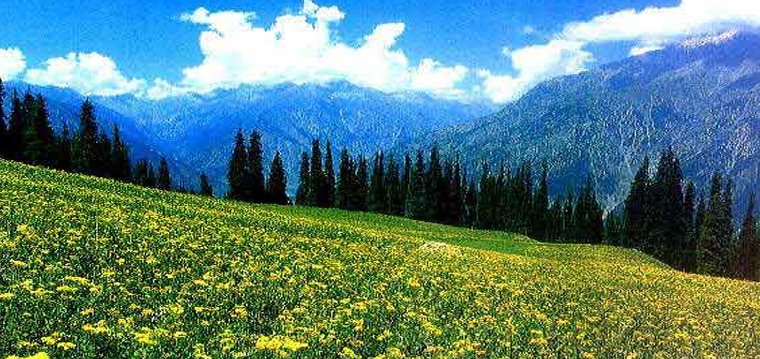 Yusmarg or Yousmarg, which translates to "Meadows of Jesus," is an excellent alternative to the country's other well-known hill villages. Lord Jesus is said to have visited this location for a short time and was blown away by its breathtaking beauty. Couples who wish to spend quality time together amid tranquility flock to this small hill station in Kashmir. This place is also perfect for individuals who prefer long-distance trekking in remote areas.
Best Places to see in Coorg (2022)
8. Betaab Valley
Betaab Valley, approximately 5 kilometers from Pahalgam, is another popular attraction destination in Kashmir. At a roadside café, you may take in the view while sipping tea, coffee, or Kashmiri Kahwa. It's a popular pit stop on the way to Chandanwari.
With blockbusters as old as Kashmir Ki Kali in 1964 and more current films like Bajrangi Bhaijaan (2015) showing the best of Kashmir, Bollywood has an unquestionable fondness for the Betaab Valley. It's right here if you want to soak up the breath-taking blend of nature and calm.
9. Dachigam National Park
The world's best-preserved natural habitat for the near-extinct Hangul or Kashmir stag is Dachigam National Park (Red deer). Many wildlife enthusiasts have expressed an interest in visiting and photographing a variety of species in their natural habitat. They believe that one visit is insufficient to fully appreciate its natural beauty.
10. Chandanwari
Chandanwari is a renowned gateway to Amarnath, one of Hinduism's four dhams. Between Srinagar and Amarnath, it is exactly midway. It is named after an unusual phenomenon: it possesses a holy sandal (meaning 'Chandan') tree that is impossible to survive at such high altitudes and geography.
A walk to the Chandanwari Glacier will reward you with breathtaking views of Pahalgam. Don't miss the adrenaline-pumping sled ride across a snow bridge, where you'll be mesmerized by the sight. It is advisable to hire a pair of gumboots from a neighboring local shop because it is coated with snow all year.
11. Patnitop
Patnitop is one of Kashmir's most established tourist destinations, providing a peaceful environment in which to spend quality time with your loved ones. You can go paragliding at Dawariyai on a clear day during the winter. Make a reservation for a round of golf on the 9-hole course if you visit during the summer (a major crowd-puller).
You can also take a relaxing soak in one of the three freshwater springs in the vicinity, which are said to have medical powers. To gratify your taste buds, get your hands on a 'Patisa' made with genuine desi ghee. Its melt-in-your-mouth texture will increase your desire for it.
Is It Safe To Travel To Kashmir?
12. Sanasar
Sanasar, a lesser-known jewel of Kashmir, is an environmentally conscious community in J&K's Ramban district. The cup-shaped meadow bordered by massive conifers is a highlight of this attraction. This is the place to go if adventure and adrenaline are high on your priority list.
Adventures like paragliding or a hot balloon ride, as well as a horseback ride through the lush hills followed by an overnight camp stay, are all part of a day at Sanasar. If you can't get enough of it, go rock climbing, embark on a trekking excursion, or play a round of golf at a top-rated course.
Places To See In Andhra Pradesh
Things To Do In Kashmir
Kashmir is known as "Heaven on Earth" for more than simply its beautiful scenery. There's more in Kashmir. Much, much more. Whether you're an adrenaline junkie, a nature lover, or a foodie, there's something for everyone in this crown of India's tourism attractions. Here are the top ten things to do in Kashmir that you should put on your bucket list.
1. Dal Lake Shikara Ride
Shikaras are traditional wooden houseboats that adorn Kashmir's gorgeous lakes. Dal Lake and Nagin Lake are the ideal bodies of water for a relaxing Shikara ride. If you do not see Dal Lake through the eyes of Kashmiris, you will miss out on its genuine beauty.
Shikara is more than simply a way to take a boat trip through the tranquil waters of Kashmir; it's also a way of life. Floating in the clear blue water of Dal Lake while taking in the scenery of snow-capped mountains is one thing, but you'll also get a glimpse of Kashmiri life in your Shikara, with stores selling various products and traditions.
Dress up in Kashmiri garb and pose for photos, then relax and enjoy the romantic boat trip through the flowers. In your Shikara, you can also visit Dal Lake's floating garden and Nehru Park.
2. Gulmarg Gondola Rides
How would you like to see the peaceful lakes and beautiful snow-capped mountains from above the clouds? Isn't it nice to the eye? That is why you must experience the Gondola ride in Gulmarg Valley.
Gondolas are Kashmir's official cable cars. It is the world's second-highest cable car in operation. The ride takes you high into the sky to give you a bird's eye view of the Gulmarg valley, which is either covered in snow or lush green flora. There was a sense of being on cloud 9.
3. Visit Magnetic Hill to marvel at nature's beauty.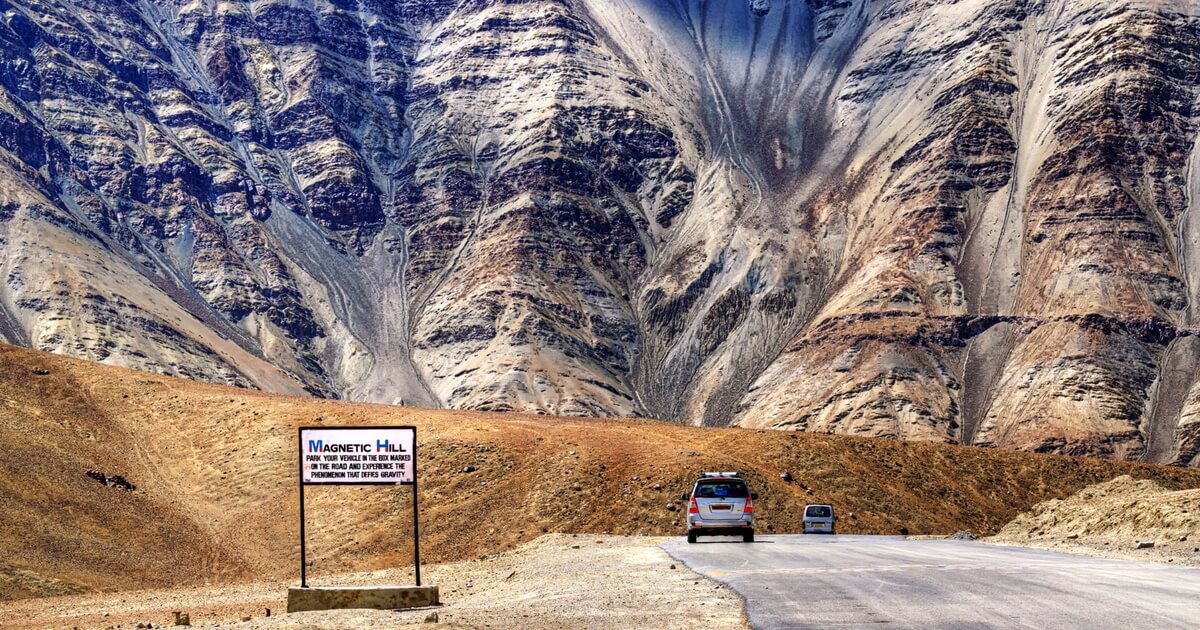 Magnetic Hill in Ladakh is a fascinating natural phenomenon that has thrown science into disarray. The hill, sometimes known as a gravity-defying hill, is thought to have magnetic qualities that attract large vehicles. The slope is designed in such a way that vehicles traveling upwards appear to be moving downhill and vice versa. So, you can truly climb upward in your vehicle with the ignition turned off, but you must accelerate to drive downhill.
4. Hike around Chadar Lake
Bring your 'Frozen' fantasies and 'Ice Age' adventure imaginations to reality. The Chadar walk is regarded as one of India's most difficult treks. And if you have the courage, do not hesitate to go on this adventure. It may be difficult for you, but the beauty and beast of nature that it provides can make you fall in love with it.
The journey crosses the frozen Zanskar River in the winter. The entire walk requires you to pass through the most difficult and sensitive sections, which are entirely covered in ice. The walk will take you to an elevation of 11,123 feet and will put your body to the test in -15 to -30 degree temperatures.
5. Gulmarg Valley's Downhill Slopes
The Gulmarg valley is one of the top places in India for snow sports enthusiasts. Kashmir has it all, whether it's skiing on the snow-covered slopes of Gulmarg or the thrills of snowboarding. The best feeling ever is gliding down the slopes and experiencing the coldness of white snow.
6. Spend the night on a Houseboat
While everyone wants to stay in a nice hotel, don't let the extravagances deprive you of the raw beauty of nature. Isn't part of the fun of traveling to unusual locations and doing unusual things? At the very least, you'll have to bid farewell to your hotel for one night to appreciate the chills of Kashmiri winters in the houseboats.
Away from the worldly world, the houseboat will provide you with a tranquil view of the stars shining brightly on the water and the moonlight glittering on the white snow.
7. Indulge in Kashmiri Cuisine's Heavenly Flavor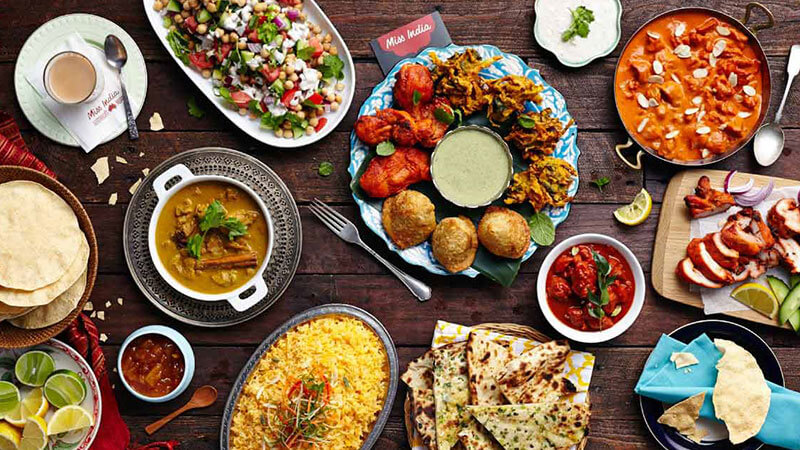 The beauty of Kashmir's scenery isn't the only thing that will fulfill your wanderlust; the cuisine of Kashmir is also delicious. To get your taste buds tingling, sink your spoons into the aromatic Roghan Josh, mouthwatering Chicken Biryani, famous Kashmiri Dam Aloo, Kashmiri Muji Gaad, and other traditional Kashmiri foods.
8. A Trip to Shalimar Bagh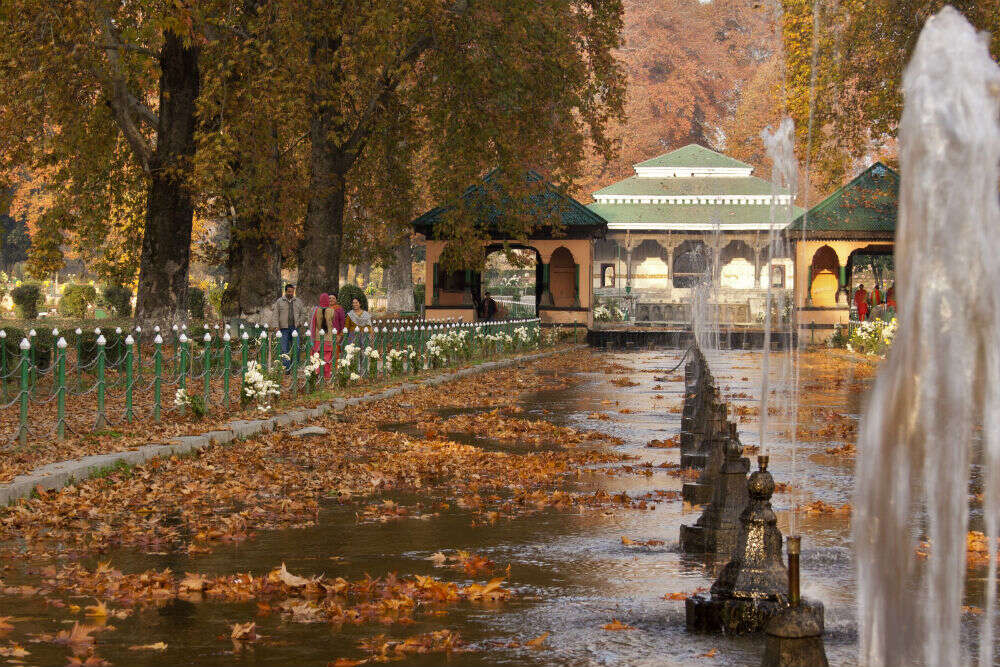 Welcome to India's real-life Shalimar Bagh. Shalimar Bagh is a Mughal garden in Srinagar that was established for the Mughal emperor Jahangir's loving wife Noor Jahan in the year 1916 AD. It is connected to Srinagar's famous Dal Lake on the right. This three-tiered garden is surrounded by a lovely green carpet of grass and includes a total of 410 fountains.
The magnificence of the Himalayan peaks may be seen in the background. Chini Khanas are well-known in the garden, and they contribute to the place's unrivaled beauty. During the Mughal time, the recesses where you can watch the water trickling down slowly were lit with lamps. It now houses pots of brightly colored flowers, which reflect the waterfall's vitality.
9. Kashmir's Monasteries Must Be Visited

You don't have to visit the monasteries in Kashmir if you don't want to. They bring great calm to the mind and soul by reflecting the authentic culture of Buddism. They do not only depict Buddhist faith, but also architectural marvels. Alchi monastery, Basgo monastery, Chemry Gompa, and Hemis monastery in Leh, Korzok, Thikse monastery, and Kursha Gompa, among other major Buddhist monasteries in Kashmir, are only a few of the state's famous monasteries.
10. Experience Sheer Adventure (Moutain biking, camping, rafting)
For all adventure seekers, there is Kashmir, which offers a variety of adventure sports. Try mountain riding in Ladakh's harsh mountains or Kashmir's calm slopes. Glide across the sky to take in the panoramic view of the mountains blanketed in snow and the valleys wrapped in rich vegetation.
Paragliding is famous at Sonamarg, Gulmarg, Baderwah, Sanasar, and Harwan, among other places. The key rivers that offer thrilling rafting adventures include the Indus, Lidder, and Zanskar. Pitch your tents in the Leh and Ladakh region for the night to enjoy the camping experience. The Pangong Lake is another lovely camping spot where you may spend the night under the stars.