Jump the lights, cross the bridges, and you'll be in Nagaland, a dizzying and spectacular location. Nagaland, which is located in the Himalayan foothills and has a unique culture and fascinating traditions, can be an out-of-this-world experience. The goal of our Nagaland travel guide is to portray the essence of this amazing state.
Any traveler will find something interesting in Nagaland. Nagaland is well worth experiencing, with its abundance of nature, a diverse range of flora and wildlife, or the calm afforded by the hills, or the excitement of being a part of a culture that is unique and unlike your own. This lovely resort in India's northern-eastern region might be considered a wonderful place to visit for a vacation.
The state of Nagaland is mostly mountainous. The Naga Hills rise from Assam's Brahmaputra Valley to a height of around 610 meters (2,000 feet) and then continue southeast to a height of 1,800 meters (6,000 ft). Mount Saramati, at 3,841 meters (12,602 feet), is the highest point in the state; it is here that the Naga Hills meet the Patkai Range, which forms the state's border with Burma.
Rivers including the Doyang and Diphu in the north, and the Barak in the southwest, cut across the state. Wooded forest covers 20% of the state's total land area, providing a shelter for flora and fauna. In critical areas throughout the state, evergreen tropical and subtropical woods can be found.
Nagaland's climate is primarily monsoon-influenced, with high humidity levels. Rainfall averages roughly 1,800–2,500 mm (70–100 in) each year, with the months of May to September receiving the most. The temperature ranges from 21 to 40 degrees Celsius (70 to 104 degrees Fahrenheit).
Temperatures rarely drop below 4 °C (39 °F) in the winter, however, frost is prevalent at higher elevations. Summer is the state's shortest season, lasting only a few months. During the summer, the temperature ranges from 16 to 31 degrees Celsius (61 to 88 degrees Fahrenheit).
Winter arrives early in several parts of the state, with brutal cold and dry weather. In the winter, the maximum average temperature is 24 degrees Celsius (75 degrees Fahrenheit). During February and March, the state is buffeted by strong northwest winds. Snowfall occurs in the upper elevations, but it is uncommon, and the majority of the state is snow-free.
Visit the Kohima State Museum for a 360-degree view of Nagaland's history and culture. A unique collection of precious stones, including cornelian, tourmaline, and coral, is among the many significant items. Naga tribes' ceremonial dress, as well as their musical instruments, are worth admiring.
The War Memorial Museum in Kohima houses a large collection of firearms, pots and pans, artillery, and uniforms. Each object dates from the Second World War combat between the Japanese and the British. Its War Cemetery contains around 1400 terraced graves of British and Indian soldiers who engaged in one of the bloodiest battles against the Japanese during WWII.
Naga History Village was created to conserve and protect the cultural heritage of all ethnic groups. This bright and joyful complex is made up of a cluster of 16 houses, each representing a different tribe. These juvenile dorms, also known as Morung, are as unique as the tribes themselves. Here is where the lively Hornbill Festival takes place.
Tropical and sub-tropical evergreen forests, comprising palms, bamboo, rattan, as well as lumber and mahogany forests, encompass around one-sixth of Nagaland. Many scrub kinds of wood, high grass, and reeds have been cleared for jhum farming, while some forest areas have been cleared for jhum cultivation.
Natural reserves in Nagaland include Ntangki National Park, Fakim Wildlife Sanctuary, Pulibadze Wildlife Sanctuary, and Rangapahar Reserve Forest. Slow lorises, Assamese macaques, pig-tailed macaques, stump-tailed macaques, rhesus macaques, capped langurs, hoolock gibbons, Himalayan black bears, dholes, Bengal tigers, Indian leopards, clouded leopards, marbled cats, golden cats, Indian elephants, gaur, red serow, sambar, Chinese pangolins, Malayan porc
Nagaland has a diverse bird population, with over 490 species. In Naga culture, the big Indian hornbill occupies a special place. Nagaland's state bird is the Blyth's tragopan, a fragile galliform species. It has been spotted in Kohima district's Mount Japfü and Dzüko Valley, Zünheboto district's Satoi range, and Phek district's Pfütsero. The state is also recognized as the "world's falcon capital."
The state animal of Nagaland is the Mithun (a semi-domesticated gaur), which has been selected as the government's official seal. It is the state's most revered species, according to tradition.
The Indian Council of Agricultural Research (ICAR) created the National Research Centre on Mithun (NRCM) in 1988 to conserve and safeguard this species in the northeast.
Several preliminary investigations have found considerable recoverable petroleum and natural gas reserves. There are abundant reserves of limestone, marble, and other decorative stones, as well as iron, nickel, chromium, and cobalt, which have yet to be mined.
In 2011–12, Nagaland's Gross State Domestic Product (GSDP) was around Rs 12,065 crore (US$1.6 billion). Nagaland's GSDP expanded at a compound annual rate of 9.9% for a decade, more than doubling per capita income.
The literacy rate in Nagaland is 80.1 percent. The official language of the state is English, which is spoken by the majority of the people. Technical and medical education are available in the state.
Agriculture and forestry, however, account for the majority of Nagaland's Gross Domestic Product. Mineral resources like coal, limestone, iron, nickel, cobalt, chromium, and marble abound throughout the state. Nagaland has a 1,000 million tonne exploitable limestone reserve, as well as a mostly undeveloped marble and handicraft stone potential.
The majority of the state's population, roughly 68 percent, is reliant on rural agriculture. Rice, millet, maize, and legumes are the principal crops. Sugarcane and potato are cash crops that are grown in select areas. Plantation commodities like premium coffee, cardamom, and tea are farmed in limited numbers in hilly locations with a lot of growth potential.
Rice is grown by the majority of people because it is their main source of nutrition. Rice takes up around 80% of the cropped land. Another higher-income crop gaining traction in Nagaland is oilseeds. In comparison to other Indian states, farm production for all crops is low, indicating a large possibility for farmer income growth.
The current Jhum to Terraced cultivation ratio is 4:3, with Jhum referring to cut-and-burn shift farming. Jhum farming is a centuries-old practice that pollutes the environment and damages the soil, but it still accounts for the bulk of farmland. The state does not produce enough food and is reliant on food imports from other Indian states.
Forestry is a significant source of revenue as well. Cottage businesses including weaving, woodworking, and ceramics are key cash generators. Tourism has a lot of potentials, but it has been hampered over the last five decades by insurgency and fears of violence.
More recently, several SMEs and private sector businesses have aggressively promoted Nagaland tourism, assisting in the development of a developing tourism market. Nagaland, according to tourism experts, has an edge in tapping into the tourism sector for economic growth because of its distinctiveness and strategic location in northeast India.
Nagaland, according to tourism experts, has an edge in tapping into the tourism sector for economic growth because of its distinctiveness and strategic location in northeast India. The state has done a fantastic job of publicizing the famous Hornbill Festival, which draws both Indian and foreign visitors.
Nagaland's tourism focuses on its unique culture, historical exhibits, and wildlife. Tourism infrastructure is rapidly developing, according to experts, and this is no longer a concern. Local efforts and tourism pioneers are now promoting a socially responsible tourist model that includes councils, village elders, the church, and youth participation.
Angami, Ao, Chakhesang, Chang, Dimasa Kachari, Khiamniungan, Konyak, Kuki, Lotha, Phom, Pochury, Rengma, Sangtam, Sumi, Yimchunger, and Zeliang are the 16 main tribes of Nagaland. Traditions and loyalty of tribes and clans play a significant role in Naga society.
In Nagaland, weaving is a traditional craft that has been passed down through the generations. Shawls, shoulder bags, ornate spears, table mats, wood carvings, and bamboo works are produced by each tribe, each with its designs and colors. The design of the shawl reflects the wearer's social rank in several tribes.
Tsungkotepsu and Rongsu of the Ao tribe; Sutam, Ethasu, Longpensu of the Lothas; Supong of the Sangtams; Rongkhim and Tsungrem Khim of the Yimchungers; Angami Lohe shawls with thickly embroidered animal themes, and so on are some of the most well-known shawls.
The bhut jolokia, also known as the ghost pepper, is found in Nagaland and is one of the world's hottest chilis, measuring 855,000 SHU on the Scoville scale. All of Nagaland's tribes have their cuisine, which includes a lot of meat, fish, and fermented goods.
Smoked pig cooked with fermented soya bean, on the other hand, is the state dish. Naga cuisine makes extensive use of plants cultivated locally, as well as ghost peppers, ginger, and garlic. Snails cooked with pork and silkworm larvae, a pricey state delicacy, are two popular meals. Galho is rice, leaf, and condiment-based vegetarian porridge. Zutho and thutse, beers made with sticky rice, are popular drinks.
Traditional Naga culture is incomplete without folk songs and dances. Folk tales and songs are used to keep the oral heritage alive. Naga folk songs are both romantic and historically significant, with songs recounting full stories about legendary ancestors and events.
There are also seasonal songs that describe activities that take place throughout a farming season. The Nagas' tribal dances provide insight into the people's inborn shyness. In Nagaland, war dances and other dances performed by diverse Naga tribes constitute an important art form.
How To Reach Nagaland
Nagaland is one of India's Seven the Sister States, located in the country's north-eastern corner. Nagaland, a mountainous state bordering Myanmar, is home to a variety of ethnic tribes who celebrate their distinct cultures and festivals. Kohima, the capital of Nagaland, was engaged in the animosities of WWII and suffered greatly as a result.
The scars and exhibits of the Great War may still be seen around the city. Nagaland is a lovely state with a lot to offer visitors. Let's take a look at how to go to the state from various locations across the country.
1. By Air
Nagaland's principal domestic airport is located at Dimapur, the state's largest city. Dimapur, which is bordered by Nagaland and Assam districts, serves as the state's entry point. The Dimapur Airport, Nagaland's only civil airport, was built during WWII. It now has direct flights to major eastern airports such as Guwahati and Kolkata.
Regular flights to and from Dimapur are operated by airlines such as Air India, Indigo, and Go Air, providing the state with much-needed air access and connectivity to adjacent states and far-flung locations across the country. Dimapur is 72 kilometers from Kohima, the state capital, and may be reached by bus or taxi.
2. By Rail
Nagaland's most important railhead is Dimapur. The station is located in the Dimapur district and is on the Lumding-Dibrugarh portion of the North-East Frontier Railway's mainline. Dimapur is well connected to Guwahati and Kolkata by train, and both cities have rail connections to practically every section of the country, allowing Nagaland to be connected to the rest of India.
Trains to Dimapur include the Avadh Assam Express, Rangiya Dibrugarh Express, JAN Sharabdi Express, Kamakhya Dimapur BG Express, and New Delhi Dibrugarh Rajdhani Express.
3. By Road
The road network in India's northeastern provinces, including Nagaland, has vastly improved in recent decades. The capital city of Kohima is also accessible by car. Tourists arriving by train or flight in Dimapur can take a cab or bus to Kohima.
Bus services between Kohima and other cities and regions in Nagaland are provided by both public and private bus companies. There are inter-state buses that run between Assam and Nagaland, for example. Cabs also run regularly between cities and areas.
4. Getting Around
People in Nagaland largely use road transportation to get about. Roads are the only way to get to some of the state's most remote places. State highways and a well-maintained road network assist in connecting all districts and outlying locations. Regular bus services are provided by Nagaland State Transport (NST) between these areas and the major cities.
Tourists exploring the state must rely mostly on bus services, while cabs are also available in some areas. Dimpur to Mokokchung, Wokha, Zunheboto, Tseminyu, and other locations are popular bus routes.
Nagaland Weather And Best Time To Visit Nagaland
Nagaland, which is located in the extreme northeastern section of the country, remains a mystery to most people. They are home to indigenous tribes who live a life that is distinct from that of the rest of the country.
There have been developments that have improved access to various portions of the state and developed better connectivity with other parts of India. Despite this, the state retains its unique identity, which explains why tourists are becoming increasingly interested in visiting there.
It's crucial to know which seasons are excellent for visiting and which seasons should be avoided, as well as the weather conditions that prevail in the region if you want to learn more about Nagaland.
1. Summer (March to May)
Summer begins in March and lasts until the end of May. Temperatures fluctuate depending on the area's and district's altitude. Summers are humid yet moderately hot, in contrast to the rest of the
country. Temperatures can reach up to 30°C, which is rather comfortable. The minimum temperature drops to 16°C, which is inconceivable elsewhere. Summer is the shortest season, lasting less than three months, and is often enjoyed with little discomfort.
2. Monsoon (May to September)
In Nagaland, the monsoon season lasts from May to September. During these months, the state sees medium to heavy showers, with the intensity varying depending on the location of the area and its proximity to mountains.
The months of August and September have the most rain. In Nagaland, the monsoon corresponds with the agricultural season. Tourist activity is at an all-time low because most people are engaged in farming and there are severe showers.
3. Winter (October to March)
Nagaland's winters are incredibly pleasant and lovely. Humidity is at an all-time low, and temperatures are mild, making it ideal for moving around and exploring various places. Temperatures continue to drop as you ascend, reaching as low as 4°C. There are also snowfalls on occasion.
This is when visitor activity is at its peak, and the city is teeming with bustle. Tourists participate in a variety of activities like bird viewing, trekking, city tours, learning about local cultures, and relaxing in the cool weather. However, before organizing a trip, it is a good idea to verify the weather conditions in the location you intend to visit.
Best Places to see in Coorg (2022)
Nagaland's Best Tourist Attractions
Nagaland has always distinguished apart from the rest of India, from their strange headdresses to their strange sense of fashion, from their great handloom to their peculiar cuisine taste, from their vivacious festivals to their choice of prizes in the form of animals' skulls. This lesser-known state is an interesting site to visit, with a vibrant culture and unrivaled traditions.
We have no idea that behind every corner in Nagaland, there is a surprise waiting for us; the surprising influence of Hinduism, the unmistakable markings of Christianity, and stories renowned well beyond Indian borders make Nagaland a genuinely intriguing place that deserves to be explored.
So, once again, we've taken on the task of informing intrepid travelers like you about land as fascinating as Nagaland.
1. Dimapur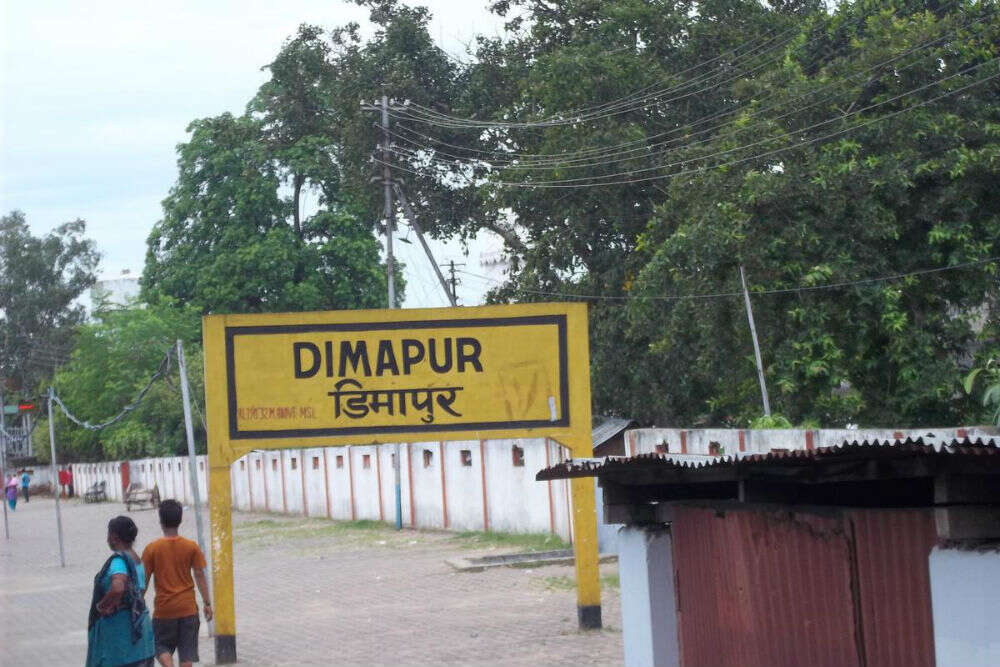 Dimapur, the state's entry gateway, extends a warm welcome to visitors visiting Nagaland. It is a well-connected town with good road conditions and a beautiful setting. Nature and history buffs will find enough to do in the town. The 13th-century Kachari Ruins are one of Dimapur's most beautiful spots, and the ruins here are evidence of Ahom's invasion. Dimapur welcomes nature lovers with open arms and takes them on a wonderful tour.
Some of the areas noted for their amazing scenic beauty include Nichuguard Village, Kuki Dolong Village, Chumukedima, Seithekima Village, and Medziphema. These sites in and around Dimapur are perfect for tourists since they are quiet and far away from the rush and bustle of city life.
Diphupar is one of the best places in Nagaland to learn about the cultures of the Angami, Lotha, Chakehsang, Sumi, Sangtam, Ao, Rengma Pouchury, and Zeliang tribes. Ruzaphema is a one-stop store for shopping in Dimapur; it's around 5 kilometers from Kohima and is known for displaying some of Nagaland's best treasures.
Dimapur is a vibrant land that captures the essence of Nagaland. It is, in fact, the only airport in the entire state. Dimapur is home to the Zoological Park, Ao Baptist Church, Diezephe Craft Village, Nagaland Science Centre, Green Park, Rangapahar Reserve Forest, Intanki Wildlife Sanctuary, and Shiv Mandir, among other attractions.
2. Kohima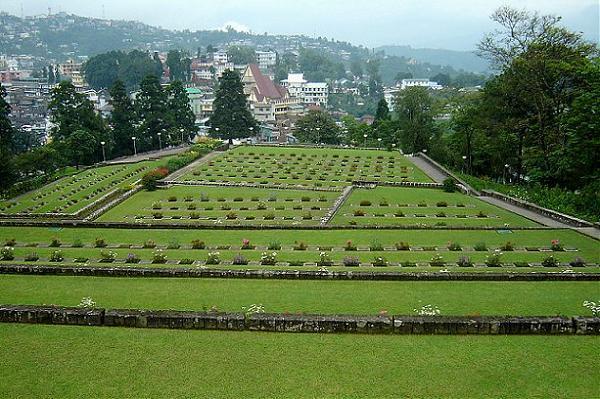 Kohima, Nagaland's capital, is without a doubt the most attractive site to visit in the state. Despite its status as a commercial center, Kohima retains its natural attractions and is one of the most captivating places to visit in the state. Kohima has become an everlasting landmark for the state as a result of the town's unique blend of ancient and modern elements.
The town has a lot of picturesque vistas and it also reminds me of a situation from the Second World War. Kohima provides a glimpse into the lives of the Angami people that inhabit this area. Kohima, with its perfect blend of culture and history, is a must-visit destination. The Japfu Peak (3048m) and the Puliebadze Peak have long been popular tourist destinations.
Tseminyu, on the other hand, continues to pique the interest of history buffs, who can marvel at the old ruins, abandoned villages, shattered crockery, and graveyards. Other tourist attractions include the Kohima War Cemetery, Naga Bazaar, Kohima Zoo, Kohima State Museum, and the Deputy Commissioner's Bungalow.
Places To See In Andhra Pradesh
3. Mokokchung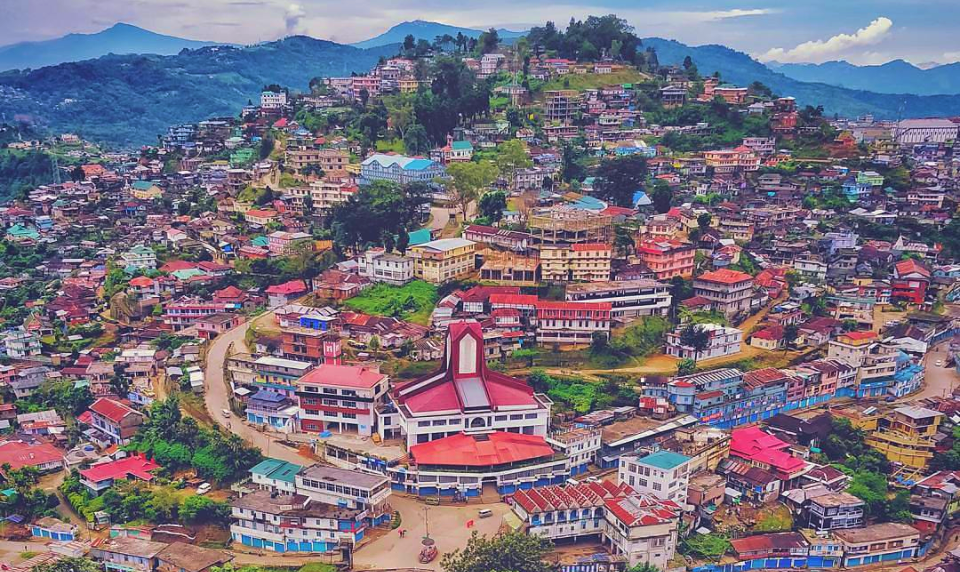 Mokokchung is the home of the Ao people and is considered Nagaland's most beautiful and active region. Mokokchung is quickly becoming a tourism hotspot in Nagaland, because of its hospitality, rich traditions, and festivals. It is often believed that one of its locations, Longkhum, is a nature lover's heaven.
Rhododendrons adorn the hillocks, and the gorgeous atmosphere is worth falling in love with. Longkhum is also noted for its ethnic handloom and craftsmanship, as well as an animist cult known as Limapur. Ungma is another point of importance in the Mokokchung district, and it is thought to be the first settlement established by the Ao tribe when they arrived in Nagaland from Chungliyimti.
The Ao tribe considers Ungma to be a living museum. You could also like to go to Chuchuyimlang, which is a tourist village that is also known as a festival village.
This community is well-known for hosting Ao Nagas celebrations such as the Moatsu festival (celebrated in May). In addition to these attractions, visitors should visit the Mokokchung District Museum, Changtongya, and Mokukchung Park.
4. Mon
Mon, the territory of the Konyak Nagas, is a fascinating place to explore in Nagaland. Mon is a fascinating area to visit in Nagaland, known for its tattooed warriors, head-hunting prowess, and individuals with blackened teeth. The Konyaks, who identify as Noah's descendants and engage in agriculture, are said to have the best crop in the state.
A traveler passing through Mon can have a variety of unusual interactions. For example, if you happen to be in Longwa (the largest village in the Mon district), which shares a border with Myanmar, you can have half of your body in India and the other half in Myanmar. Longwa's chief's residence, where the chief lives with his 60 wives, is also a popular tourist destination.
The residence's vast quantity of trophies made of animal skulls is a memorable sight. Other sights in Mon include Shangnyu Village and its famous wooden carvings, Veda Peak, and Chui Village.
If you visit Mon in April, you'll have the chance to see the Konyak Nagas' Aoleang Monyu Festival, which is a bustling harvest festival. It is a week-long event in which sacrifices are made and great feasts are held.
5. Wokha
Wokha is Nagaland's wonderful gift from nature. Wokha is a nature lover's delight, dotted with vibrant orchards, covered with multi-hued flowers, and bordered by hills and a river.
This district, which is about a 4-hour journey from Kohima, is the ideal place to relax and enjoy nature's splendor. A tourist village above Riphyim is a prominent attraction in the Wokha region, and it is recognized for its spectacular views of the Donyan River dam.
The tourist lodge in Riphyim is especially worth seeing because each room's window provides an uncluttered view. Wokha is the home of the Lotha tribe, and it is here that visitors may engage with tribal people and experience their traditional art and craft. Mount Tiyi, Liphanyan Governor's Camp, Water Pool, Totsu Cliff, Tehurang Valley, Baghty Valley, and Vankhosung town are some of the other attractions in Wokha that may be of interest to visitors.
In November, the Lothas celebrate the Tokhu Emong Festival, a post-harvest festival. This 9-day event is thought to be the greatest time to visit Wokha.
6. Dzukou Valley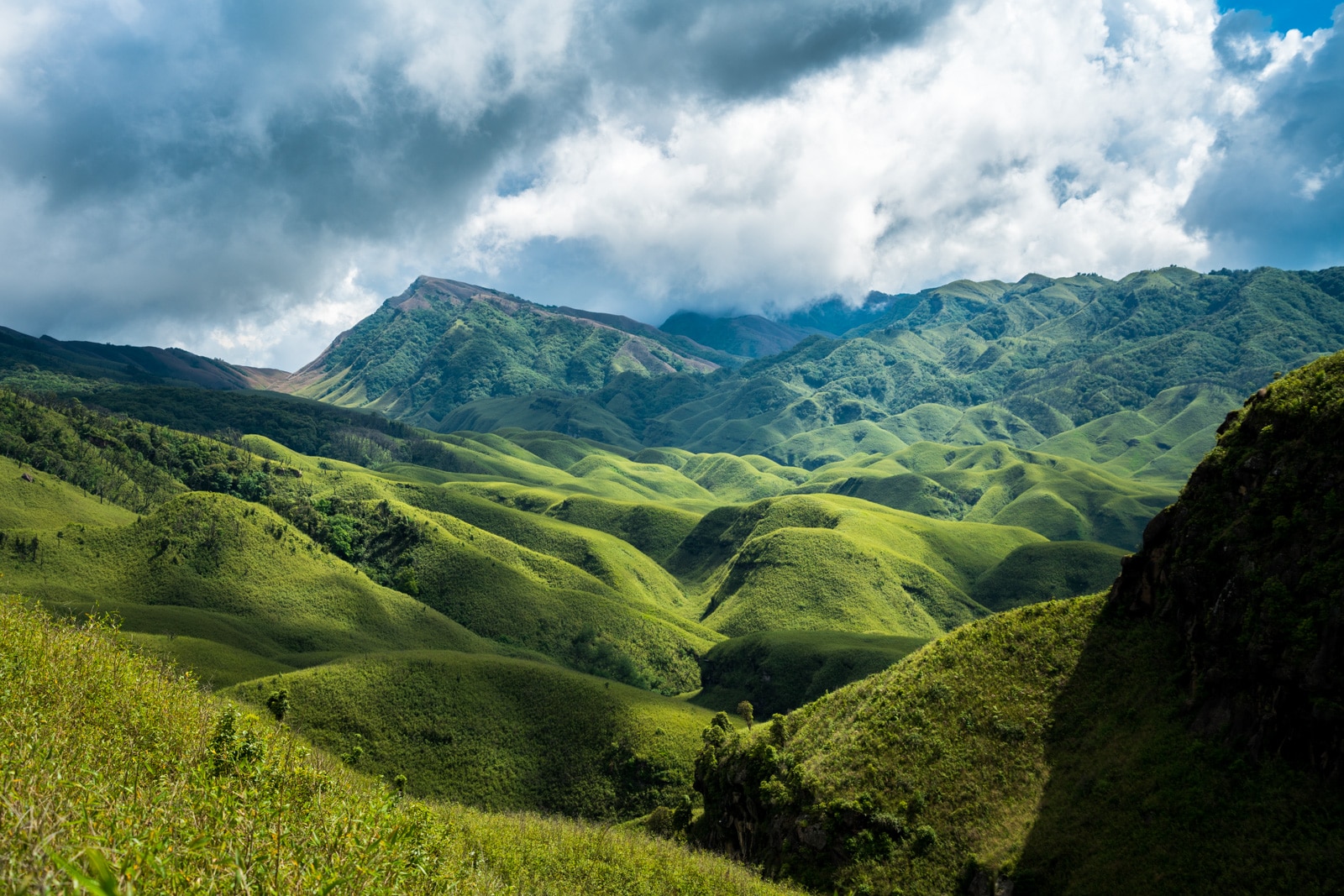 Dzukou Valley (2438m) lies about 30km from Kohima, the state capital, and is blessed with totally captivating beauty. The stunning Dzukou Valley is a trekker's paradise and is often regarded as the country's best trekking circuit. Dzukou Valley is Nagaland's equivalent of Uttarakhand's Valley of Flowers.
This valley is a must-see in Nagaland, as it is an untouched and unspoiled country with a large quantity of multi-hued flowers. Dzukou is strewn with various ravines and streams, providing spectacular views.
The greatest time to visit Dzukou Valley is in the spring when the entire valley is covered in flowers and appears to be heavenly; nevertheless, winter is also a good time to visit, as one may see a deserted but gorgeous view of the valley at this time of year.
7. Tuophema Village
Tuophema, a tourist community around 41 kilometers from Kohima, is based on an ethnic tourism approach. Traditional thatched homes, traditional antiques, jewelry, clothes, and souvenir museum, and authentic Naga cuisine are all available in the village.
This location allows visitors to immerse themselves in Nagas' vibrant colors and learn more about the culture of this unique region. The annual Angami Sekrenyi festival, held between the 25th and 27th of February, is a key draw for visitors to this village.
8. Green Village of Khonoma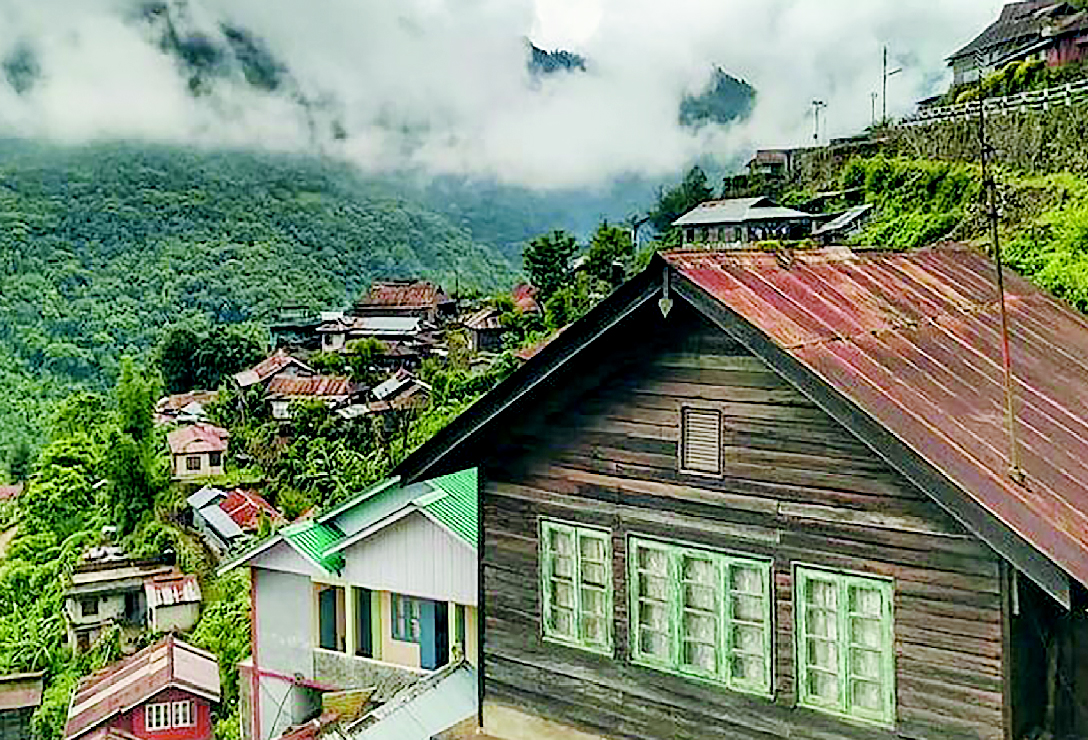 Khonoma Green Village is the consequence of Naga tribes acting responsibly. Khonoma Green Village is a one-of-a-kind community in India, located around 20 kilometers from Kohima. The settlement is home to the Angami tribe, who have abandoned hunting in favor of agriculture (jhum or shift cultivation) as a means of subsistence.
The houses in Khonoma are built with natural materials as a method for Angami to exhibit care for natural resource conservation. Baskets are woven and handloom work is done alongside agriculture in this beautiful village.
Khonoma is unquestionably an inspiring location that brings us closer to nature and encourages us to take action to save and safeguard our natural environment. This location's energy is something that everyone should experience.
9. Benreu
Benreu is a village in Nagaland's Peren district that epitomizes unspoiled beauty. Nagaland's ethnic tourism is symbolized by this lovely village nestled on a ridge. This village is a perfect entryway to a quiet stay in the middle of pure nature because it is still undiscovered.
Apart from the stunning scenery, the modest village life and day-to-day activities are the main attractions here. Benreu is a cultural paradise that displays a wide range of Naga lifestyles and cultures.
10. Meluri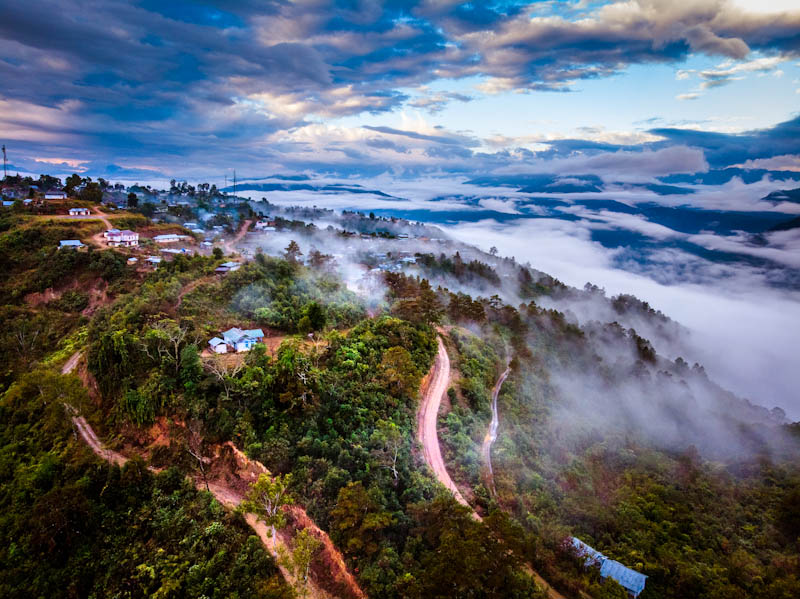 Meluri is located in Nagaland's Phek region, nestled among lush undulating hills. In the Kiphire area, this little settlement is located midway along the major path to Mt. Saramati.
Meluri is home to the Pochury tribe, which are renowned for their hunting prowess. The intriguing rock formations are the main draw for visitors to Meluri. Meluri's two lakes, Dzudu and Shilloi, are equally well-known.
These lakes are thought to have mystical properties and have long been shunned by humans; however, one of the two lakes (Shilloi Lake) has become a famous tourist destination and is utilized for angling.
The Zanibu Peak, located near Dzudu Lake, is a fantastic spot to visit since it provides a vantage point from which one can see a huge portion of Nagaland as well as Mt. Everest.
11. Kiphire
In Nagaland, Kiphire is regarded as an awe-inspiring district. Kiphire is a wonderful destination for adventure seekers, as it offers activities such as trekking, rafting, and canoeing in addition to beautiful scenery. The highest peak in Nagaland, Saramati (3841m), is located in Kiphire, where a trekker can enjoy a three-day trek through a lovely Rhododendron forest.
Pungro, Salumi, and Mimi are just a few of Kiphire's picturesque settlements. Mimi and Salumi, for example, are thought to be virgin regions.
Several caverns and waterfalls can be found in these communities, adding to the beauty of this already stunning area. In Kiphire, there are caves east of Pungro town, caves at Mimi Village, a waterfall between Mimi and Khonga village, the Salt River Mihki, Kisatong Village, and the Fakim Wildlife Sanctuary.
12. Peren
Peren, home to the Zeliagrong and Kuki tribes, is another wonderful site to explore in Nagaland. Peren is Nagaland's rich cultural bank, in addition to its unrivaled natural beauty. Peren's main attractions are the Bereu village and Mt. Pauna settlement. Mt.Pauna provides a fantastic opportunity for nature lovers to gain a panoramic view of the valley below, which is lushly forested.
Mt. Pauna Village is a tourism village in Nagaland that highlights the Zeliagrong and Kuki tribes' rich heritage and culture. The lodging is provided in the shape of huts built traditionally under a tree to bring tourists closer to nature.
Gastronomists will be able to sample real tribal cuisine such as Kennie Nku, a local bread made from sticky rice and baked in a heated stone kiln. Other attractions in Peren include Ntangki National Park, Mt. Kisa, and the Puilwa Village caves.
13. Tuensang
Tuensang is Nagaland's easternmost district and the home of the Chang Nagas. Even though the Chang tribe is the most numerous, Tuensang is known for being a site where several tribes coexist. This coexistence has resulted in a delectable mix of culture and heritage in this neighborhood. Handloom, handicrafts, artworks, and jewelry are very prominent in Tuensang.
It is one of the best sites in Nagaland to do souvenir shopping. Changsangmonko and Chilise Village, Chunglimiyti Village, and Tsadang Village all have great legends to tell, and these villages are also some of the most interesting spots to visit in Tuensang.
14. Longleng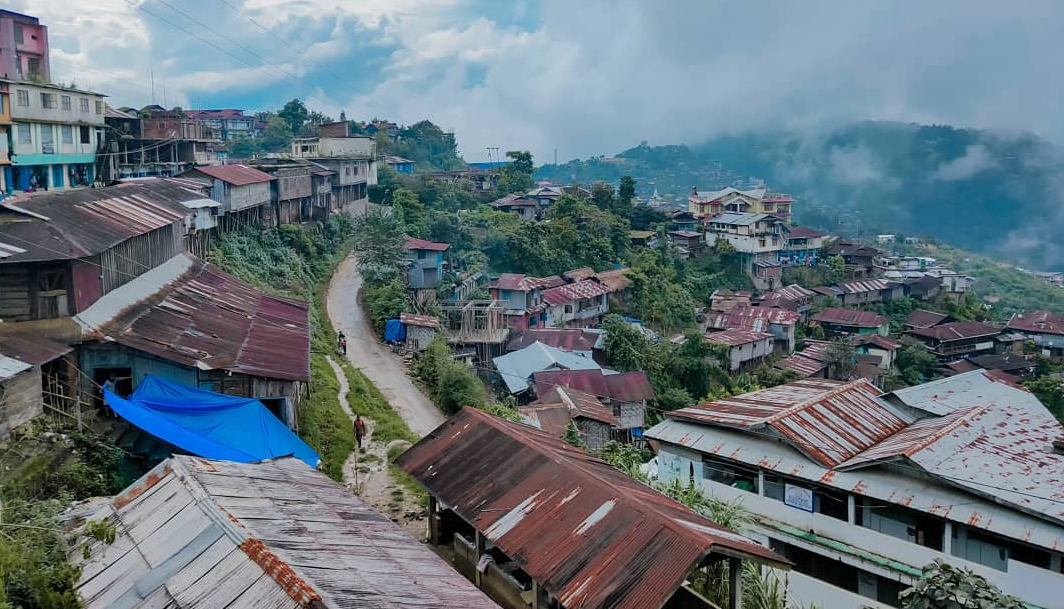 Longleng is known for its exciting 32-kilometer route, which is popular with thrill-seekers. Longleng is home to the Phom Nagas, who are known for their pottery, bamboo work, and spinning skills.
Longley's greatest attraction is its market, which has retained its historic charm to this day. Longleng is best visited during the festive season since the Phoms are noted for preserving their customs and culture through festivals and artifacts.
Monyu, the biggest festival held here, commemorates the conclusion of the winter season and the start of the summer season. It's a six-day celebration that celebrates Longleng culture at its best.
A tourist would be interested in spending time in the tranquil and beautiful nature of Longleng in addition to the festivities. The Dikhu River is a popular tourist destination, with many people bathing and picnicking on its sandy beaches.