Tamil Nadu is India's eleventh largest state and one of the country's oldest regions, located at the country's southernmost tip. Archaeological digs in Attirampakkam, Keezadi, and Adichanallur have turned up artifacts that have been carbon dated to the ancient period. The majority of the inscriptions discovered at the sites are in Tamil, an ancient classical language used by one of the world's oldest surviving civilizations.
Tamil Nadu became one of the richest in terms of art, architecture, culture, and devotion thanks to Sangam literature, Bhakti movements, and the reigns of the Pallavas, Cholas, and Pandyas. The Great Living Chola Temples, the Mahabalipuram Group of Monuments, and World Heritage Sites are silent witnesses to ancient Tamilians' skills and craftsmanship.
Thanks to friendly people, magnificent beaches, heritage and ancient sites, temples, ragged countrysides, sanctuaries, as well as theatres and pubs with fantastic music for a bustling nightlife, Tamil Nadu, with the country's third-largest coastline, has great tourism. If you want to visit Tamil Nadu, our travel guide will assist you in making the most of your vacation.
How to Reach :-
The state is bordered on the northwest by Karnataka, on the west by Kerala, on the north by Andhra Pradesh, on the east by the Bay of Bengal, and on the northwest by the Union Territory of Pondicherry.
Everything about Tamil Nadu, from its social, cultural, and artistic forms to its temples and heritage sites, gorgeous hill stations, and beaches, satisfies the ardent sightseer.
Tamil Nadu's transportation infrastructure is so well-organized that it is simple to travel to the state from anywhere in India or beyond. Traveling by air is the simplest and fastest way to get to Tamil Nadu. We'll show you how to get to Tamil Nadu, a state rich in history.
1. By Air
Tamil Nadu has a well-developed domestic aviation network that connects the state's major cities with the rest of the country. At Chennai, Tiruchirapalli, Coimbatore, and Madurai, local and international airports operate flights to the United Kingdom, the United States, Singapore, Sri Lanka, Dubai, Sharjah, Malaysia, and other destinations.
Domestic airports can be found in cities such as Thuthukudi (Tuticorin) and Salem. From the airport, you can take local buses, auto-rickshaws, or mobile app taxis to your destination.
2. By Train
Tamil Nadu is a member of the Southern Trains, and the state's railways constitute a vast intra-state rail network that stretches the length and breadth of the state.
In addition, the railways run trains to and from all areas of the country, including West Bengal, New Delhi, Punjab, Jammu and Kashmir, and Assam, as well as to and from the southern neighboring states. Traveling by rail across Tamil Nadu is a once-in-a-lifetime experience. It's relaxing to sit by the windows and gaze out at the undulating countryside, animals grazing on the plains, coconut plantations, massive neem trees, and distant temple gopuras (tower).
Places to Explore in Andaman and Nicobar
3. By Road
The road network in Tamil Nadu is approximately 1.70 lakh kilometers long. Government and private buses run through Tamil Nadu and to the neighboring states of Kerala, Karnataka, Pondicherry, and Andhra Pradesh in a well-organized inter-and intra-state network. There are a variety of buses available, including air-conditioned sleeper coaches, premium and semi-deluxe coaches, and conventional buses. In Tamil Nadu, there are well-maintained national and state highways that make getting to the state a breeze. For travel, you might either order a call cab or a tourist taxi.
4. Finding Your Way
To travel within their precincts, all towns and cities in Tamil Nadu have their government and private buses. You may easily go about the state by using a local bus service.
When Is The Best Time To Visit Tamil Nadu?
1. The season of summer
The summer months in Tamil Nadu are hot and humid, with the state's coastal and interior parts becoming hot and humid. Hill stations such as Ooty, Kodaikanal, and Yercaud offer a welcome break from the heat of the lowlands. On the coasts, sea breezes calm the nights. Watermelons, mangoes, jackfruit, ice apples, and soft coconut water are among the summer seasonal fruits available in Tamil Nadu. The average temperature is between 25 and 45 degrees Celsius. Wear light, soft cotton clothing and drink plenty of water.
Where you can Scuba dive in India
2. Monsoon season
From June through September, Tamil Nadu, like the rest of India, has a southwest monsoon. During this period, the southwest rains are weak in Tamil Nadu, with places near the Ghats receiving more rainfall. Soon after the Southwest monsoon leaves, the Northeast monsoon arrives in Tamil Nadu, bringing heavy rains from October to November, the rainiest months of the year, with strong thundershowers and flooding in low-lying areas. The constant showers make travel and sightseeing difficult in Tamil Nadu during this time of year. The average temperature throughout these months is 25°C to 30°C.
3. The season of winter
Even in December, when winter has arrived, Tamil Nadu receives rain, which is referred to as winter rainfall. Aside from that, Tamil Nadu's winters are pleasant. The climate in hill stations and plains near them is colder than in the rest of the state. Winter is an excellent season to travel across the state, visiting historical sites, beaches, and shopping. Winter is the best time to shoot birds migrating for the winter along the wild wetlands and sanctuaries of Tamil Nadu if you are a bird-watcher. On a chilly winter day, hot filter coffee and steaming vadas are the ideal combinations. The seasonal temperature ranges from 20 to 30 degrees Celsius.
Things To Do In Tamil Nadu :-
Here are some activities you can participate in while visiting Tamil Nadu.
1. Tourism for Adventure
There are around a dozen hill stations in Tamil Nadu, from the well-known Ooty and Kodaikanal to the lesser-known Vellingiri (Coimbatore), Kolli (Namakkal), Sirumalai (Dindugal), and Jawadhu Hills with its rose gardens and lush green valleys (Eastern Ghats). The hill stations, with their lush foliage, provide excellent walking and hiking opportunities. Rock climbing and paragliding are available at Yelagiri, hand gliding is available at St. Thomas Mount near Chennai, and paragliding is available in the Nilgiris and Mettupalayam.
2. Waterfalls
With the number of most stunning cascading falls found throughout Tamil Nadu, there appears to be no shortage of waterfalls. Visit Hogenakkal Falls (Dharmapuri) for a coracle ride or a traditional oil massage and bath, Rat Tail Falls or Thalaiyar (Palani Hills), Courtrallam (South India's Spa in Tirunelveli), Pykara (Ooty) for boat rides, Silver Cascade (Kodaikanal), and the lesser-known Kutladampatti (Madurai) or Agaya Gangai (Kolli Hills). These are just a few of the many waterfalls found in Tamil Nadu.
3. Watersports
The plethora of venues that offer aqua sports like snorkeling, diving, angling, kayaking, surfing, and sailing will astound you. Visit the coastal village of Manapad near Tuticorin, where the water is said to have the best waveforms, do scuba diving or kiteboarding in Rameshwaram, or visit Covelong Beach near Chennai, where the Covelong Point Surf and Music Festival is held. At Covelong, you could purchase charming handcrafted surfboards.
PLACES TO SEE IN PHUKET ISLAND
4. Environmental Protection
Wildlife enthusiasts would enjoy their visit to Tamil Nadu's wildlife sanctuaries and nature parks. Some are truly unique, such as the Grizzled Squirrel Wildlife Sanctuary near Madurai for endangered Grizzled Giant Squirrels, Vallanadu Wildlife Sanctuary in Thuthukudi for Blackbuck antelopes, Kalakkad Mundanthurai Tiger Reserve in Tirunelveli for tiger conservation, and Point Calimere Wildlife and Bird Sanctuary along the sea at Palk Strait near Nagapattinam for endangered Blackbucks and water birds You could even be able to see Bottlenose Dolphins and visit an Olive Ridley Turtle hatchery.
5. Coral reefs
The Gulf of Mannar Marine National Park is located on the south-eastern tip of India and west of Sri Lanka and is part of the Gulf of Mannar Biosphere Reserve. The Park consists of 21 islands with coral reefs, estuaries, beaches, mangroves, pearl banks, and a diverse marine life that includes over 3,600 plants, invertebrates, whales, dolphins, turtles, and birds, including endangered Dugongs. Coral reefs are dubbed "Underwater Tropical Rain Forests" because they are one of the world's richest marine biospheres. Glass-bottomed boats are available to take you on a ride through the shallower areas of the seas.
6. A Meditative Space
Tamil Nadu is noted for its rich heritage of devotion, traditions, and spirituality, as seen by the state's numerous temples and ashrams. These ashrams attract visitors seeking inner peace and tranquility through music, meditation, and yoga. You can practice yoga and meditation at the Ramana Ashram and Sheshadri Swami Ashram in Tiruvannamalai, near Chennai, the Isha Yoga Centre in Coimbatore, and the Sivananda Yoga Vedanta Meenakshi Ashram in Madurai, which is set in the lushest and picturesque surroundings a little further away from the Western Ghats. In all of the ashrams, visitors are accommodated and fed.
7. Festivals
Apart from traditional festivals such as Pongal, Navratri, and Diwali, Tamil Nadu has its own unique Natyanjali Dance Festival (Feb-March) at Nataraja Temple in Chidambaram, Mahamaham at Kumbakonam (Feb-March), also known as the Kumbh Mela of South India, the music festival for Saint Thyagaraja at Thiruvaiyaru in Thanjavur (Jan-Feb) on the
8. Shopping
This is becoming a popular destination for visitors to Tamil Nadu. Each state district has its unique specialties that can be purchased as mementos to remember your visit. Silk saris from Arni and Kanchipuram, the latter made famous by magnificent Temple borders, floral designs, and stripes, world-renowned bronze idols and statues from Swamimalai in Kumbakonam in Thanjavur district, and Thanjavur Paintings, musical instruments, and other metal items
Stone carved statues could be purchased at Mahabalipuram, wild honey, spices, chocolates, and tea could be purchased in the hill stations of Ooty, Yelagiri, and Kodaikanal, and exquisitely handcrafted silk mats made of Marsh reeds could be purchased in Pathamadai in Thirunelveli. You'd be startled by the number of bright clay dolls sold even in pushcarts and on street corners for Navratri, the doll festival if you went shopping in Tamil Nadu around September or October.
KASOL, ONE OF THE BEST HOLIDAY DESTINATIONS FOR SEAFARERS IN INDIA
9. Cuisine
As you journey across the districts of Tamil Nadu, you will have the opportunity to sample the region's specialties. Thirunelveli's buttery, soft Halwa, Mannaparai's fried crunchy Murukku (Thiruchirapalli), Ambur's piping hot biriyani (Vellore), and Chettinad's spicy delicious, aromatic food like Kuzhi Paniyarams, Chettinad Chicken, or Meen Kozhambu (a spicy fish gravy). In a classic steel dabara tumbler, wash it all down with a particular Jigirdhanda from Madurai or a degree kaapi from Kumbakonam (cup and saucer).
10. Stay In
Every city and town would have a variety of cheap hotels, luxury accommodations, and resorts where you could book a room or cottage, as well as off-the-beaten-path destinations. You may be able to stay in larger towns closer to your destination because local transportation is not a major barrier, with mobile app taxis and local buses on the move. The Tamil Nadu Tourism Development Corporation offers accommodations in most of Tamil Nadu's tourist destinations, so you might contact them for a place to stay.
11. Nighttime Activities
You might need a break before hitting the pillow after a long day of performing the visits. Sundown activities are popular in most Tamil Nadu cities. You can go to the movies, have a late meal or drink at a pub, or even shake a leg to loosen up those sluggish limbs. Pubs and restaurants can be found in most tourist-heavy regions, such as hill stations and metro stations.
Tourist Attractions in Tamil Nadu ;-
1. Chennai
Chennai, the capital of Tamil Nadu and the location of Marina Beach, is a mix of modernism and heritage. The city's old architecture and traditional liveliness are a visual feast for the eyes. Chennai emits a quiet environment and a tranquil lifestyle, breaking the monotony of the hustle and bustle of urban towns. Chennai inhabitants are laid-back and extend a warm welcome to all visitors.
2. Coimbatore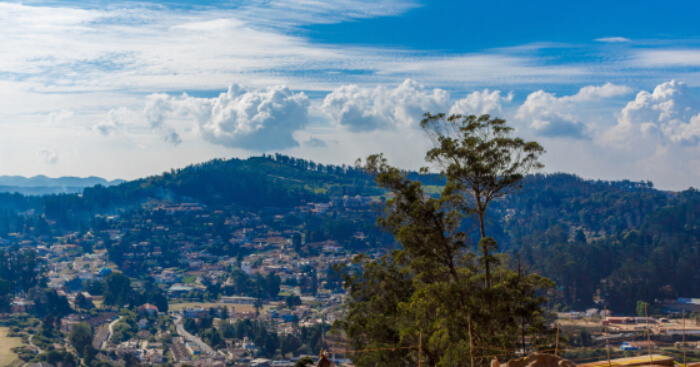 Coimbatore, Tamil Nadu's second-largest city, is primarily an industrial area. Coimbatore, located on the banks of the Royal River, was formerly the abode of royalty. Coimbatore enjoys a lovely climate all year. The fresh air and clear skies refresh your mind and soul.
3. Kanyakumari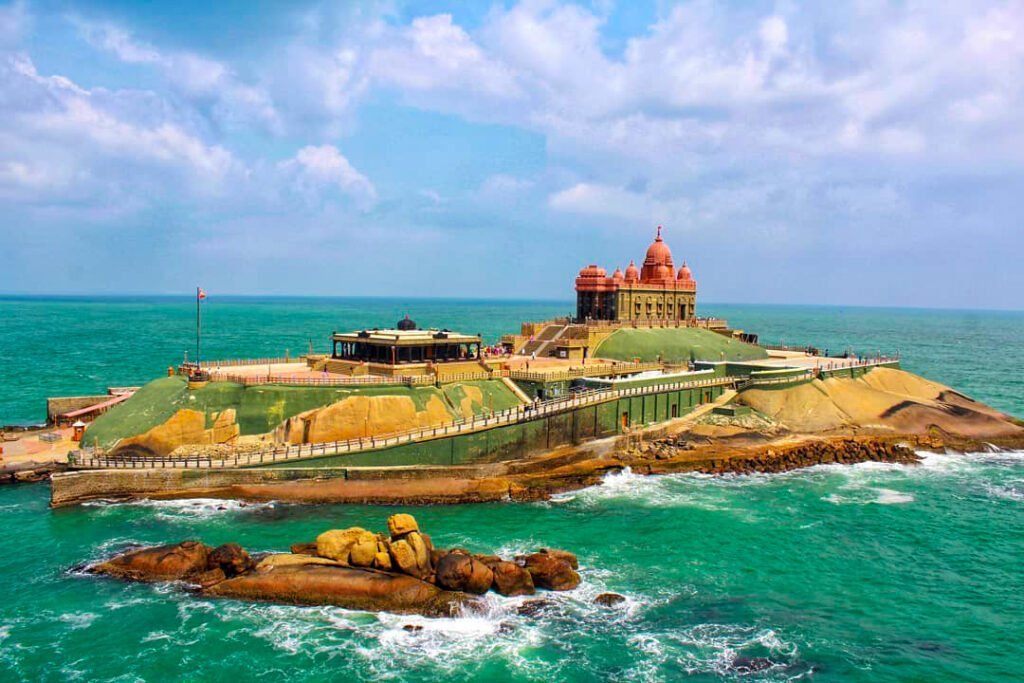 Kanyakumari is a pearl of the South, full of magnificence and a true spectacle. It is the meeting point of three massive oceans: the Bay of Bengal, the Arabian Sea, and the Indian Ocean. Kanyakumari, at the tip of Peninsular India, is a charming town that was once regarded as the Alexandria of the East. Kanyakumari is known for its trade and commercial realms, as well as its pastiche of culture, history, heritage, and custom.
4. Kodaikanal
Kodaikanal has justifiably acquired its reputation as Tamil Nadu's most tranquil and calm hill station. It is one of the country's most popular hill stations. Kodaikanal, located in the Palani foothills, is a quiet hill station that offers a respite from the hustle and bustle of city life. Kodaikanal, also known as the Forest Gift, is known for its shopping malls, Astrophysical Observatory, and filter coffee.
5. Mahabalipuram
Mahabalipuram is the most visited pilgrimage site in India since it is encircled by Pandavas' rathas. Mahabalipuram is home to the Shore temple, which completes the golden tourism triangle of the south. Mahabalipuram has a sign in every corner and crevice. Every untouched stone in this region has a story to tell. The rock monoliths are a sight to behold, and the Dravidian architecture commands the spotlight.
6. Madurai
Known as the "Athens of the East," For years, wayfarers have been captivated by Madurai. This mythical state is a traveler's paradise, with its architectural mysteries. Madurai is home to several temples that feature complex architecture. These marvels have an ethereal appeal and appear wonderful. If you wish to learn more about Tamil Nadu's history, Madurai is a great location to start.
7. Rameswaram
Rameswaram is a terrifying island located in the Gulf of Munar. Rameswaram, sometimes known as the "Benaras of the South," attracts thousands of pilgrims each year. It is widely held among Hindus that anyone who visits Rameswaram would achieve Nirvana and serenity. The most well-known is the Ramanatha Swamy Temple, which has the longest corridor. Dravidian architecture is exemplified in Rameswaram.
8. Coonoor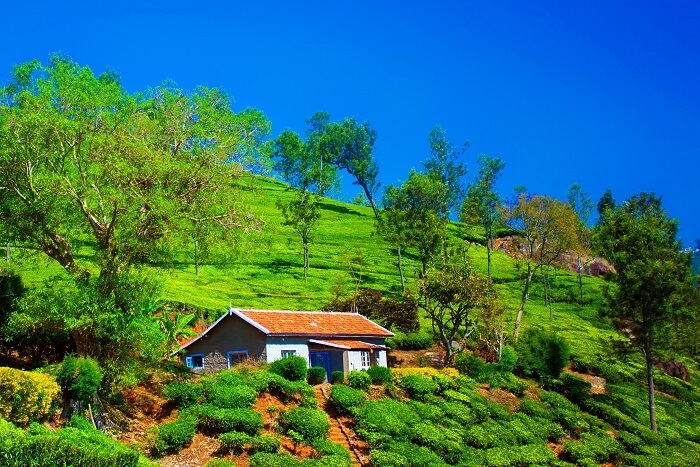 Coonoor is a lovely and calm hill station in Tamil Nadu, located in the Nilgiris. This hill station, which takes its name from an aboriginal tribe known as the Coons, is home to gorgeous valleys and milky waterfalls. The snake-like ravines that cut through the hills add to Coonoor's attractiveness. Lamb's Rock, Droog, Sim's Park, Dolphin's Nose Viewpoint, Pasteur Institute, and Law's Falls are just a few of the wonderful locations to explore in Coonoor.
9. Trichy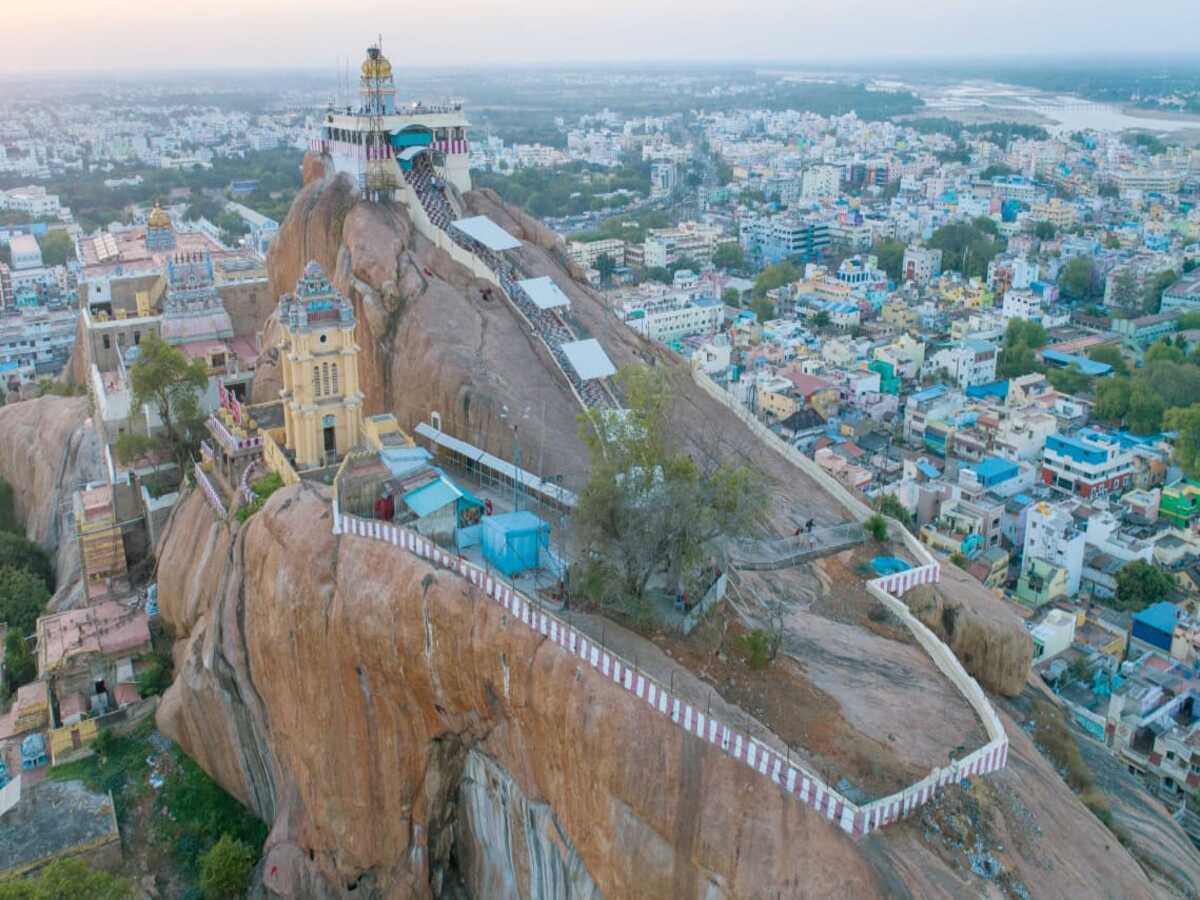 Tiruchirapalli, also known as Trichy, is a popular tourist destination on the banks of the River Kaveri. Trichy's architecture is a mix of modern and old styles, and it is dedicated to Jain monks. Trichy means "renowned monk's town," and it is home to several well-known Shiva temples. Hundreds of devotees make the pilgrimage to Trichy to pray to Lord Shiva. Thiruanaikka, Lord Shiva's residence, is located in Trichy and attracts Shiva worshippers from all over the world.
10. Vellore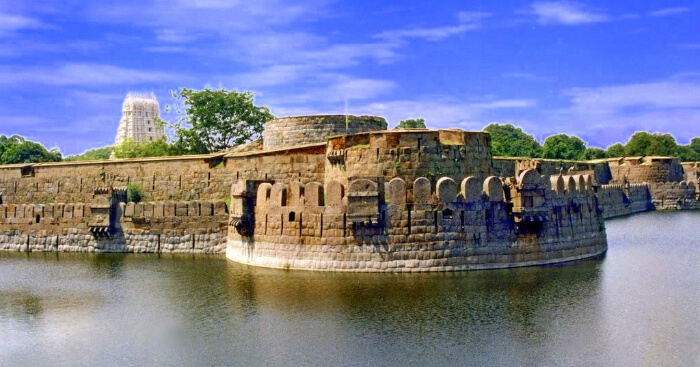 Vellore, an old Indian city, rests on the banks of the Palar River, like a scroll of former empires. Vellore is home to everything from historical landmarks to ruins to pilgrimages. When visiting Tamil Nadu, it is an excellent tourist attraction. Vainu Bappu Observatory, Goddess Mahalakshmi Temple, Science Park, Government Museum, Kavlavur, and the beautiful Yelagiri Hills are some of the most important places to visit while in the area. The adjacent Periyar Park is also a great area to go wildlife watching.
11. Nilgiris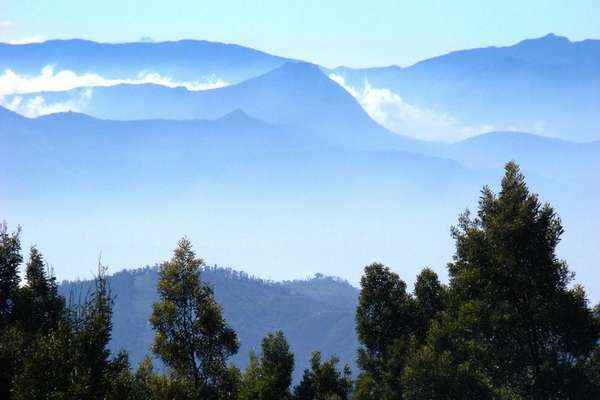 The Nilgiris, sometimes known as the "Blue Mountains of South India," has been a tourist hotspot since the British colonial era. Or, more likely, before them. The site itself is magnificent for dry eyes, with its blue tinge, hanging mist on the peaks, and acres and acres of rolling lush forests. The Doddabetta Peak, where elephants wander freely, is one of the most sought-after locations in the Nilgiris. You can also go for a walk in the Shola forests, have a picnic alongside Catherine Falls, and spend some time walking through the tea gardens of Silent Valley National Park.
12. Mudumalai
Mudumalai National Park and Wildlife Sanctuary is a must-see for everyone interested in unusual plants and animals. This park is very popular with hikers. Madumalai is home to several endangered species, as well as more than 34 reptile species, 200 bird species, and a variety of other animals. It's also a lovely place to relax, with its deep valleys and lush gorges, lakes, waterfalls, and rivers.
13. Krishnagiri
Did you know that Krishnagiri, a gorgeous paradise in Tamil Nadu, existed even during the Palaeolithic Age? It has rocks from that ancient period to show it. Krishnagiri is quickly becoming a popular destination for travelers to Tamil Nadu, thanks to its lush woods, gardens, historic temples, and museums. You may go sightseeing at areas like Hero Stones, Krishnagiri Museum, KRP Dam, and, of course, Kattuveera Anjaneya, a 2000-year-old temple. If that wasn't enough, you'll also get to live in a tent, complete with bonfires and all the trimmings, and enjoy the great outdoors with all the comforts! It's like having the best of both worlds.
YOU MAY LIKE-