Uttarakhand, often known as "Dev Bhoomi" (Land of the Gods), is the Republic of India's 27th state. It split from Uttar Pradesh in November 2000 and became an independent state. Naturalized over a 53,483-square-kilometer region, 86 percent of which is mountainous and 70 percent of which is filled with lush green woods.
Uttarakhand is hence known as the "Land of Nature's Blessings" and "Spiritual Attractions." It is one of India's most attractive northern states, nestled between the huge Himalayan mountain ranges and captivating everyone with breathtaking scenic scenery.
Attractive hill stations, a mix of snow-capped mountains, charming villages along zigzag mountain roads, Crystal Rivers meandering through mighty hills, world-famous national parks such as Jim Corbett National Park, and world heritage sites such as the "Valley of Flowers" and the "Nanda Devi Biosphere Reserve" are among the top reasons that tourists flock to Uttarakhand.
With a variety of breathtaking natural beauty and many old pilgrimage sites, the state can surely be described as the country's most vibrant tourism attraction. Tourists from all over the world flock here to spend quality time in the company of Mother Nature and to get up close and personal with the almighty god.
In this lovely place, pilgrims conquer their demons and adventurers conquer their fears. Travelers may see some of the country's most breathtaking landscapes with a well-planned Uttarakhand tourism itinerary. Sadhus and rishis who meditated alone in higher elevations are today visited by spiritual seekers seeking to reclaim their sanity.
The British built several summer retreats in Uttarakhand, which have subsequently been transformed into year-round vacation destinations for newlyweds. The state has long piqued the interest of tourists of all kinds. Some of Uttarakhand's most attractive tourism destinations await your arrival.
This location has been mentioned in ancient Puranas as the 'Dev Bhoomi,' or 'Land of the Gods.' Uttarakhand's history is separated into two regions: Garhwal and Kumaon. As a result, the historical and cultural differences between them may differ.
Uttarakhand carved out of Uttar Pradesh in the year 2000, is a millennium state with roots in ancient Hindu epics. Mythologies go deeper in the valleys than rivers. Uttarakhand Tourism suffered a lot after the June 2013 tragedy. That dip, though, was just temporary. The government is working hard to make travel in Uttarakhand safer.
Uttarakhand is also emerging as one of India's top adventure tourism destinations. Some of the most popular activities in Uttarakhand include bungee jumping in Rishikesh, paragliding in Pithoragarh, boating in Nainital, skiing in Auli, hiking to Kedarnath, jeep safari in Jim Corbett National Park, temple hopping in Haridwar, and camping in Kausani.
An adventurous soul can be gratified with a wonderful blend of forested regions, rugged cliffs, and undulating terrains.
How To Reach Uttarakhand
Uttarakhand, often known as the "Land of Gods" or Devbhumi, is a spiritual and natural wonderland popular with both domestic and international visitors. It is a place valued as much for its spectacular panoramic vistas of the Himalayas as it is for its rich spiritual tradition and calm.
It was formerly known as Uttaranchal. Even though the state transportation and tourist authority have been working to improve all modes of mobility, the highways remain the best option for inter-and intra-state travel. Read on to learn more about the best ways to go to Uttarakhand.
1. By Air / Flights
Uttarakhand has two domestic airports that connect you to the country's major cities. One of these is Dehradun's Jolly Grant Airport, which serves as a hub for travel throughout Uttarakhand. It is 22 kilometers away from the city center. Nonstop flights are also available to and from Delhi, Bangalore, Mumbai, and Chennai.
The quickest way to get to Dehradun is to fly from Delhi's Indira Gandhi International Airport, which takes about 45 minutes to an hour to get to Dehradun. If you're flying overseas, we recommend taking a direct flight from there to Delhi. Tourists also prefer to fly to Dehradun to visit Uttarakhand because of its proximity to major tourist spots such as Rishikesh, Haridwar, and Mussoorie.
The Jolly Grant Airport is equipped with first-rate facilities and amenities to meet your every need while you're on the move. While you wait for your flight, there are several options for entertainment. The airport has it all, whether it's shopping or dining. Individuals can make use of bus services to destinations such as Haridwar, Rishikesh, and Dehradun after they arrive. Alternatively, you could take a private cab or taxi from the airport.
Pantnagar Airport is another domestic airport in Uttarakhand that connects you to neighboring Uttarakhand attractions as well as prominent Kumaon hill stations including Nainital, Bhimtal, Ranikhet, Almora, Jim Corbett National Park, and Bareilly. Pantnagar Airport is roughly 120 kilometers away from Jim Corbett National Park. It's best to book your tickets far ahead of time, especially if you're traveling during high season.
Places To See In Andhra Pradesh
2. By Rail
Uttarakhand and some of its hill stations are connected by rail from major cities. Trains to Dehradun run between major cities in India, including Delhi, Maharashtra, Gujarat, Uttar Pradesh, and Punjab. The Jan Shatabdi Express, Dehradun Express, Doon Express, and Nanda Devi Express are some of the major trains that serve Uttarakhand.
Haridwar, Dehradun, Rishikesh, Nainital, Kotdwar, Kathgodam, Pauri, and Udham Singh Nagar are some of the significant crossroads in this area. These stations have excellent connections to places like Lucknow, Delhi, and Varanasi. When compared to other parts of India, getting to Uttarakhand from the north is easier and takes around a day.
The Uttarakhand Railway Department now has around 16 different stations that connect Uttarakhand to other major Indian cities. You can also take advantage of the several buses and taxis that are lined up outside these stations.
3. By Road
Imagine seeing majestic mountain peaks and stopping along the road to drink tea and eat some steaming hot local cuisine. These are the kinds of experiences you'll have if you travel to Uttarakhand by car.
The Uttarakhand Transport Corporation facilitates the movement of over 1000 state buses in and out of Uttarakhand. National Highway 34 and National Highway 7, which pass through Dehradun and Badrinath on their way to Delhi, connect some of the major tourist attractions such as Haridwar and Rishikesh. Nainital, Almora, and Jim Corbett National Park are all connected by Highways 309 and 109.
Traveling from the north would be more convenient if you want to drive across Uttarakhand's steep terrains and breathtaking scenery.
The best time to visit Uttarakhand
With appealing scenery, magnificent cities, and countless pilgrimage sites, Uttarakhand is one of India's most popular tourist destinations. Tourists from all across India and the world visit Uttarakhand at all times of the year. The best months to visit Uttarakhand are March to April and September to October.
The state enjoys pleasant weather throughout the year. During the summer, which is also Uttarakhand's peak season, the most popular activities are trekking, paragliding, and the Char Dham Yatra. From November to February, the weather in Rishikesh is ideal for rafting and wildlife viewing in Jim Corbett National Park. During the monsoon, the Valley of Flowers is picture-perfect.
Uttarakhand is home to the magnificent Himalayas. Who could say no to a country with breathtaking snow-capped peaks, exotic hill stations, and endless green jungles? These factors combine to provide comfortable weather throughout the year, with just minor temperature variations from day to night or even across seasons. Because tourism accounts for the majority of the state's revenue, Uttarakhand maintains its doors open to all visitors throughout the year.
Uttarakhand's summers are cool and pleasant, making daytimes ideal for sightseeing and walking. Between March and June is the best time to visit Uttarakhand for a summer vacation. The winter months are bitterly cold, with moderate to severe snowfall in some areas.
This does not isolate them from the rest of the country; rather, the blanket of white transforms them into magnificent settings that you won't want to leave. The months of October through February are ideal for a winter vacation in Uttarakhand. Uttarakhand is only uninviting during the rainy season. In July and August, the state receives a lot of rain, which can make transportation inside the state difficult.
The state of Uttarakhand has a lot to offer enthusiastic travelers. Whether you're traveling alone, with your family, or with a group of friends, you can be sure that your vacation in Uttarakhand will be one of the most memorable experiences of your life.
1. During the peak season (March-June),
The greatest time to visit Uttarakhand is during the summer. The weather is nice and comfortable, with highs of 35 degrees Celsius during the day and lows of 20 degrees Celsius at night. The splendor of Uttarakhand comes alive in the summer, and most tourists flock here.
2. Shoulder Season (Oct.-Feb.):
If you enjoy the cold, visit Uttarakhand in the winter. We recommend that you visit even if you aren't a fan of the cold — the natural beauty of the area will undoubtedly convince you.
Bundle up in your woolens to keep yourself warm and safe from the cold. The maximum temperature during the day will be 15 degrees Celsius, with the lowest temperature reaching 3 degrees Celsius in some areas. You might even get some snowfall if you're lucky.
3. Summer (July-September):
While rain may appear unwelcoming, it transforms Uttarakhand into a lush, green landscape. The air is crisp, and the environment appears to be spotless. Be aware that Uttarakhand may be swamped with rain during July and August, potentially disrupting your trip plans.
4. Summer in Uttarakhand (March to June)
Summer brings with it a plethora of spectacular natural beauty, as well as an undeniable sense of freshness in Uttarakhand. The weather is lovely, and the temperature is always just appropriate for a journey here.
The winter chill has dissipated, the flowers have begun to bloom, and it is time to rejoice. As you wander over the hills and valleys, the sun feels good on your back. Stop and take in the unspoiled beauty that has been served to you on a plate. This is a time for life, beauty, and romance, whether you are a trekker or visiting Uttarakhand to spend time with someone important.
Festivals and celebrations abound during the summer. New seeds are sown at this time and the entire region hopes for a good harvest. Bhaitauli is a festival that takes place between March and April.
The ladies of the family are charged with the task of planting seeds, and they gather the crop at the end of the Harel celebration time. This is also a time to honor the tie between a brother and a sister, with the former bestowing presents on the latter.
When May arrives, the region prepares for the legendary Char Dham Yatra. This will go on till September. This journey brings visitors to each of the four spiritual places of Yamunotri, Gangotri, Kedarnath, and Badrinath, as the name implies. You can participate in this walk whether or not you are spiritually inclined, as the trek is a lovely experience in and of itself.
Summer is when the weather is ideal and the scenery is breathtaking. Several must-see locations can now be crossed off your bucket list. Summer is the peak tourism season in Uttarakhand, so expect a large number of visitors. To minimize disappointment, get your tickets and make your hotel reservations in advance.
5. Uttarakhand in the Rainy Season (July to September)
The heavens in Uttarakhand open up a lot when it rains. While this transforms the ground into a vibrant kaleidoscope, it might be inconvenient to move around. It's even more important if you don't like rain. The rain begins in late June, but by July, it has picked up.
The Himalayan region will be drenched with rain for the next three months, increasing the risk of landslides and bottlenecks. Harela is the final day of Bhaitauli's summer carnival. This is a festival that marks the start of the monsoon season, and it takes place between July and August. On a mythological level, this festival commemorates Lord Shiva's marriage to Parvati. Uttarakhand's monsoon weather is ideal for a low-cost vacation.
This is an excellent time to go because hotels and other trip packages will be offering discounts and reduced rates. Remember to bring weather gear, such as a raincoat, an umbrella, and sturdy walking shoes.
6. Uttarakhand in Winter (October to February)
Uttarakhand's winter weather is ideal for cuddling up with a loved someone. Uttarakhand sees an inflow of honeymooners and young couples starting in November and lasting until February.
The beautiful ambiance of the area is enhanced by the light mist that hangs about like a delicate veil. Families can also enjoy their winter vacation in Uttarakhand due to the land's dreamlike tranquility. This is a terrific area to visit for your winter vacation if you desire a great hill-station getaway, spirituality, or to feel one with nature.
If you visit Uttarakhand around the second week of January, you will be able to participate in Makar Sankranti, a festival that marks the beginning of the new season. At sunrise, people worship the sun and eat khichdi (rice and lentils cooked with spices) and til ka laddoo.
Bageshwar, Ranibagh, and Hanseswari, among other places in Kumaon, host the Uttarayani Fair around this time. The festival's attractions include festivities, vast gatherings of devotees, and a bath in the River Saruya's water.
The festival of Basant Panchami marks the beginning of the spring season. Winter is past, and it's time to celebrate the arrival of the bright sun. Locals dress up in yellow, sing and dance, and fly colorful kites across the sky. In Uttarakhand, winter drapes a fine veil of gossamer mist over the already stunning scenery.
This is a season that must be experienced to be fully appreciated. Uttarakhand's tourist season is also in the winter. Book your tickets ahead of time and double-check your reservation before leaving.
Things To Do In Uttarakhand
Are you looking for a place that will make you feel as if you've arrived in heaven? Uttarakhand, without a doubt. Uttarakhand is a land of devotees and spirituality that looks like a pearl on the top of the Indian Territory, bordered by Tibet in the north and Nepal in the east, the Gangetic plain in the south, and Himachal Pradesh in the west. Uttarakhand is the source of many key Indian rivers, as well as the location of some of the best hill stations in north India.
The winter season will present you with some of the best views of the snow mountain ranges, and the same mountain ranges will provide you with a cool respite during the scorching summer.
Uttarakhand offers a diverse range of activities. You may do it all, from thrilling mountain treks to thrilling river rafting, because each activity is worthy and enjoyable for spending quality time with your family and friends. Here is a list of some of the region's must-see hill stations:
1. Take a trip to Mussoorie and be enthralled by its beauty: it is known as the "Queen of Hills!"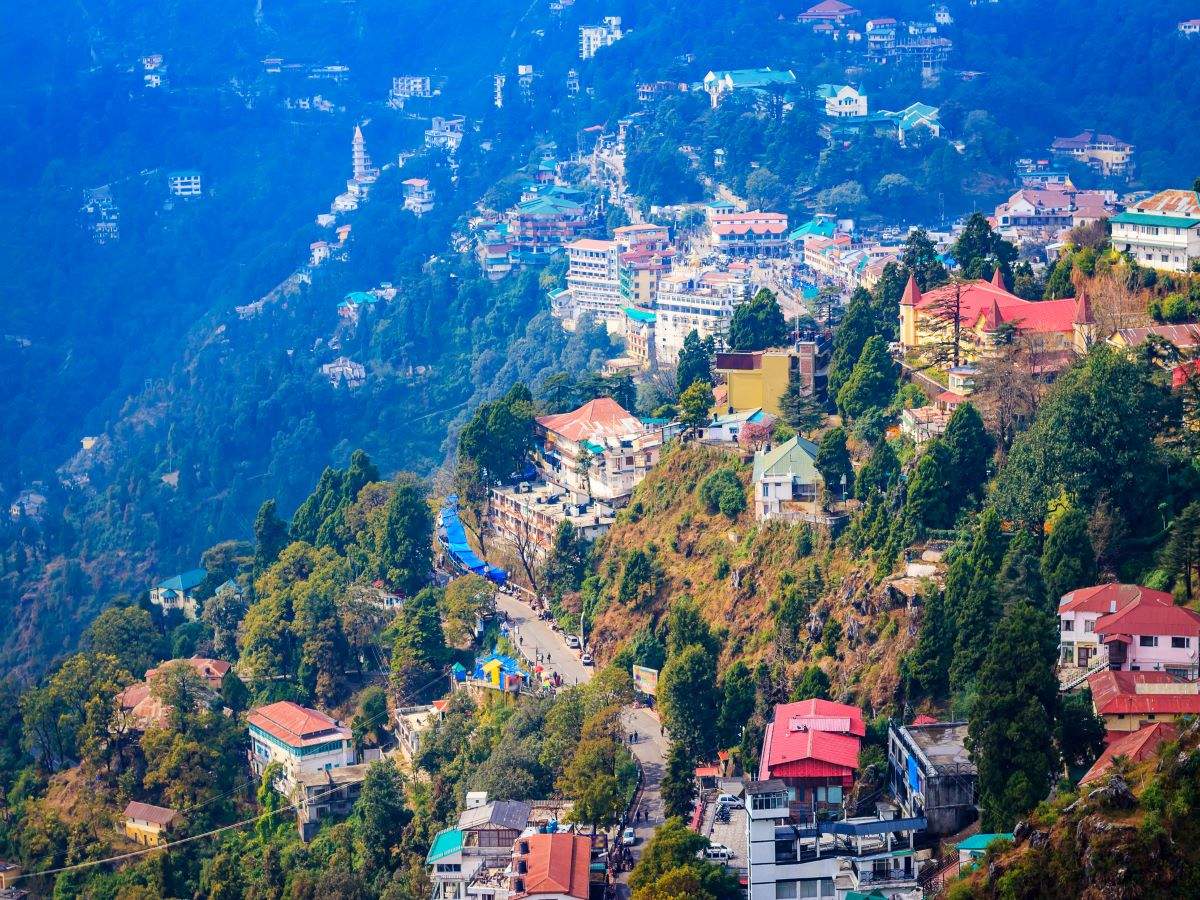 Mussoorie is regarded as the "Queen of Hills" and is one of Uttarakhand's most serene hill stations. It is the state's most notable source of revenue. There are numerous activities to enjoy in Uttarakhand, ranging from scenic beauty to river rafting. Mussoorie's entrancing weather and enthrallingly stunning sights persuade visitors to accept the reality that nature has encrusted the magnificent canvas with its natural splendor.
It appears to be a calm haven for travelers from all over the world, nestled amid the raging Himalayan hills. Mussoorie is located at an elevation of 1,880 meters, with the highest point of the mountains standing at more than 2,230 meters, making it a paradise.
2. An ideal getaway to Nainital for exciting activities!
Nainital is one of Uttarakhand's most popular hill stations, and it serves as a great backpacking destination for visitors from all over the world. Everyone has something different to search for and enjoy here, from gorgeous honeymooning couples to enthusiastic young people.
There are numerous things to do in Uttarakhand, and you should take advantage of them all. Around the picturesque Naini Lake, luxurious hotels and wooden cottages have been built, and there are many exciting things to do in Uttarakhand. The stunning grandeur of the snow-capped Himalayan mountains can be seen from the lush green foothills. On the northern bank of the lake, there is a Nanda Devi shrine for devotees, which is also a historical tourist attraction.
Guano Hills, Sher-Ka-Danda Ridge, Eco Cave Garden, and Tiffin Top are just a handful of the attractions in Nainital worth seeing. This location boasts one of the top zoos in the world, featuring rare animal species like snow leopards, steppe eagles, and Himalayan black bears. It's simply wonderfully blissful to take a boat trip in the lovely surroundings of Naini Lake.
3. Visit Pangot, a tropical paradise!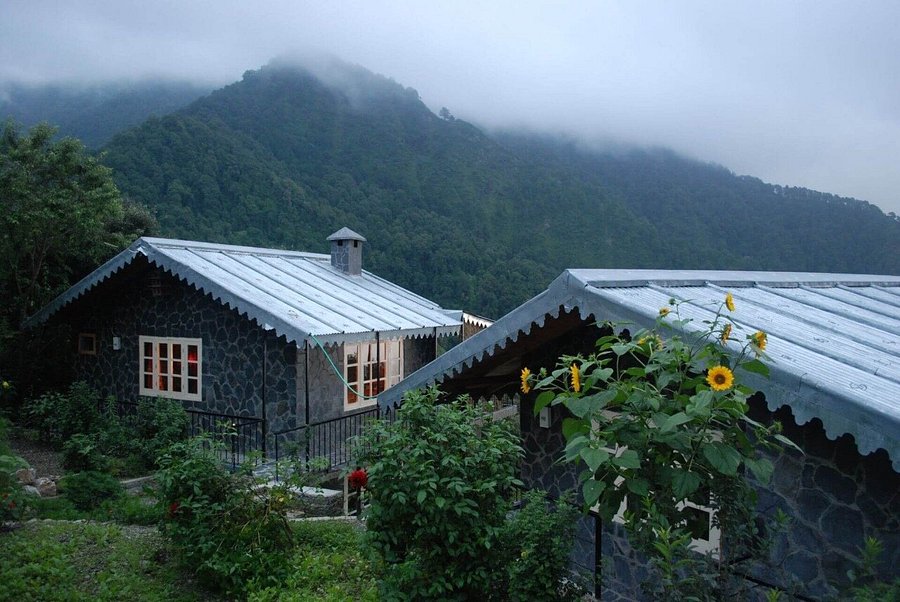 Uttarakhand offers a diverse range of activities. If you have some spare time after you tour Naini Lake, you can visit Pangot, a gorgeous location. Nainital is 30 minutes away from this location.
You will love bird watching, which is the region's principal activity. Pangot is home to about 150 different bird species. For wildlife photographers, this is the finest site to capture those magical moments of snow viewpoints, Kilbury, birds in the greenery, and much more.
4. Abbott Mount's striking entrance!
Abbott Mount, at a height of 6400 feet above sea level, is one of Uttarakhand's must-see destinations. Apart from seeing mountain ranges, Uttarakhand offers a variety of activities.
This area's breathtaking scenic beauty is surrounded by pine and deodar forests, as well as breathtaking Himalayan views. Amid the dense forest, an artistically wealthy church is built. It's an ideal location for birding, photography, and hiking.
5. Find Peace in Almora's Picturesque Landscapes!
Almora is known for its beautiful landscapes and diverse historical culture. It is located at an altitude of 1638 meters above sea level on the horseshoe-shaped point of the Kasaya hills.
Nanda Devi and Golu Devta temples are two of Almora's many distinctive temples. Jageshwar, Kasar Devi, and Katarmal are three other prominent temples. Katarmal is a well-known Sun temple that is almost 800 years old. Apart from watching the sunrise and sunset at Bright-end Corner, Uttarakhand has a lot to offer.
6. Go on a trekking adventure in the beautiful Auli region!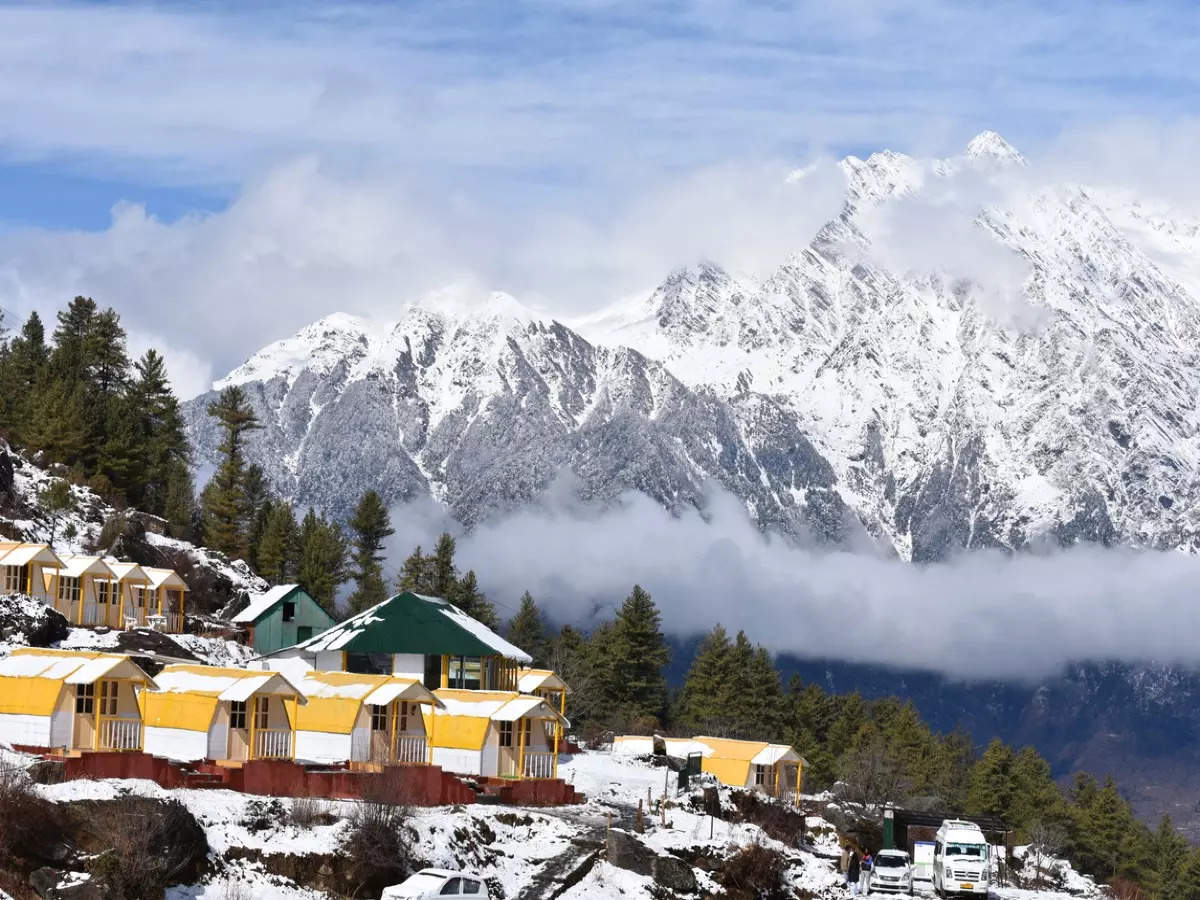 This is the greatest place to visit if you enjoy adventurous sports. You may go skiing, which is one of Uttarakhand's must-do activities.
For winter sports fans, it is home to some of the best slopes, which are covered in Oak and Deodar forests, which reduce the speed of the freezing winds. The best time to visit this location is in January. If you enjoy hiking, the Auli-Kuari and Auli-Badrinath pass treks in Uttarakhand are recommended.
7. This summer, climb and trek in Bhimtal!
Bhimtal is most well-known for its lovely lake. This region is regarded as the greatest destination to spend those scorching summer vacations. It's located at an elevation of 1371 meters above sea level, and this large hill station in Uttarakhand has wonderful weather all year.
The entire lake area is surrounded by gorgeous hills that float in the air, surrounded by scenic lush flora. In Bhimtal, you may partake in some of Uttarakhand's must-do activities, such as rock climbing and trekking. Many restaurants are strategically positioned in the heart of this area, where you can take in the breathtaking splendor of Bhimtal Lake. Boating in calm water is an excellent way to enjoy the tranquility of this magnificent location.
8. Bhowali Trekking!
This is the place to go if you want to explore your adventurous side! Bhowali's less-traveled summits will give you some of Uttarakhand's must-do experiences. It is located in the Nainital area and is a unique tourist destination at an elevation of 1,076 meters above sea level.
You can go rock climbing, horseback riding, and nature hikes to relax and refresh. There are numerous beautiful woodlands in this area where you can take long treks that will be remembered for a lifetime. A walk to Dorothy's Tiffin Top seat will be a fantastic experience for you. It is possible to go on a trek to Naina Peak.
9. Go on an excursion in Binsar: the World's Highest Hill Station!
This location, at an elevation of 7600 feet above sea level, is renowned as the highest hill station in the Kumaon district, among many others. It's one of Uttarakhand's most beautiful spots, nestled in the Binsar Wildlife Sanctuary. From the Zero point to the Wildlife Sanctuary, panoramic views of the Himalayan ranges are simple to come by.
This area caters to everyone from thrill-seekers to nature lovers. Trekking is ideal in the lovely Himalayan rhododendron and oak woods. More than 200 kinds of animals and birds call the Wildlife Sanctuary home, including black bears, leopards, pine martens, porcupines, and many others.
From renowned Zero Point, you can see the snow-capped mountains of Trishul, Shivling, Kedarnath, and Nanda Devi. The 13th-century Bineshwar Temple is the most eye-catching spiritual site in Binsar. All of these are must-do activities in Uttarakhand.
10. Take in the splendor of Chakrata, a beautiful hill station!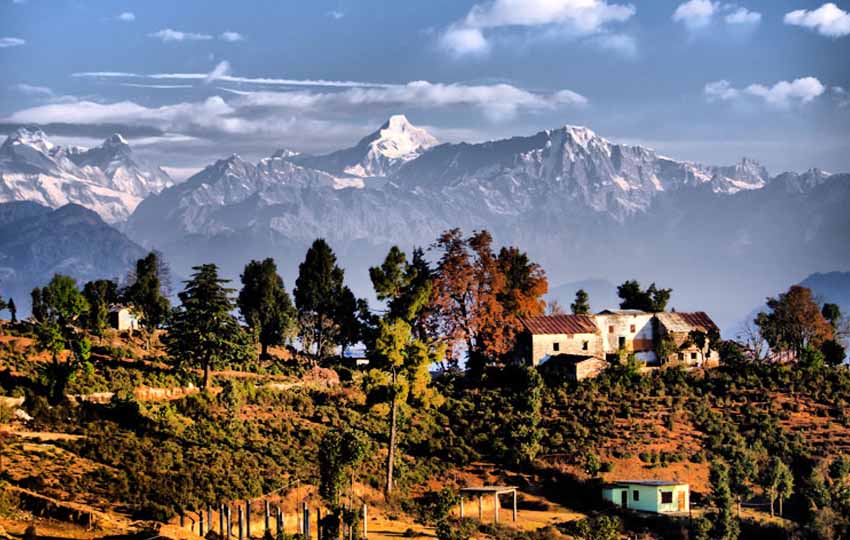 Chakrata is one of Uttarakhand's most prominent hill stations, and the state offers a variety of tourism attractions. Because of its breathtaking beauty and natural surroundings, this location attracts a large number of people from all over the world. This fascinating highland station, located on the banks of the Tons and Yamuna Rivers, is one of the best places to respond.
Trekking to the Kharamba Peak will provide you with lifelong memories and an unforgettable experience. This place is great for relaxing summer vacations because of its undulating topography, healthy climate, and dense forests. Chakrata's northern slopes are famous for both trekking and skiing.
11. Take in the breathtaking beauty of Chamba's beautiful grandeur!
Chamba is a fantastic choice to make if you want to learn more about this hill station, its magnificent and fresh envy exquisiteness. The natural beauty of this location, together with its beautiful beauty, gives visitors an unforgettable experience. This little hill station stands out with its Deodar forests and pine trees, offering a breathtaking view of the Himalayas.
It is the most well-known summer vacation for residents of this city due to the wonderful weather. The monsoon season is very charming here, while the winter season will send shivers down your spine. At this location, you can get a variety of experiences. When the weather temperature drops below freezing, it is possible to see snowfall.
All of these are must-do activities in Uttarakhand. According to mythology, this territory was once part of the Gorkha Kingdom and was later ruled by Garhwal kings. This location is close to Rishikesh and Mussoorie, and it is a great destination for trekking, climbing, and camping.
12. Take in Champawat's rich culture!
This location is well-known for its historical and cultural significance. It is one of Uttarakhand's most prominent tourist attractions and locations to visit. There are a plethora of architectural and historical embellishments that contribute to the city's enthralling culture.
There is a diverse range of vegetation and wildlife, making it a perfect site to explore entirely. You should go to religious sites like NAgnath Temple and Baleshwar Temple, which showcase the region's incredible architectural beauty. Banasur ka Kila is regarded as a significant tourist attraction. Barahi Temple, Advaita Ashrama, Chaumu Temple, Abbott Mount, Kranteshwar Mahadev Temple, and many other attractions can be found in Champawat.
13. There are a lot of things to do in Chaukori!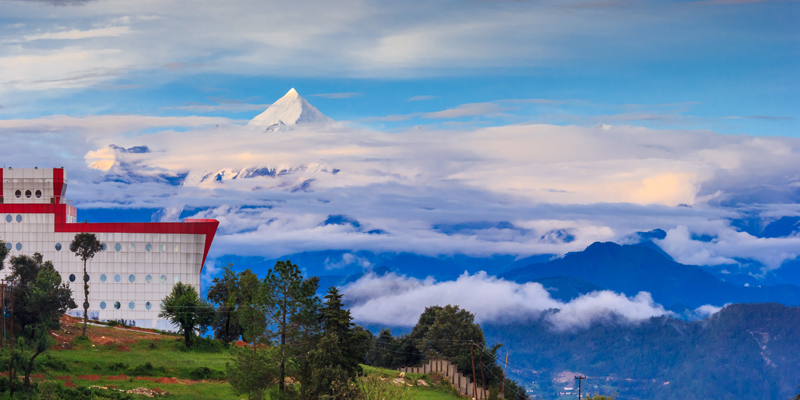 People are looking for a way to unwind from their stressful lifestyles and busy schedules. There are various options to choose from in Chaukri. In Uttrakhand, there are numerous sites to visit. It is located in the Pithoragarh region of Uttrakhand, at a height of roughly 2011 meters above sea level.
This location is well-known for its dense tea gardens. The undulating terrain is surrounded by green tea gardens overlooking the beneficent summits of Nanda Devi, Nanda Kaut or Panchauli, and Chaukhamba, and is undisturbed by crowds or pollution. Both sunrise and sunset are different in Chaukri due to the unpolluted atmosphere. Its forests are densely forested with Oak, Rhododendron, and Pine trees, with orchards and cornfields interspersed.
Chaukri has a natural setting that is free of all forms of artificiality, and it is the finest site to entice travelers to plan their long-awaited vacations to Uttarakhand. Kapileshwar Mahadev Temple, Ghunsera Devi Temple, Feninag, Pinglenag, Harinag Temple, Arjuneshawar Shiva Temple, Mostamanu Temple, Kalinag, and Bashukinag are some of the most popular tourist destinations in this region.
14. Have a good time in India's mini-Switzerland, Chopta!
This area is renowned as Uttarakhand's "little Switzerland," as it contains a number of the state's most beautiful tourist attractions. Chopta is often visited for numerous adventurous activities, and it has a stunning environment and good weather to keep sophisticated city inhabitants entertained. Among the adventurous sports, the Chopta hike is the most entertaining.
The voyage starts here and ends in Chandrashila. It's incredible to see snow-covered mountains while traveling along winding roads. The site is surrounded by various alpine meadow hills and is ideal for skiing. Participation in the Chopta campaign is possible.
15. Visit Dhanaulti, a popular tourist destination!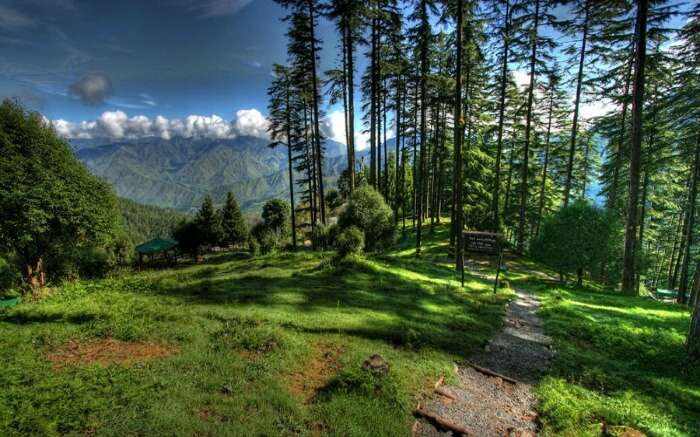 Dhanaulti, located at an elevation of 2286 meters above sea level, is one of the best spots to visit in Uttarakhand. Mussoorie's most appealing spot in Dhanaulti. It is surrounded by dense oak, rhododendron, and alpine woods, making it an ideal backpacking destination for city inhabitants. Dhanaulti, a little further away from the Mussoorie bustle, intrigues visitors all year.
This is one of the most incredible weekend entrances for families, corporate groups, friends, and anyone looking for a calm and unique area to enjoy in Uttarakhand's beautiful country. People looking for thrills and adventure will enjoy a variety of soft adventure games such as Burma Bridge and Flying Fox.
There are wonderful walking paths, lovely sitting areas, and other areas where visitors can relax and unwind. Joranda Falls, at 150 meters, and Barehipani Falls, at 400 meters, both near Dhanaulti, emit a befuddling natural ambiance.
16. Visit the Lower Hilly Place Forests in Dharchula!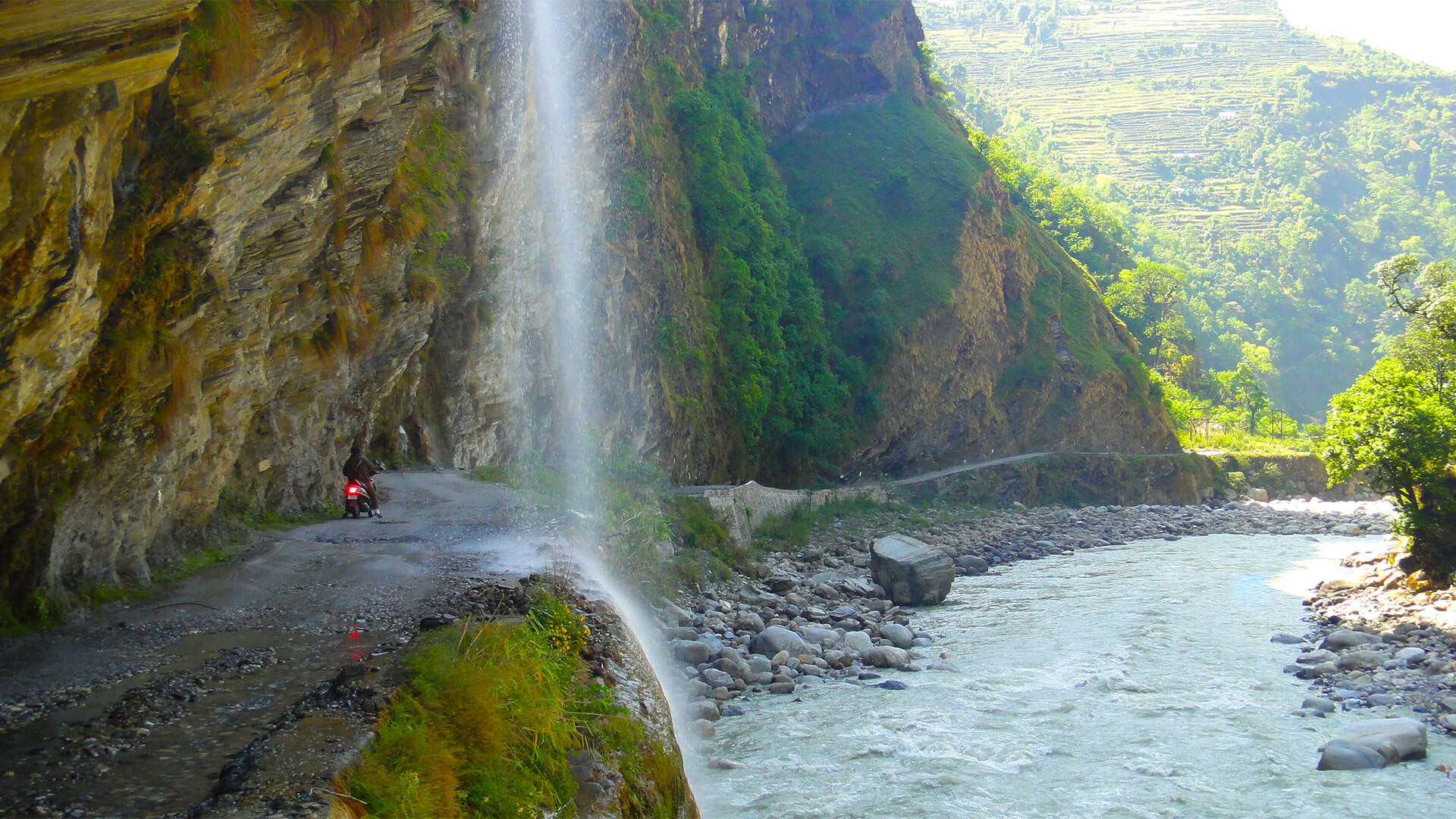 Dharchula is the lower hilly place in Uttarakhand, located on the Pithoragarh border. This is one of the most excellent weekend entrances for individuals looking for a quiet location to unwind. It is distant from large cities by a small distance. Dharchula is one of the most undiscovered weekend gateway spots in the country.
This small hilly region on the Kali River has several interesting places to see. This location provides some of the best options for those who are serious about taking a break from their stressful lives. Deodhar, Apple, Oak, and Pine trees grow abundantly in lush woodlands.
Here you will find a large selection of dry fruit plants. Narayan Ashram, Chirkila Dam, Askot Sanctuary, and Jaulijibi are some of the famous sites to visit.
17. Didihat is a great place to broaden your religious horizons!
Didihat is Uttarakhand's most popular tourist attraction and one of the best weekend getaways for those looking to unwind and enjoy the natural beauty of the state. It's 64 kilometers from Dharchula, the most captivating location. Green ridges go through this area. Didihat's significant religious sites include Swami Narayan Ashram and Malika Arjun Temple.
18. Unwind in the natural setting of Dwarahat!
This location is nestled in a stunning natural setting. In Uttarakhand, Dwarahat is the greatest spot to visit. Dwarahat contains a group of fifty-five temples that were mostly built by Katyuri Kings.
It is a renowned tourist destination for key sightseeing spots. The Durga Temple or Paban Maharaja's Ashram is located at a high elevation and requires a five-hundred-step hike to reach the summit. The Himalayan peak views, as well as the surrounding areas of Ranikhet, Kasauli, and Almora, are breathtaking.
19. Explore Gwaldam's less-traveled terrain!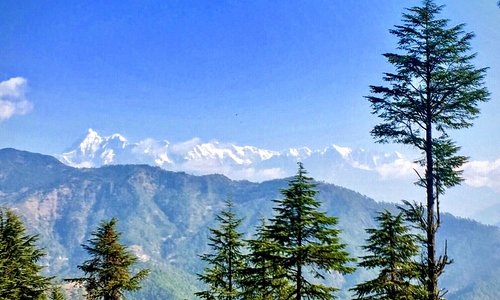 In Uttarakhand, there are numerous intriguing weekend gateways to visit during your vacation. Gwaldam is a place in Uttarakhand's Chamoli area that is known for its less-traveled vistas. It is located at an elevation of 1700 meters above sea level and is hidden in a forested area with an unspoiled quiet environment.
This natural setting of the site attracts people of all ages from all over the world to spend their weekends here. A three-kilometer short walk leads up to Talwar, which is placed in a beautiful setting.
The trail's sideways section is abundant with multicolored flowers, unending springs, and a variety of animals and birds. The most fantastic recollection of this place is trekking to the magnificent Roopkund Lake.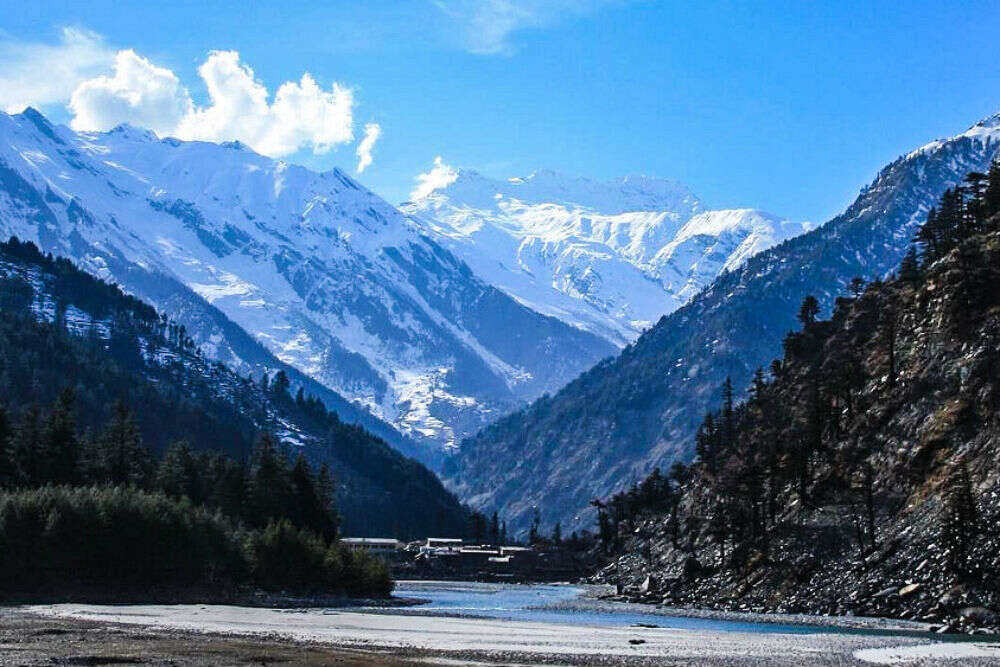 If you're seeking a place to immerse yourself in a whole new world, Harsil is the place to go. You can visit one of the most enthralling weekend getaways at any moment. This is known as Uttarakhand's "hidden pearl." The murmuring Bhagirathi river, chirping birds, and dense forests make this place into a heaven on earth-like doorway away from the monotony of metropolis life. This location is 2620 meters above sea level and is surrounded by beautiful scenery.
Tourist Attractions in Uttarakhand
Uttarakhand is a state in India that is bordered by Nepal and Tibet and is surrounded by towering Himalayan peaks. Garhwal in the north and Kumaon in the south are the two regions. Ancient holy sites, mountains, woods, and valleys, as well as a plethora of trekking opportunities, are just a few of the reasons to visit Uttarakhand.
For ideas, check out these top tourist attractions in Uttarakhand. Uttarakhand is also a fantastic destination for getting off the beaten path. You'll appreciate some of these boutique Himalayan vacations if you're seeking some fresh air and tranquility.
1. Jim Corbett National Park
Jim Corbett National Park is one of India's most popular national parks, named after hunter-turned-conservationist Jim Corbett. Although tiger sightings aren't as regular as they are in other parts of India, it features dense forest and a diverse range of fauna. Jeep or elephant safaris are available daily in the early mornings and afternoons to explore the park.
The park's Dhikala zone is the most panoramic, with breathtaking valley vistas. It has the best probability of seeing animals (which are unfortunately sometimes disappointing). You might see wild elephants if you're lucky.
2. Haridwar
Haridwar (the "Gateway to God") is one of India's seven holiest towns and one of the world's oldest cities. It's particularly popular with Hindu pilgrims who come to wash away their sins in the sacred waters of the fast-flowing Ganges River, which is located at the foothills of the Himalayas in Uttarakhand. The Ganga Aarti in the evening has a distinct attraction.
3. Rishikesh
Rishikesh, which lies close to Haridwar, is as famous among western spiritual seekers as Haridwar is among Hindu pilgrims. People flock to the several ashrams and yoga institutes in the city known as the birthplace of yoga to meditate, practice yoga, and learn about other parts of Hinduism.
The town's lanes and alleys preserve an old-world charm, despite the increasing number of visitors. It's still a great spot to unwind and relax in nature.
4. Nainital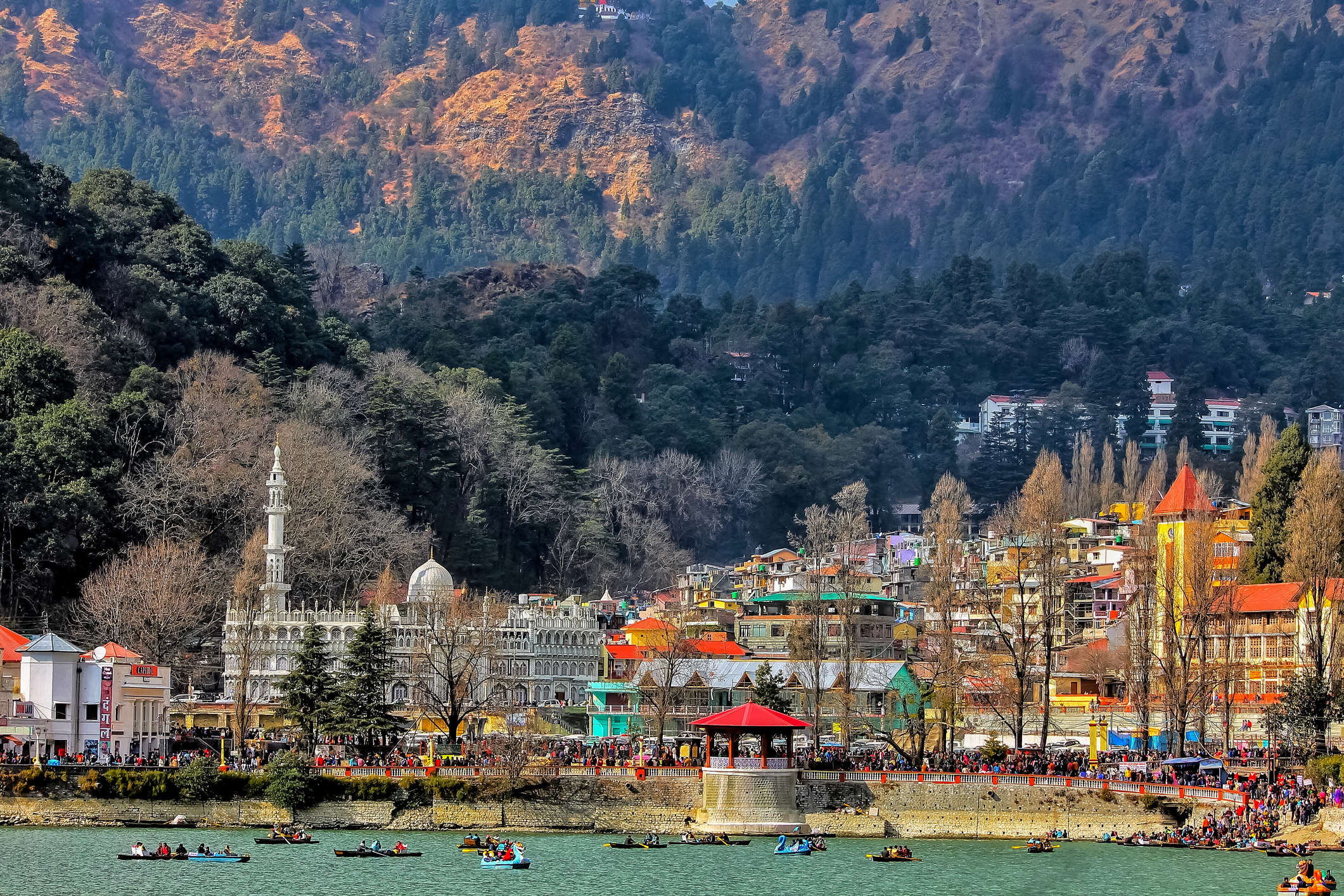 During the British control of India, the hill village of Nainital in the Kumaon area of Uttarakhand was a favorite summer getaway for the British. It is known for the emerald-colored Nainital (Naini) Lake and The Mall, which is lined with restaurants, stores, hotels, and markets.
Take one of the many forest treks, ride a horse through the surrounding countryside, or relax in a lake boat. Because of its proximity to Delhi, this location gets extremely crowded during the summer, especially on weekends. Jeolikote, Bhimtal, Ramgarh, and Mukteshwar are all less developed and peaceful places to stay in the Nainital area.
5. Mussoorie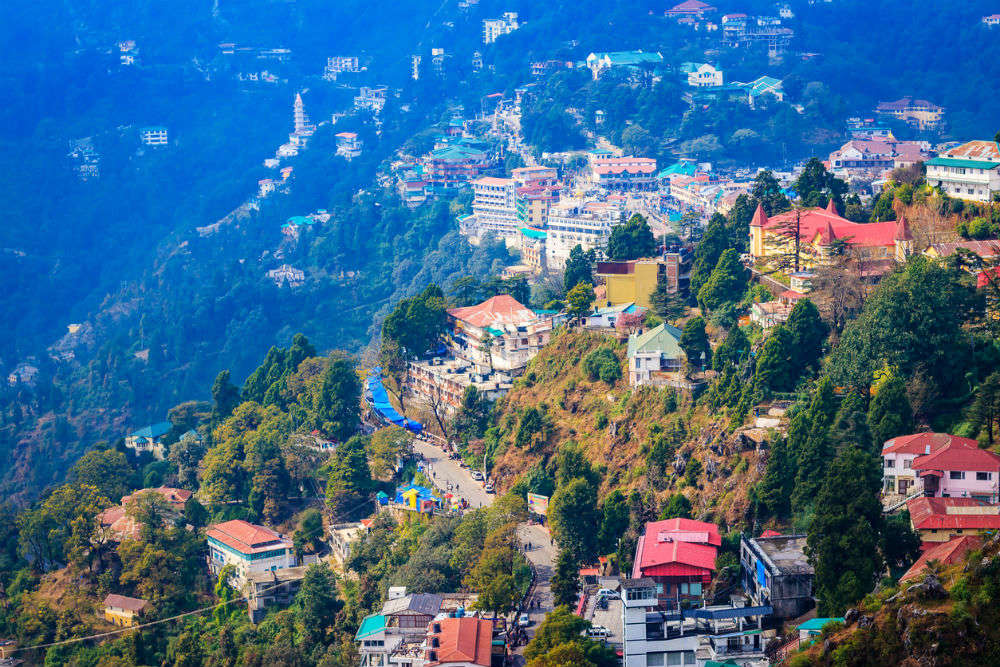 Another famous weekend getaway for north Indians and honeymooners is Mussoorie. One of the key reasons for this is that it boasts a plethora of tourist-oriented facilities.
Take a cable car to Gun Hill, a wonderful nature stroll along Camel's Back Road, a picnic at Kempty Falls, or a horseback ride to Lal Tibba (the highest peak in Mussoorie). Mussoorie also has a breathtaking vista of the Himalayas. Landour is a quieter option nearby if you're seeking something different.
6. Almora
In 1560, Chand rulers established Almora as their summer capital, which is today the capital of the Kumaon province. It draws a large number of foreign visitors who come to visit the nearby Kasar Devi Temple, where Swami Vivekananda meditated.
Kasar Rainbow Resort and Mohan's Binsar Retreat are two relaxing locations to stay in the vicinity, as are other affordable guesthouses with private cottages just outside of Almora town. The Binsar Wildlife Sanctuary, Kausani (where Gandhi spent time composing his Bhagavad Gita treatise), Ranikhet, and the Jageshwar temple complex are all located near Almora.
7. Valley of Flowers National Park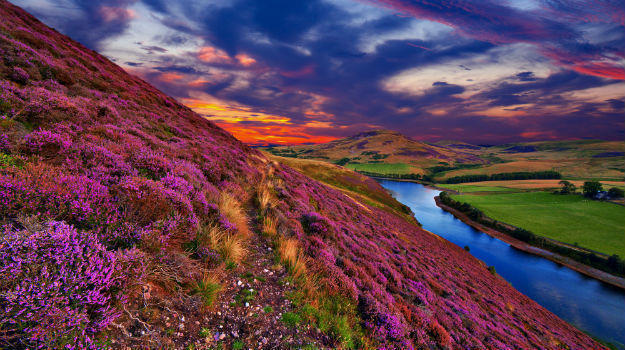 With the monsoon rain, the spectacular landscape of The Valley of Flowers National Park in the Garhwal region comes to life. Around 300 distinct varieties of alpine flowers grow in this high-altitude Himalayan valley, creating a vibrant carpet of color against a steep snow-capped backdrop. It's a popular trekking location that's open from early June until late October.
8. Char Dham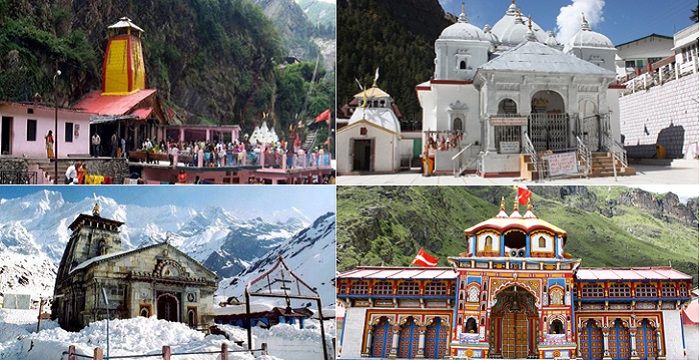 The Char Dham (four temples) is located high in Uttarakhand's Garhwal area, marking the spiritual source of four sacred rivers: the Yamuna (at Yamunotri), the Ganges (at Gangotri), the Mandakini (at Kedarnath), and the Alaknanda (at Alaknanda) (at Badrinath).
A visit to the Char Dham is considered particularly auspicious by Hindus. It is said to not only wash away all sins but also to free oneself from the cycle of birth and death.
9. Auli
There's even a ski resort in Uttarakhand! Auli is a three-kilometer-long slope with a gondola, chairlift, and Poma ski lift on the way to Badrinath. The greatest time to go skiing is between the last week of January and the first week of March. It is, however, contingent on adequate snowfall, which is unpredictable. The Kuari Pass trailhead is located in Auli for those interested in hiking.
This hike through Nanda Devi National Park is one of the best and most accessible in the state. Accommodation options in Auli are limited, but if you don't stay at the popular government-run Garhwal Mandal Vikas Nigam Hotel, Devi Darshan Lodge is suggested (which offers ski programs). Alternatively, the Himalayan Abode Homestay near Joshimath is fantastic, and the host is a champion and coach in skiing and snowboarding. Himalayan Eco Lodge is another nice alternative.
10. Munsiyari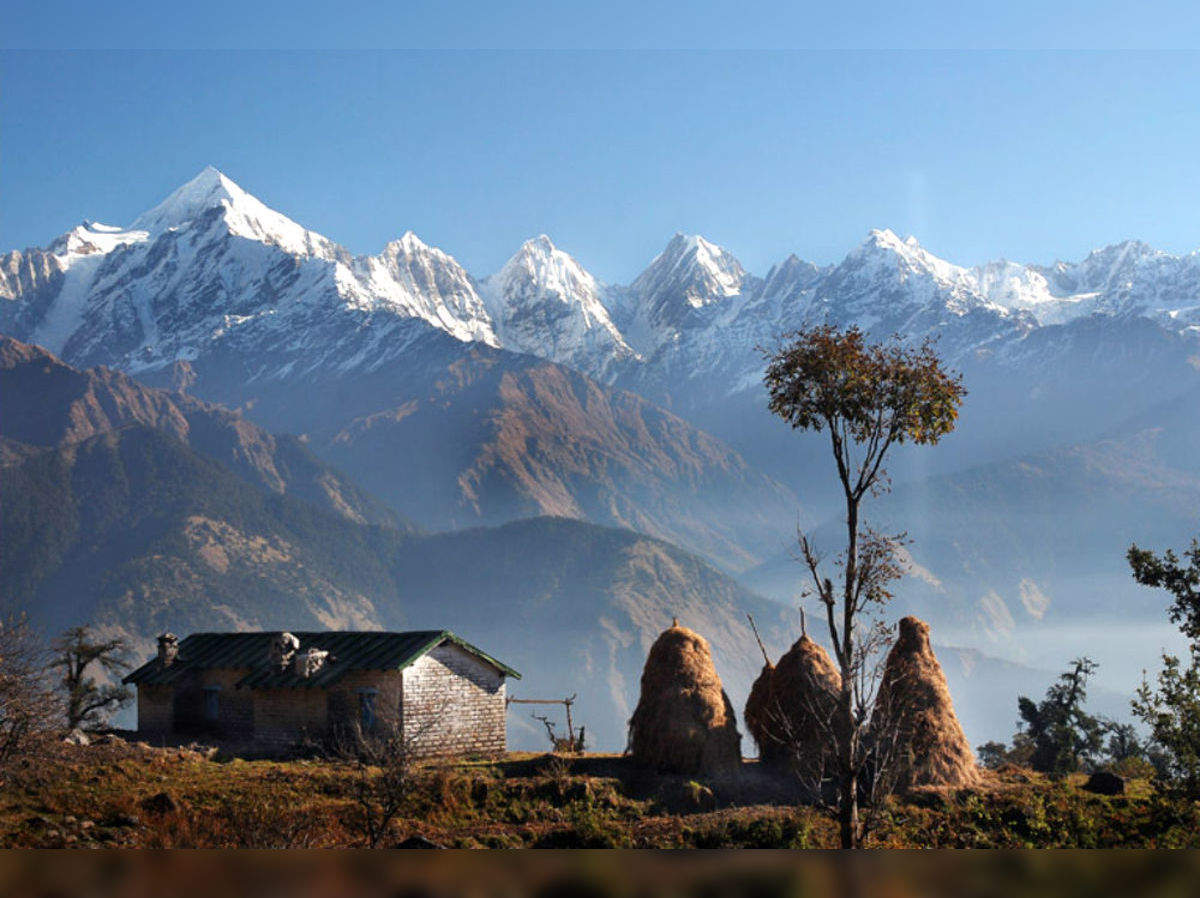 Mountains in Uttarakhand's Pithoragarh district is a mountaineering and trekking paradise. A magnificent backdrop of color-stained peaks is created by blazing sunsets. The hiking and trekking routes, on the other hand, are the most popular. Munsiyari is the starting point for the arduous nine-day Milam Glacier Walk, as well as the relatively shorter two- to three-hour trek to Khalia Top.
The Tribal Heritage Museum, which houses relics from Munsiyari's ancient salt trade with Tibet, is well worth visiting. Milam Inn, despite its simplicity, is the greatest location to stay in Munsiyari, and its guest rooms have spectacular mountain views.
11. Chopta
Chopta, not to be confused with Sikkim's Chopta Valley, is located between Kedarnath and Badrinath in Uttarakhand's Garhwal area, at the entrance to the Kedarnath Wildlife Sanctuary.
It draws visitors who want to get away from the throng and development to appreciate the great outdoors. Chopta is the starting point for treks to Tungnath shrine and Chandrashila mountain (accessible from June to September). It's a short, somewhat difficult hike that may be completed in a day. The temple is notable for being the world's highest Shiva temple.
12. Kalap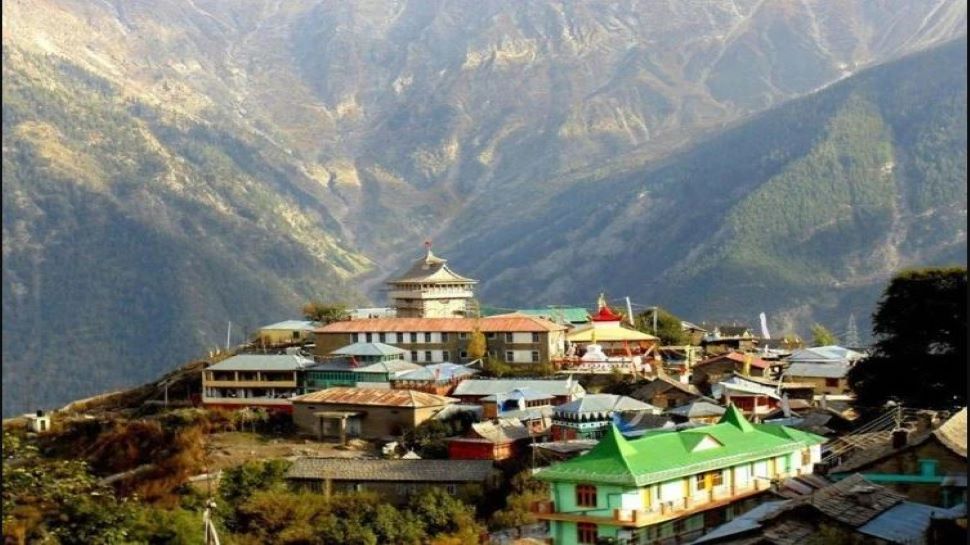 You've probably never heard of Kalap, a little rural village in Uttarakhand's upper Garhwal region that's only accessible by foot and sits 7,500 feet above sea level. That's because it's not on anyone's tourist radar. In 2013, a responsible tourism project was developed to help the locals improve their lifestyles.
Kalap is an excellent area to get away from it all and enjoy village life in its purest form, or to go trekking along nomadic shepherds' trails.